AMD Radeon R9 390X rumored to arrive as 'Radeon Fury' instead
AMD Radeon Fury, the rumored name of AMD's upcoming flagship GPU.

Published Fri, May 29 2015 8:18 PM CDT
|
Updated Tue, Nov 3 2020 12:07 PM CST
Up until this point, everyone expected AMD to unveil its Radeon R9 390X either at Computex, but our sources tell us E3 2015. Well, it might not even be called the Radeon R9 390X, with AMD rumored to be pulling the Fury name out of storage and calling it Radeon Fury. But is the Radeon Fury enough to pull back some of that GPU market share loss from NVIDIA?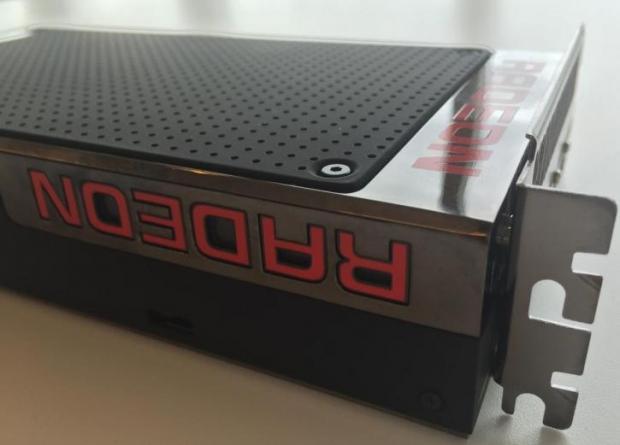 At first, I was a little shocked, then it sunk in. This isn't 'just another' release from AMD, this is their most important release, possibly ever (in my opinion). AMD would position the Radeon Fury with its own branding to compete directly against the GeForce GTX Titan X, with the Radeon Fury rocking the Fiji XT architecture, while the Radeon R9 390X would be released using a juiced up Hawaii GPU.
This move would be something AMD can be proud of, as the Radeon Fury (we'll call it that for this article until we have proof, or the official announcement from AMD) rocks High Bandwidth Memory. That alone is enough to justify it being different to the normal Radeon GPUs, and if it really does have Titan X levels of performance, the VRAM difference is a big enough leap to justify that branding difference.
With the GeForce GTX 980 Ti rocking just 6GB of RAM, it is reportedly offering Titan X levels of performance, but the 12GB of VRAM is known as the Titan X level, while the 4-6GB is for the consumer cards now. AMD would be offering the same difference, but the HBM is key. The HBM-based, Fiji XT-powered Radeon Fury is shaping up to be a monster, and with this new branding, the excitement (for me at least) has just jumped up a few notches.
Related Tags