Want realistic 3D? Microsoft HoloLens should be able to deliver
Microsoft HoloLens will be able to give wearers a real 3D view of their environment.
Published Mon, May 25 2015 12:38 PM CDT
|
Updated Tue, Nov 3 2020 12:07 PM CST
Augmented reality is evolving into a suitable virtual environment for consumers and in the workplace, with Microsoft interested in pushing the boundaries of 3D interaction. HoloLens could allow wearers to view the actions of other people right in front of you, instead of just interacting with objects or environments.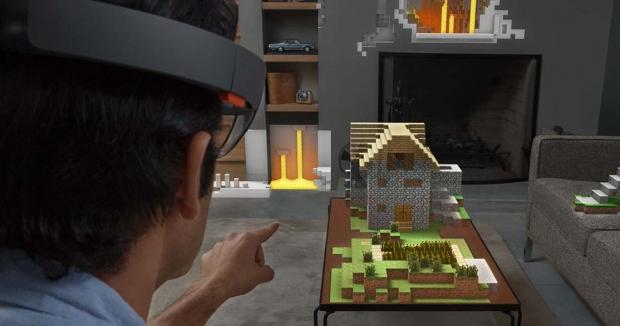 The company currently has a custom holographic TV studio that uses around 100 cameras to track movements of humans. Captured video footage and custom software allows for an accurate creation that is much more immersive than a regular computer animation.
"There's something magical about it being real people and motion," said Steve Sullivan, who is currently involved with the HoloLens project, in a statement published by the MIT Technology Review. "If you have a HoloLens, you really feel these performances are in your world."
There are so many potential uses for HoloLens, and Microsoft wants to help developers test the limits further.
Related Tags