Microsoft intros its HoloLens wearable, but does it contest the Rift?
Microsoft teases its first true wearable, HoloLens, but does it compete against the Oculus Rift or take it in a new, exciting direction?

Published Thu, Jan 22 2015 1:14 AM CST
|
Updated Tue, Nov 3 2020 12:10 PM CST
During its Windows 10 event yesterday, Microsoft went right out in another direction actually exciting the technology community by announcing HoloLens. HoloLens, if you haven't already read up on it, is a wireless holographic viewing unit, which takes an interesting turn on the world's of VR and AR devices.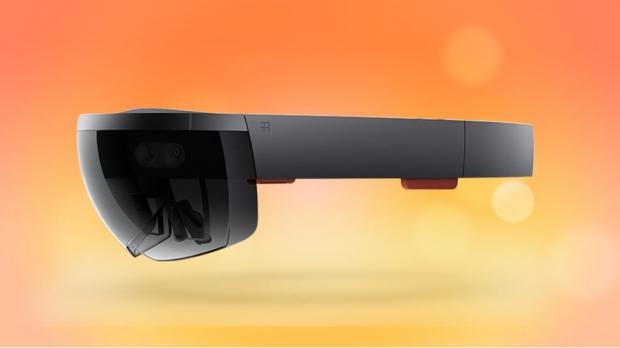 HoloLens features spatial sound, which means that you'll hear sounds behind you when wearing the headset, on top of the copious amounts of sensors that constantly pull information into the headset from the real-world around you. The headset features its own CPU and GPU, as well as a third processor, something Microsoft calls a holographic processing unit. Something HoloLens does right straight away is that it is wireless, compared to every Oculus Rift that we've seen so far.
Another tick for Microsoft is that the company has unveiled a release timeframe: with the launch of Windows 10, later this year. Microsoft will be pushing Windows Holographic, which will feature many different applications and pieces of software that will work in the HoloLens headset, such as Skype, Minecraft and hopefully, much more. NASA even had a Mars walking application to demo with Windows 10 and HoloLens, which is simply a tease of what is possible with Microsoft's wearable. The company is also rolling out a service called Holo Studios, which allows HoloLens users to create 3D objects, as well as move and manipulate projected images in space. These creates go a step or ten further, by allowing them to be printed, something that the DIY space is going to expand on, rapidly.
The things we don't know: price, and battery life. Detailed specifications, as to what exactly the CPU, GPU and HPU (I'm calling it that from now on, the Holographic Processing Unit) are made up from. Core counts, cache, RAM, and graphical processing grunt. We should hear more about it as time goes on, but the future of wearables could certainly see Microsoft as a very large player, which all started today.
It's great to see Microsoft stepping out of its comfort zone with HoloLens, with Palmer Luckey, the founder and genius behind the Oculus Rift taking to Twitter yesterday about HoloLens, where he said: "Super excited about Microsoft HoloLens!". Me too Palmer, me too.
Related Tags