Microsoft wants its HoloLens headset to respond to stress levels
Will HoloLens be able to respond to your stress level?
Published Fri, May 15 2015 4:20 PM CDT
|
Updated Tue, Nov 3 2020 12:07 PM CST
Microsoft wants to push augmented reality to the next level, and hopes it can use its HoloLens headset to win over customers. A recent US patent application indicates Microsoft could try to use HoloLens to help read and respond to wearers' stress levels, based on heart rate, pulse oximetry, sweat production, and other biometric signals.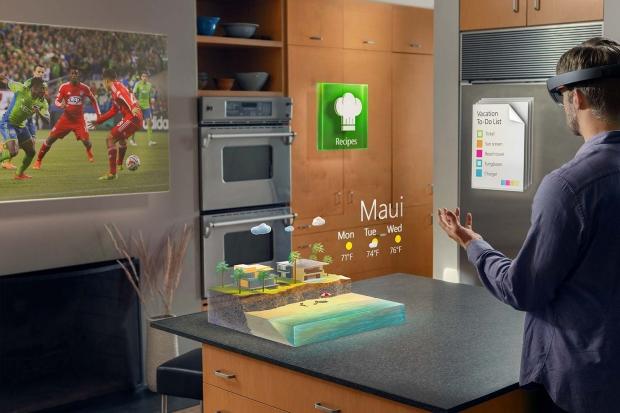 "A person may experience stress that is related to a situation or current context," according to the Microsoft patent application. "For example, a person may have difficulty performing a task and grow frustrated as the number of unsuccessful attempts at completing the task grows."
There is concern that the biometrics feature could be more trouble than it's worth, depending how Microsoft includes it in HoloLens. However, the idea that the AR headset can identify when a person is struggling to repair their kitchen sink, and then super impose step-by-step instructions, could prove to be helpful.
Related Tags