QuantaCool displays its cooling systems at SEMI-THERM 31
QuantaCool new cooling systems provide many advantages for small or large-scale cooling needs without the use of water or pumps.
Published Fri, Mar 20 2015 7:25 PM CDT
|
Updated Tue, Nov 3 2020 12:09 PM CST
SEMI-THERM 31 - We had a chance to visit QuantaCool at SEMI-THERM 31 to see their new cooling systems. The systems are using QuantaCool's MHP technology that provides passive cooling of high-intensity heat sources such as CPU's. There are no moving parts in the loop or water; cooling fluids are safe, environmentally benign and electrically nonconductive. These systems do not require a pump; Coolant circulation is driven by the heat being removed and uses gravity-return to provide circulation.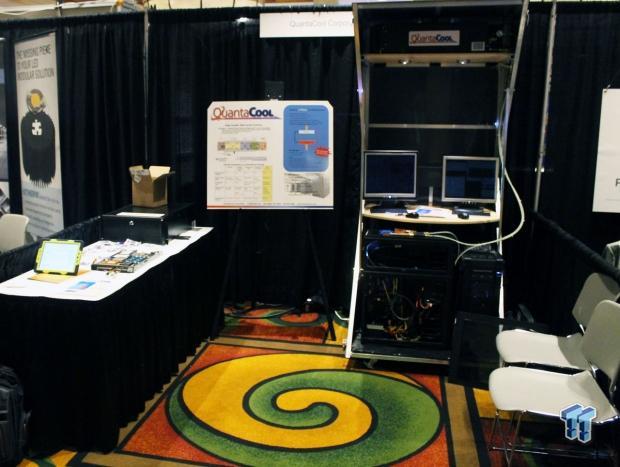 This was QuantaCool's first trade show and made a huge impression at SEMI-THERM 31. The systems they demonstrated are in prototype stages now, however they did have several systems up and running to show cooling potential in several different configurations.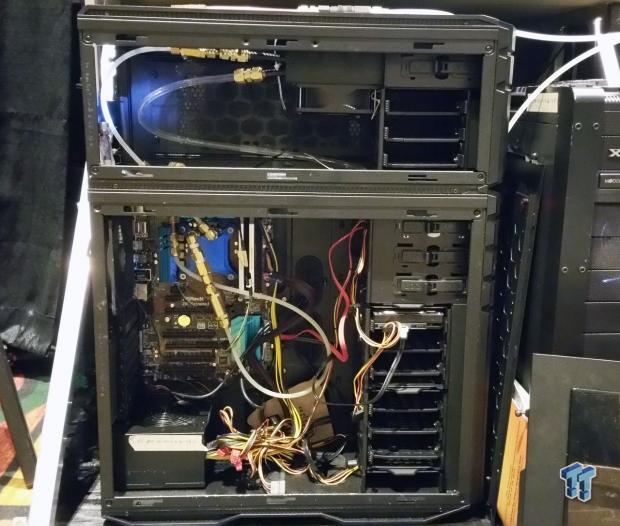 The first system was a workstation running an Intel 4770K @ 4.6GHz. This system was running for several days at heavy stress loads and maintained operation without a glitch.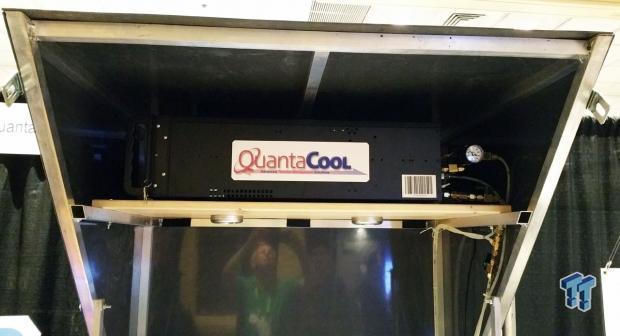 For even better cooling, the radiator can be moved to a higher location that we see here at the top on the display. The idea is the cooling system can connect several servers together and mount the radiator at the top of a server rack, or even further away if needed.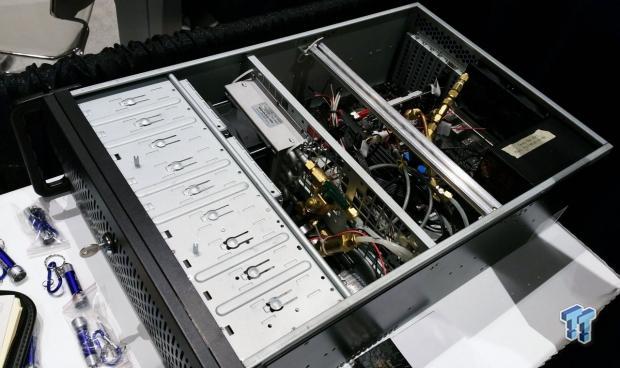 For more self-contained server setups, the entire cooling unit can be installed in a 4U server case along with the computer. This setup does require a pump to provide optimal cooling capacity.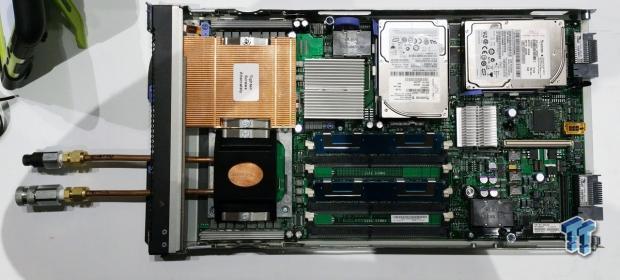 QuantaCool also displayed a server blade with their cooling plate installed in a very slim enclosure. These plates are narrow enough to fit several inside a blade to cool more than one processor.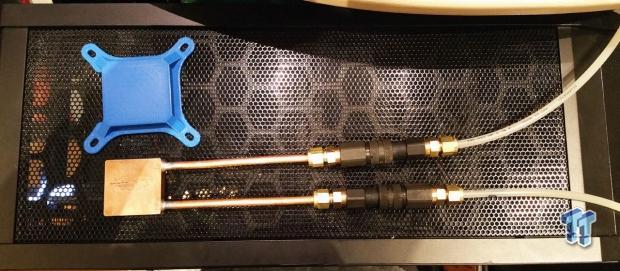 The cooling plate itself can have quick disconnects installed so systems can be disconnected for maintenance or other needs without the risk of fluid escape.
QuantaCool provided us with a complete system for us to run through our tests in the lab so check back for our full review.
Related Tags