Seagate displays Kinetic Ethernet-connected HDDs at CES 2015
Seagate's Kinetic platform expands HDD functionality with a combination of Object Storage and a dual-port Ethernet connection.
Published Wed, Jan 7 2015 10:18 AM CST
|
Updated Tue, Nov 3 2020 12:11 PM CST
CES 2015 -HDDs are evolving to address new challenges in the datacenter, and the Seagate Kinetic line offers a radical new way of improving performance and reducing TCO. Hyperscale customers are constantly looking for refined systems to lower operating costs, and new data storage methods to address the massive influx of data.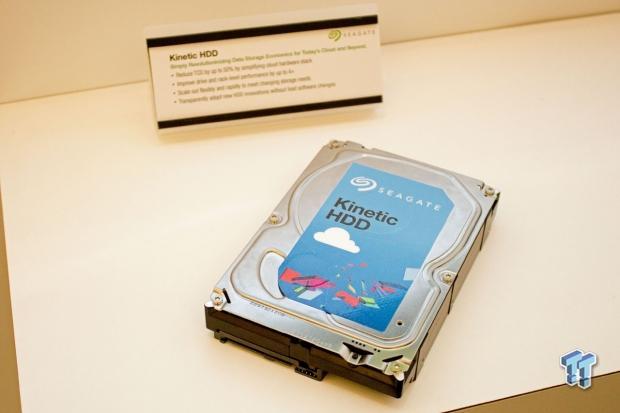 Kinetic drives interact with an open-source Seagate-developed API that eschews normal filesystem implementations in favor of more robust Key/Value Object storage. The Kinetic platform also dramatically reduces host overhead and removes CPU processing from the majority of tasks.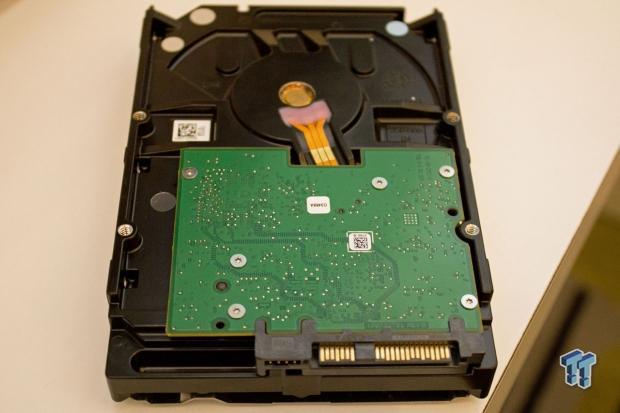 The Kinetic drives are physically similar to normal HDDs, but connect via a dual Ethernet connection. This provides multipath and fail-over capabilities. The drives can also perform disk-to-disk data migration and other tasks independently.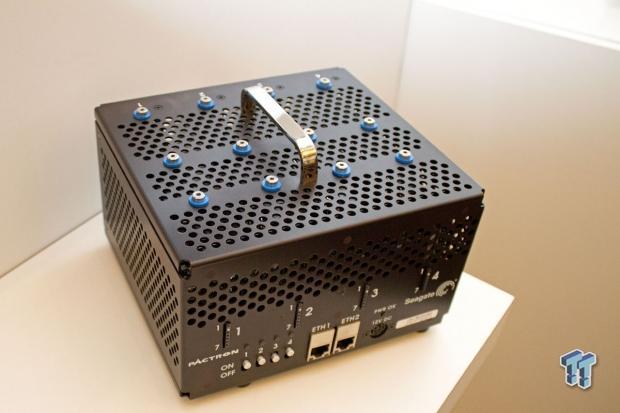 One of the greatest advantages of the Kinetic platform is that embedded intelligence removes the need for processors inside of drive enclosures. This will provide an incredible increase in density in the server rack. The drives each feature a 1Gb/e connection, and the enclosure communicates via two Ethernet ports on the rear of this development kit enclosure. Larger implementations will feature dual 10Gbe connections on the rear of the enclosure.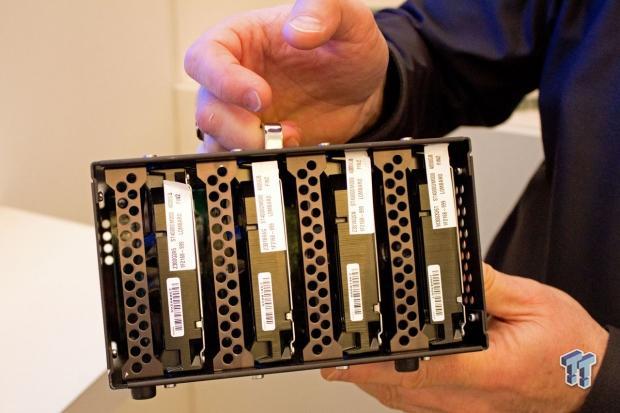 The development enclosure holds four drives and allows integrators to test the Kinetic architecture.
Related Tags