AMD isn't price cutting its GPUs, its partners are running promotions
It's not AMD that's cutting the price of its GPUs to combat NVIDIA's Maxwell GPUs, but its partners are reducing the prices of their Radeon GPUs.

Published Sat, Oct 18 2014 2:18 AM CDT
|
Updated Tue, Nov 3 2020 12:14 PM CST
Back when we reported that AMD was dropping the price of its Radeon R9 290 and R9 290X GPUs in reaction to NVIDIA's new Maxwell-based GeForce GTX 970 and GTX 980 GPUs, we thought it was AMD which was dropping the prices of its high-end Radeons, but it's actually their partners who are doing the price reductions.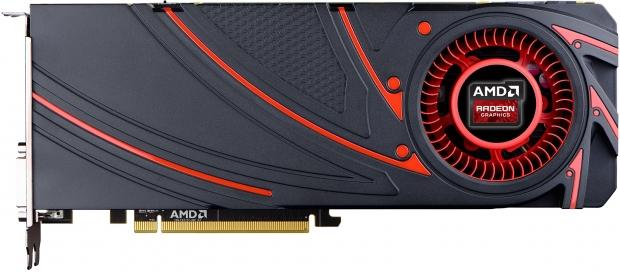 In the meantime, AMD has a new CEO in Lisa Su, with the company laying off some 710 employees after a tough quarter, some big changes and news for the company. During AMD's recent earnings call, the fresh CEO said that NVIDIA has released some very competitive products with their second generation Maxwell GPUs, and that the company needed to adjust to "some competitive dynamics", or repositioning other products. Su said: "We have certainly adjusted to some of the competitive dynamics, and we have made some positioning changes as well as some new marketing activities that you will see from us in the fourth quarter".
During an interview between AMD's Chief Gaming Scientist Richard Huddy and KitGuru, Huddy had the following to say about the Radeon price cuts: "We have not issued any price cuts, nor price protection and we have not announced any for the future. We are conducting some promotions with our AIB partners that enables them to reach such competitive pricing on the Radeon R9 290 and 290X". How long will the cheaper Radeons last? According to Huddy: "The best news is that we have very healthy stock levels for both the Radeon R9 290 and 290X in the channel and the time to buy is now, with channel promotions bringing such great deals. We've got phenomenal products in the market and there's plenty of it around".
We've reached out to AMD with some questions of our own, but we are still waiting for a response. We have some similar questions, but a few more that we hope to get answered soon, so stay tuned!
Related Tags