GTC 2014 - NVIDIA has just unveiled its next generation GPU at its GPU Technology Conference in San Jose, California - Pascal. Don't let the name fool you, there's some incredible technology that has made Pascal possible.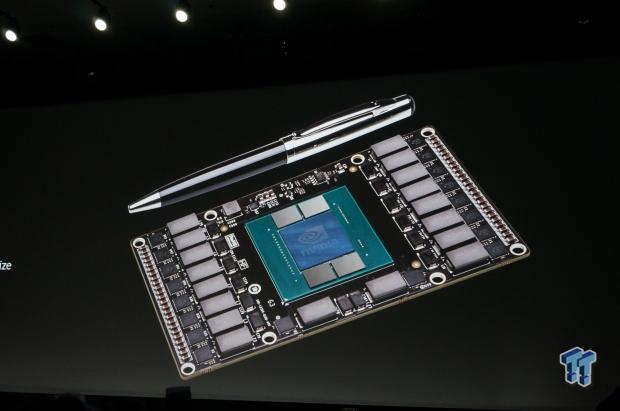 Pascal has three key technologies that have made it possible, NVLink, 3D Memory and a new Module size - one-third the size of a PCIe card. NVLink provides some incredible bandwidth - where it will provide up to 5-12x the bandwidth of PCIe 3.0, which NVIDIA expects to see 1TB/sec memory bandwidth by 2016 thanks to the next technology, 3D Memory.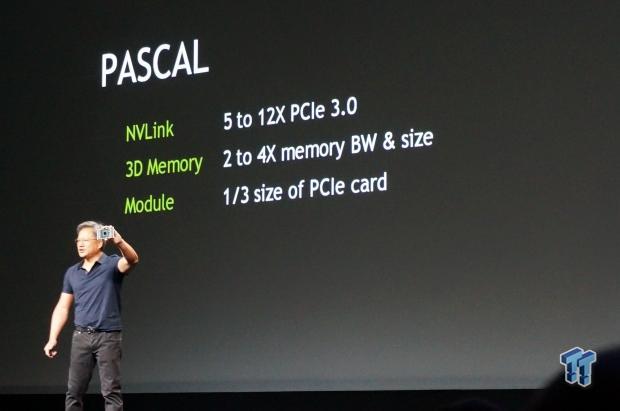 3D Memory is something that has been coming for quite sometime, but it will provide 2-4x memory bandwidth, and its extremely small. This helps NVIDIA's next-gen Pascal GPU to be just one-third the size of standard GPU - such as the just-released GeForce GTX TITAN Black GPU.
NVIDIA co-founder and CEO, Jen Hsun Huang took the stage, announcing that this new Pascal GPU will arrive to PCs in the near future, and you can be sure we'll have more news on it as it happens.