Today, Apacer introduced us to some new RAM that they say will "once again bring overclocking techniques to a new level." The new ARES DDR3-3000 series is the same APACER RAM that broke records at Computex Taipei 2013 with a pair of modules reaching 3225MHz. The series includes 2800MHz, 2933MHz, and 3000MHz modules that are available in two different capacity packages. A 2x4GB and a 2x8GB kit are available to bring extreme overclocking to extreme players.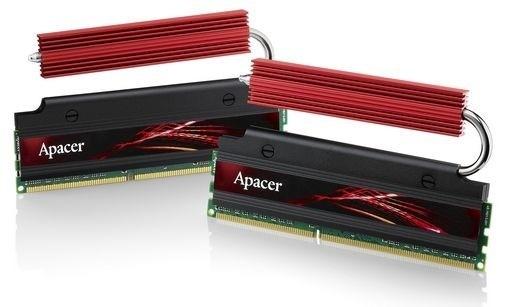 In order to achieve the most excellent and stable effect of overclocking, Apacer's ARES series overclocking memory adopts professional cooling system specially designed for overclocking which uses pure copper with thermal conductivity to conduct waste heat. Highly efficient cooling liquid would be vaporized after absorbing heat, and conduct waste heat to the large cooling fins through capillary action and the phase change principle of function. ARES series' advanced cooling system not only provides outstanding and permanent cooling effect, with no need to clean and no operating noise, thereby creating a perfect overclocking environment for game players!
Apacer says that every module of ARES RAM has been thoroughly checked to ensure that they conform to the highest standards. The ARES series features an 8-layer PCB that was specifically designed for overclocking efficiency and to provide better noise and interference reduction which can otherwise prevent world class overclocks from happening.