GSMAreana has received some pictures from a tipster that are allegedly of the upcoming iPhone 5S. The pictures depict a radical departure from the current iPhone 5. They actually line up with a patent application approved by the US Patent Office last week, which could indicate they are real. Or the "tipster" could have crafted some pictures to match the application. First, the application picture: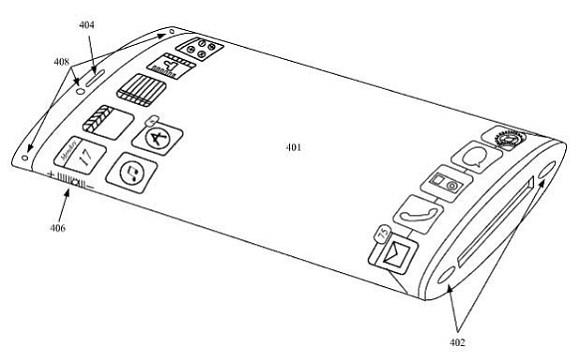 As you can see, the patent application features a curved screen and curved back. Noticeable absent is the typical Home button. Now, take a look at the pictures sent in: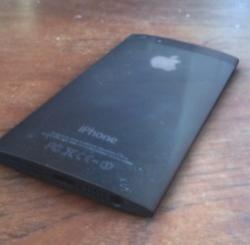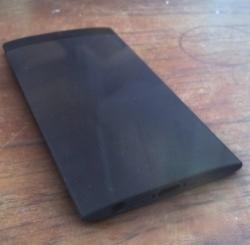 We encourage you to not take these pictures as the iPhone 5S that will be launched this summer. This could be a prototype or it could be the real thing. It could also be a render that someone has made from the patent image.
There is one thing to note. The back of the panel appears to feature the same regulatory markings as the current iPhone 5. This could indicate that this is a render using a picture of the back of the current iPhone 5 as the texture, or it could indicate this is a final product.