I only became aware of Watch Dogs last week when a friend pointed it out to me, I was blown away - it looks truly incredible. The game was then shown off during the PlayStation 4 unveiling late last week and now we're hearing some discussion from developer Ubisoft Montreal on the game. Senior producer on the game Dominic Guay, has said that the PS4 version of Watch Dogs pushes all aspects of the game further, he told Digital Spy: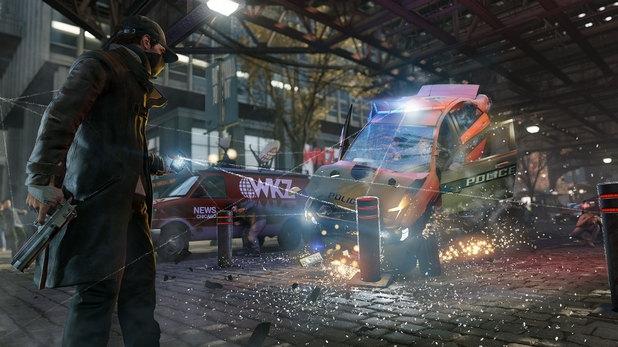 I guess the image I would give [compared to PS3] is that it's like a magnifying lens. I'll give you small examples; it's like the fidelity of the wind, how it will have everything reacting as it blows through the city, the AI reaction when something happens, every AI has to make a decision on how they'll react to it. We can spend more time in the brain of each AI with a more powerful machine, saying, 'OK, how will I react to what just happened there? Where will I run to? Will I call the cops?', or stuff like that. Fundamentally the core, innovative part of Watch Dogs is the same on every platform. But on PS4 we're able to push every lever a lot further.
The PS4 version of Watch Dogs will use the PlayStation 4's new touch pad to control the protagonists phone in-game, something that has been described as a "direct translation", and a "really cool" feature. As for the development of Watch Dogs on the PS4, Guay said that it's "definitely easier to get in" to as a platform, elaborating:
We did fine with the PS3 at Ubisoft Montreal, but we spent more time getting through the hurdles, if you want. We spent more time getting through the first hurdles because we could get our games to look good on the platform. Now, very, very quickly we got Watch Dogs on [PS4], and it looks good, and we're happy with the performance and that's a good sign, and we're able to push the immersion level and interactivity of our game instead of trying to get things to work.
So we should expect some truly amazing things from the PS4 version of Watch Dogs, and because it has an x86 architecture, we should expect identical things on the PC version - which is one truly amazing thing about next-gen consoles. PC users will get an injection of technology, features and better games - and if you have a semi recent PC, all without upgrading.
Read more on Guay's discussion of Watch Dogs and the PS4 here.