RumorTT: No new Radeon GPUs from AMD for most of 2013
RumorTT: It looks like we won't be seeing any big GPU releases from AMD this year.

Published Sun, Feb 10 2013 10:38 PM CST
|
Updated Tue, Nov 3 2020 12:24 PM CST
During an interview with Japanese site 4Gamer.net, AMD's Product Manager for Desktop Graphics Products, Devon Nekechuk, revealed some startling information: that AMD won't be launching any new GPUs this year.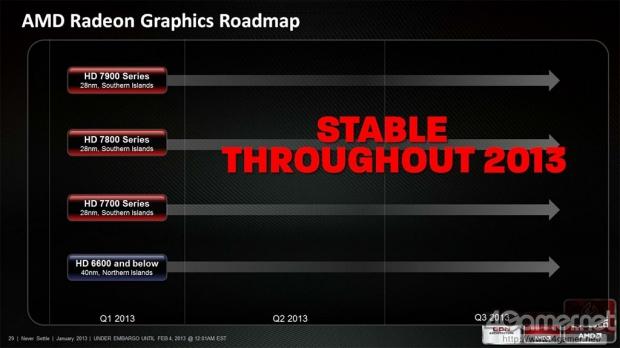 AMD will instead concentrate on their already great Radeon HD 7000 series, by adjusting the price and performance increases through driver releases. A slide released to 4Gamers.net shows that AMD's Radeon HD 7900 series (high-end), HD 7800 series (performance), and HD 7700 series (mainstream), will carry on the company's mantle "throughout 2013."
It looks like we're seeing a slowing down of GPU releases, which I'm guessing is because there's hardly any games that push GPUs anymore. It's also incredibly expensive in terms of R&D for GPU makers to continue pushing new GPUs out every 6-12 months, but I think the real reason is that a $200-$300 GPU will play most games at 1080p@60 now.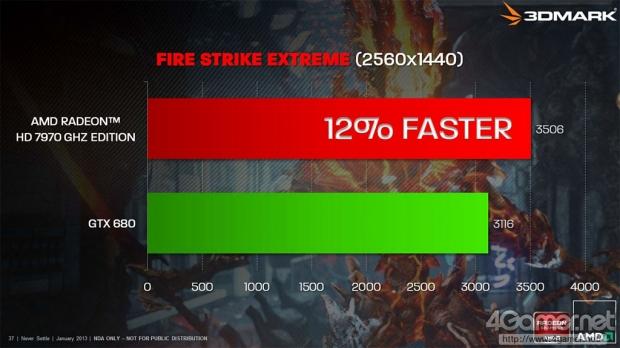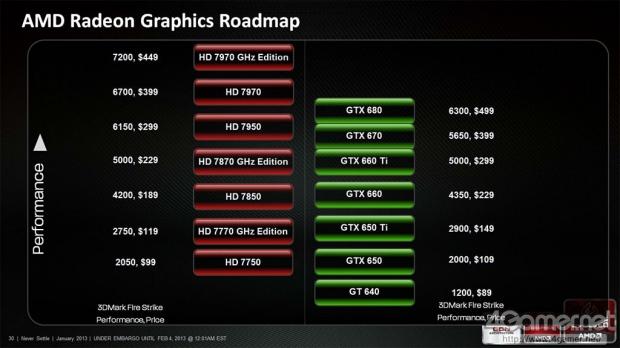 If this is the case, we should expect the Radeon HD 8000 series to be released and bring with it a massive increase in performance - especially if we're having to wait 18-24 months between GPU releases. It might give the GPU companies the time to refine their drivers and performance, which will mean great things for consumers - free increases in performance and stability without spending more money.
Related Tags