Back in August we reported that MPEG had released a new draft for a video codec, H.265 - now, the video format has been approved by the ITU. This approval could eventually see Ultra HD 4K video to future networks, as well as making streaming HD video on low bandwidth mobile networks.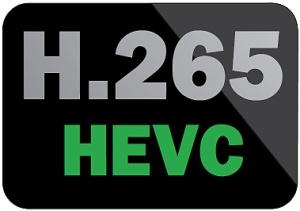 H.265 is known as High Efficiency Video Coding (HEVC) and is designed for high-quality streaming, even if it's on a low-bandwidth network. With all of the online streaming users do these days from their smart devices, this has been a long time coming. The new approved standard will give publishers the ability to stream 1080p video with around half of the required bits that is required today thanks to its improved compression abilities.
This should make HD streaming a reality for households, like mine, where you don't have an ultra-fast Internet connection. Better yet, on mobile connections it'll be a godsend. Being able to stream HD or Full HD video over your mobile network in better quality, while using less bandwidth (and hence, data) will be great.
The new H.265 standard could also pave the way for even higher-quality video such as Ultra HD-capable 4K TVs. Right now the networks aren't built to sustain that type of load, but with H.265 we could see the required bandwidth for streaming Ultra HD reduced somewhat, somewhere into the 20-30Mbps area. Right now, that's just impossible.
We should see software encoders by the end of the year, but hardware? Not in the short-term. Broadcom announced at CES that they had their new BCM7445 chip which was one of the first to support H.265. Devices with this chip won't be seen until 2014 at least, as high-volume shipments aren't expected to ramp up until then.