CES 2013 - Broadcom announced something that most people would usually look past thanks to its name, but the BCM7445 features some very impressive abilities.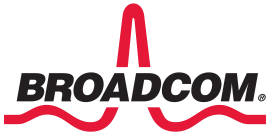 The new processor from Broadcom is designed for Internet-connected video devices, and is one of the first to support the new video compression technology otherwise known as H.265, MPEG-5 and HEVC (High Efficiency Video Coding). The new chip is the successor to the hugely popular H.264 standard, also known as AVC and MPEG-4 Part 10.
H.265 brings some cool new tech, where it can firstly match the quality of H.265 yet use just half the network bandwidth - which will improve streaming video at the same data rate or reduce network usage at the same quality. The Broadcom BCM7445 also supports UltraHD video, which pushes four times as many pixels onto displays without even getting into image quality improvements through the roof.
Broadcom's BCM7445 maxes out at 4096x2160 at 60fps - which is just hands-down impressive. The chip is an ARM-based design sporting four cores, handles Gigabit Ethernet, and is capable of decoding up to four simultaneous streams of video. Broadcom haven't unveiled any pricing for the chip, but we should expect it to be shipped on the 28nm process.
High-volume shipments won't begin until next year, so don't expect anything in the consumer space until then.