CoolerMaster's new cooling discovered during CES 2013
We take a look at CoolerMaster's cooling at CES 2013.

Published Wed, Jan 9 2013 1:04 AM CST
|
Updated Tue, Nov 3 2020 12:25 PM CST
CES 2013 - As I toured the CoolerMaster suite to see what is new this year the first thing I was drawn to at a table was covering all of the new cooling solutions that they plan to bring out this year. They have a couple of takes on products that we have seen and one of which I am currently awaiting my sample of.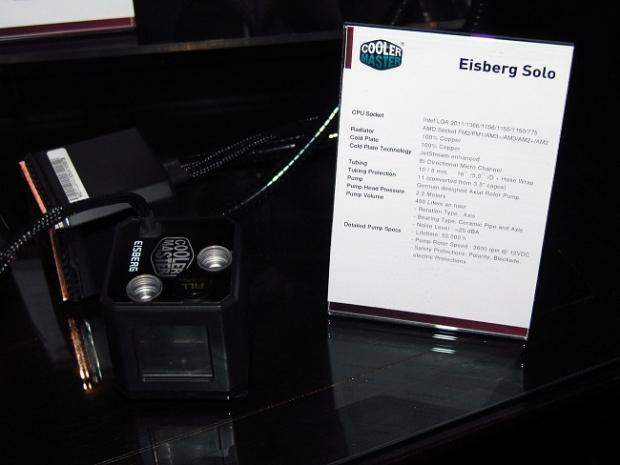 If you have paid attention, you are likely already aware of the Eisberg customizable water kits. CoolerMaster has seen some action and much interest in this design. In fact, they have actually started at this point offering the Eisberg Solo. Essentially this is the workhorse of all of the Eisberg systems, but now CoolerMaster is offering the head unit with the built in pump and reservoir for the completely custom cooling desires of many builders. This way you get the compact, AIO style of the head unit, but with the ability to now use your own tubing, fittings, and radiators to get exactly what you want from the Eisberg without having the spend for all the extras that you really had no desire to use in some instances anyways.
The depressing part of this is that there wasn't a set price that I am aware of, and there was no discussion of an actual date of availability. Since the Eisberg kits are already in retail markets, the availability really isn't in question, but the pricing will make a big decision for those interested in using the Solo for their own custom water cooling loops.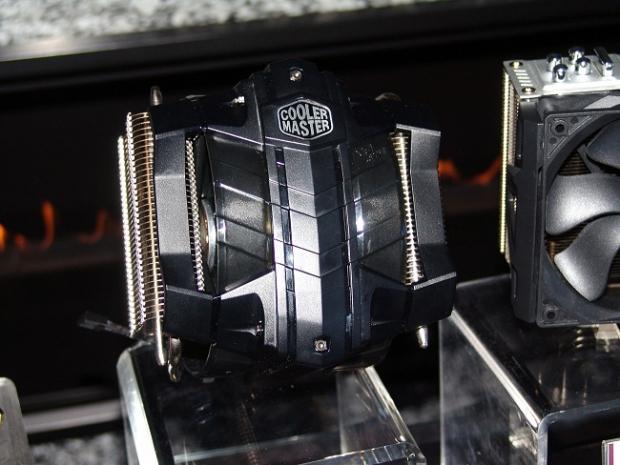 Switching over to air cooling mode, CoolerMaster is bringing back an older but much acclaimed cooler. There is a redesign of the V8GT, which is now labeled as the V8GTS. This time around the shroud is a bit different, and they have decided to now cool this triple fin array with 140mm fans, offering users a bit better air flow and potential performance of this version of the cooler.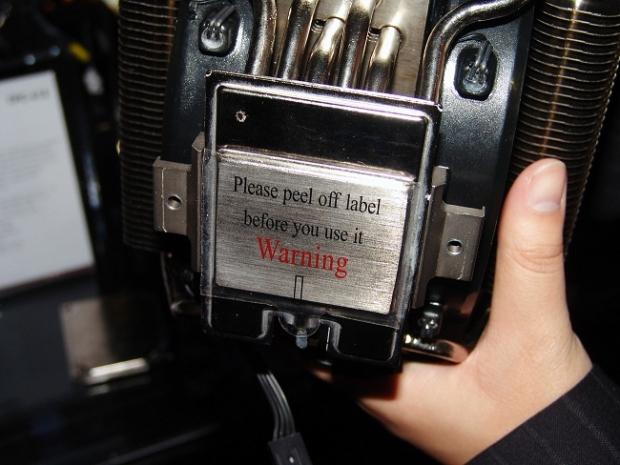 What is really intriguing about this new redesign is that the V8 uses four pipes to radiate the heat into the fins, but to take the heat from the processor; CoolerMaster has gone back to the Vapor Chamber for additional cooling ability. This isn't like what was used in the 812, here they have used the chamber, and a mighty large one sandwiched between the base plate and the pipes. The combination of new fans and this huge Vapor Chamber, the V8GTS has the potential to once again be a new top dog in CPU air cooling.
Related Tags