The Nintendo Wii U's launch library probably isn't strong enough right now to sell like hot cakes as fans are most likely waiting for the next Mario, Legend of Zelda or Smash Bros. title in order to pick up the company's next-generation console. Games like New Super Mario Bros. U, ZombiU and Batman: Arkham City Armored Edition will probably do well on the console, but nothing garners excitement like a new Mario or Legend of Zelda title.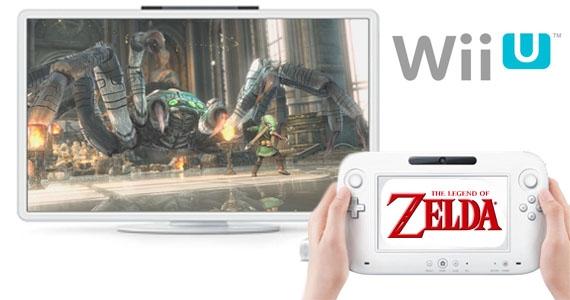 A new Mario or Legend of Zelda game for the Wii U was inevitable as there's no way Nintendo would launch a new console without thinking about new versions of their first-party AAA games. But during an interview with IGN, Nintendo's Global President Satoru Iwata confirmed a new "3D" Mario and Legend of Zelda game are currently under development for the Wii U.
The question was never if, but rather, when we would be hearing about the new Mario or Legend of Zelda titles. Iwata had the following to share during his interview:
"We will announce the launch schedules for new 3D Zelda and Mario games in the future, but this is not the right opportunity for me to indicate when we will make such announcements."
Seeing as Nintendo usually takes their presence at E3 very serious, we can be sure we'll hear about a new Mario or Legend of Zelda title at this year's E3. Hopefully it won't be too long until either game is released as they'll certainly help drive the Wii U's sales once they're released.