As we get closer and closer to the next-gen iPhone launch, we see more and more pictures and details of the device. This time Gotta Be Mobile have posted a few pictures of what they're calling an "engineering sample" of the next-gen iPhone.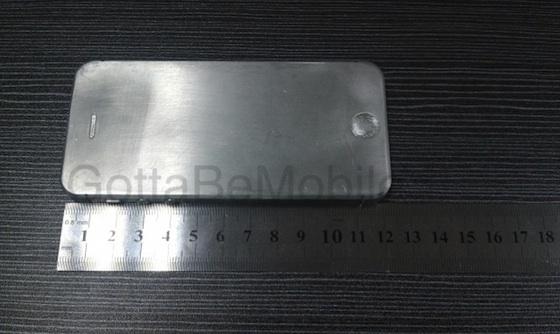 It's not clear what the sample itself represents, it just looks like a solid chunk of metal machined into the form of what would be the upcoming iPhone. If the picture and device are real, this would support previous information showing a large central section on the back plate that differs from the top and bottom portions of the rear casing.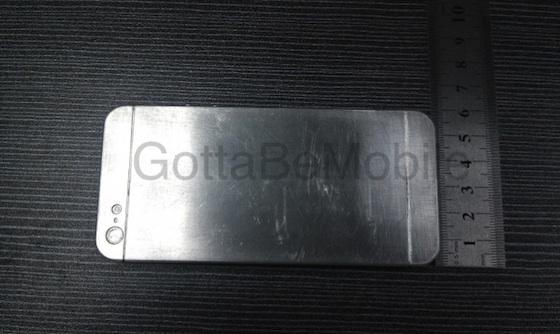 Measurements also seem to be in line with previous information, where the next-gen iPhone looks to be the same width as the iPhone 4S (5.86cm) and a little taller (just over 12cm, versus 11.52cm of the 4S), this is to accomodate the larger display on the next-gen iPhone.