Look what I found at my meeting with SteelSeries at CES
Plenty of new toys!

Published Thu, Jan 12 2012 5:40 AM CST
|
Updated Tue, Nov 3 2020 12:30 PM CST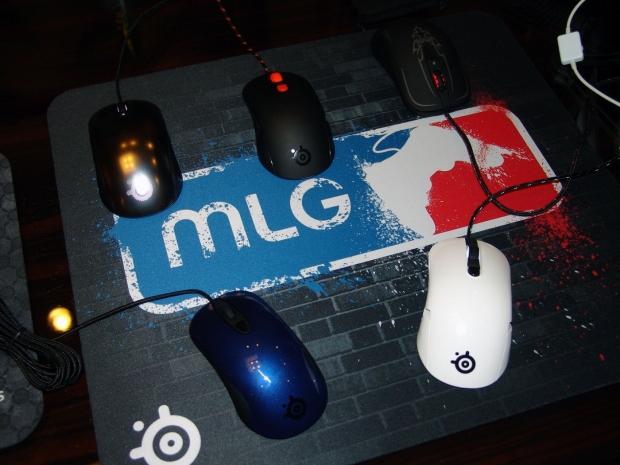 CES 2012 - As I showed up late to this meeting, I was greeted with open arms to a table full of goodies new to the peripherals market. Seen here is a collection of some of the lightest and most balanced mice I have ever played with. As we discussed the mice, all five versions of the SteelSeries mice (Kinzu V2, Sensei, Diablo III, and Ikari) are offering what I was told is an almost invisible user experience. With these mice there aren't any crazy DPI numbers to tinker with and get used to. The plan here was to offer an experience of natural movement to make you feel the mouse is part of your body and should give the user a very comfortable feeling, or in SteelSeries' own words "they have failed." From the little time I did have with these mice, I really think they are onto something with this line of attack on the mouse market.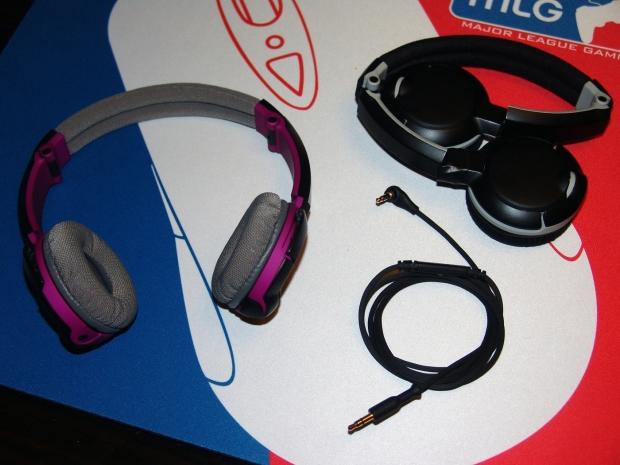 There was also this pair of SteelSeries FLUX headphones sitting on the table. These headphones are really well thought out for users on the go. By this, I mean that they are fully collapsible to save room when not in use, but offer great sound and a really creative hidden option. These cans will hook up to a PC or any mobile device and also offer a daisy chain option. This means that with one set plugged into a device, with a the provided cable, you can connect a second pair of headphones right to the first pair making watching a movie on a laptop or tablet with your significant other or anyone really easy!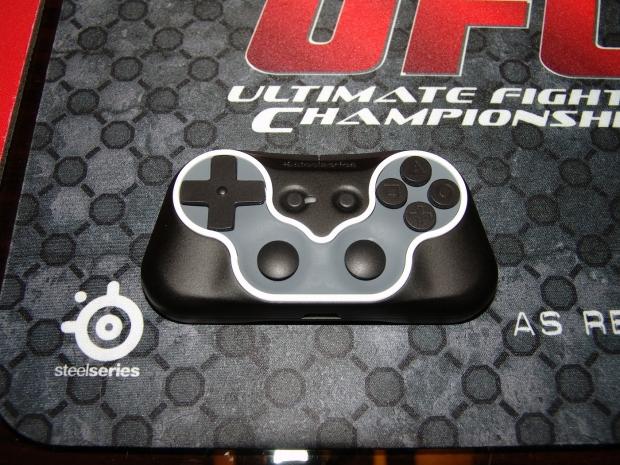 Next up is the SteelSeries ION wireless controller. This handy "little" gaming controller was designed to work specifically with tablets, but can be used on any system. The main objective here was to offer a D-pad, dual analog joysticks, the typical four button layout, and a pair of paddle buttons at the top to be able to slide into your front pocket. Again the point here is to keep mobility simple in size so you don't have to lug around a full sized XBOX controller, but instead offers a similar layout in a smaller unit that still feels great in your hands while using it.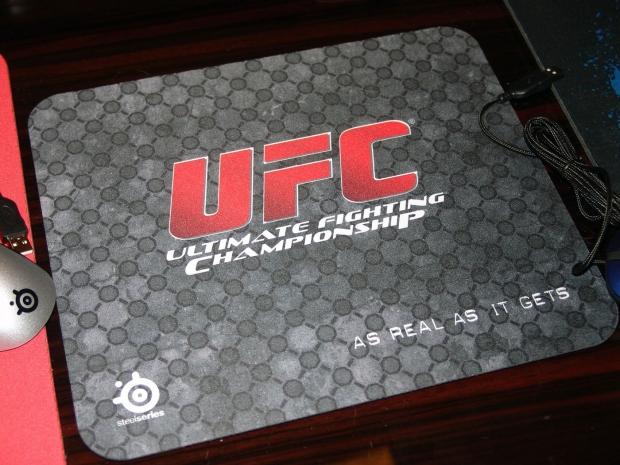 SteelSeries is well known throughout the e-sports community, and I believe I was told they have been in the mousing surface market since 2002, and now offer mouse pads with images on them covering the entire list of top selling games. This one isn't just to denote that you should use it while playing a UFC title, but rather to show that Steel Series is working with the UFC in a partnership of sorts. I wasn't privy to all of the finite details, but from what I was told, there is a good reason for this. Jus think of the marketing aspect of all of us computer gamers that take a break from the latest FPS just to watch two men slug it out, but now with the Steel Series name also added to the mix. Seems like a great marketing strategy to say the least, but you will soon see there is more to this co-operation between these two names.
Related Tags