Earlier this week we attended a Thecus lunch here in Taipei where we were served up an exclusive look at its upcoming N4800 NAS.
You can think of the N4800 as a refresher of the N4200 PRO NAS which did very well for Thecus this year. It has been upgraded with a faster Intel Atom processor that includes with it a faster GPU as well as chipset and USB 3.0.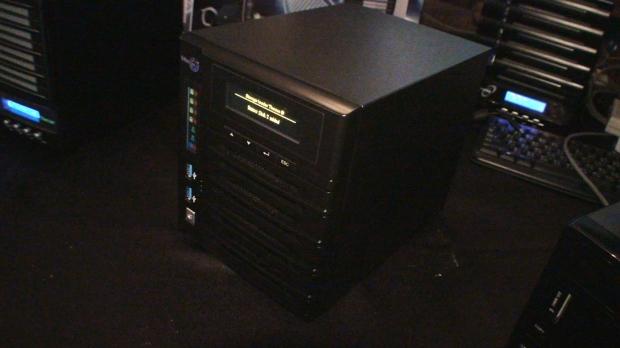 Vincent from Thecus was kind enough to go on video as you can see above where he also introduced us to the dual bay N2800 NAS. Both new NAS as we've mentioned come with HDMI output which is able to output HD video at 1080p as well as allow you to use the NAS admin interface and other NAS applications directly on your television.
[img]2[/img]
Thecus are also busy working on a new firmware which also adds in some really cool new features as well as apparently a vastly improved GUI. That should be coming out soon and the two above NAS devices should be coming out around the end of January.