Sirius XM Radio debuts the XM Snap! satellite radio
Easy to isntall XM Snap satellite radio surfaces.
Published Fri, Oct 1 2010 1:06 PM CDT
|
Updated Tue, Nov 3 2020 12:33 PM CST
When it comes to listening to your favorite music, where you live often has a lot to do with the types of radio stations in your area. For instance, my area has a ton of country music stations, but offers no modern rock station so you can either listen to pop or old 80's rock. For people in this situation, Sirius XM satellite radio is perfect.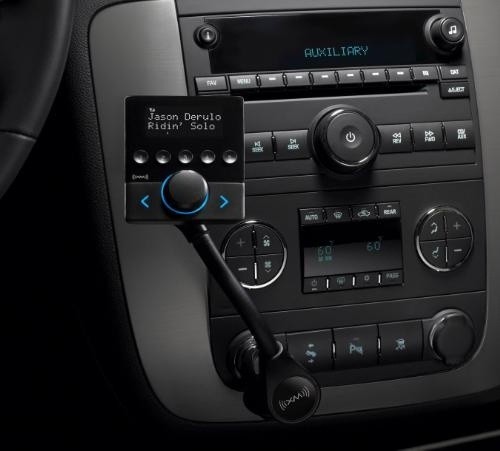 Many new vehicles come with the hardware for satellite radio installed, but if you need an add-on radio to tune into the Sirius XM offerings the company has a new one that you might like called the XM Snap! that will sell for under $60. The Snap is set to launch this month and will be able to tune any of the content offered on the network.
The device has a stalk that allows it to be placed in a vehicle and it gets power from the DC outlet in the car. The music is sent to the stereo in the car with simple DIY installation according to Sirius XM. The Snap has a large, high-resolution screen for viewing song and artist information and ships with a magnetic mount antenna and an aux-in cable for cars that have an aux jack available. It's not clear what the "simple DIY installation" entails for putting the thing in yourself without using an AUX cable.
Related Tags