Thermalright unveils VRM-R5 heatsink for HD 5800 cards
Improves on VRM-R3 and VRM-R4 design.
Published Wed, Feb 24 2010 10:43 PM CST
|
Updated Tue, Nov 3 2020 12:35 PM CST
PC cooling specialists Thermalright have come out with a new mean looking VRM cooler for AMD's top-end ATI Radeon HD 5800 series of graphics cards. The company has already released aftermarket VRM coolers for the HD 5800 series in the VRM-R3 and VRM-R4, but this new VRM-R5 improves on them both with superior cooling properties.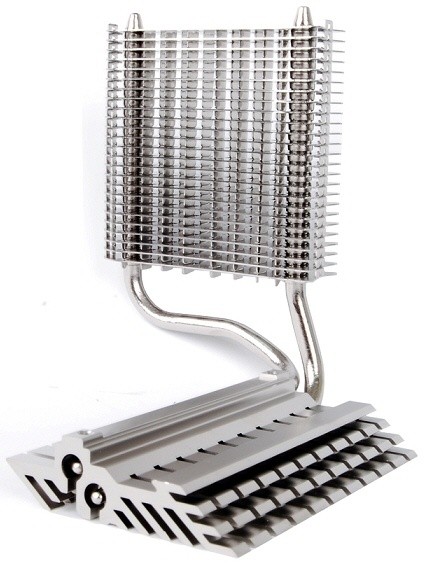 The VRM-R5 can cool passively or actively in conjunction with an 80mm fan of choice. It is designed for the purposes of cooling the graphics card's VRM chips as well as the components surrounding the GPU and memory chips. Thermalright has made it compatible for use together with some of its existing VGA coolers on the market including the Spitfire.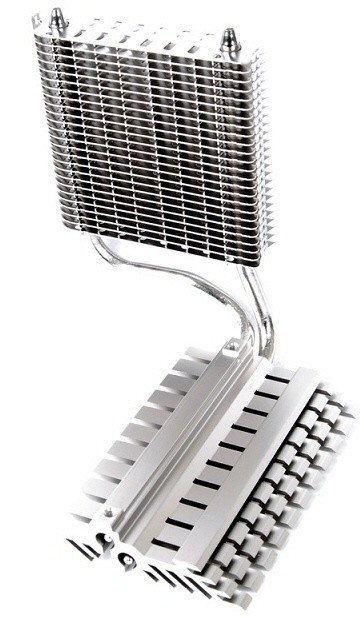 Measurements for this cooler come in at 118 x 117 x 122 mm with a weight of 140 grams. Two 6mm heatpipes assist in heat transfer to a large block of aluminum fins that are punched to improve heat dissipation. It is on this block that the 80mm fan can be attached to dissipate the heat at a faster rate, thus improving overall performance and giving better headroom for overclocking.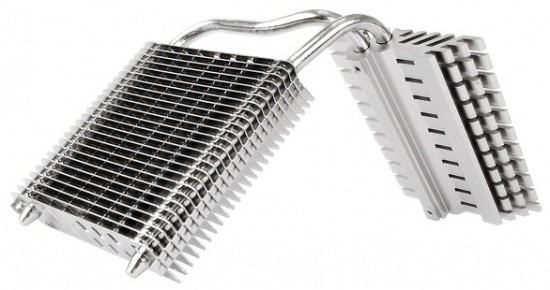 Thermalright's VRM-R5 is said to hit stores sometime next week at the equivilent of around 23 Euros.
Related Tags