NVIDIA's Fermi/GT300 still getting maligned on the Web
First a failure, now not good for gaming.
Published Fri, Oct 2 2009 1:25 PM CDT
|
Updated Tue, Nov 3 2020 12:36 PM CST
So get this, after all the people claiming the GT300 was a pipe dream or failure were prove wrong yesterday with the demo the first Fermi based Tesla cards we now hear some people claiming that NVIDIA's launch shows a commitment towards GPU computing and a move away from Graphics.
This argument is about as bad as the people that claimed the Core i7 would be horrible for gaming because it
Looked
to be aimed at the high end desktop. At the time when these comments were made not much was known other than what Intel showed at IDC. This is the same thing we have here.
NVIDIA did a great job of keeping GT300/ Fermi under the radar. There was enough ATi news and NVIDIA bad PR to keep much of the details hidden from the public. As such it was not until the last few weeks that the GT300 was even known by the vast majority to be real and ready for launch.
However, NVIDIA has chosen to show off the power of Fermi in a very clever way. This is a top down method. We see the pinnacle of the line here with full GPU computing power. It is from this cPGU (as some are calling it) that the Gaming parts will be made.
People making claims about Fermi's performance as a GPU is the equivalent of only driving a car at 100MPH and saying it handles poorly at slows speeds. We all will have to wait and see how well it does in gaming performance. Personally with the information I have, I think everyone is going to be shocked at how well it does in gaming and where it might go in the near future.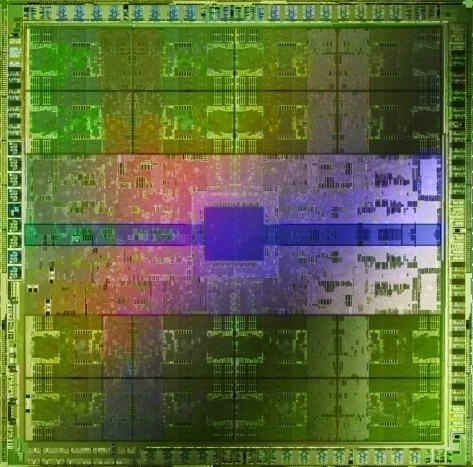 Related Tags