Apple rumors, the true and not so true
Apple discovers colors...
Published Wed, Sep 9 2009 1:10 PM CDT
|
Updated Tue, Nov 3 2020 12:36 PM CST
Ok on the rumor meter we are keeping track of the ones that come true and the ones that do not.
For this update we have;
No new iPod Touch (delayed launch) - could be due to camera issues reported earlier
New iPod touch is out but not with the camera mentioned. So far it is a small update (using similar hardware to the iPhone 3G S) prices will shift down a little 8GB will be $199 32GB $299 and 64GB will be $399.
iPod Nano - Getting bigger screen and Nike + improvements not larger capacity
iPod Nano is getting a camera and microphone (on the 8GB version) instead of the iPod Touch, and FINALLY FM Raido. Of course the Zune HD will have HD radio so the Nano is going to be behind in that regard. The Nano did indeed get an update to Nike +, and also has a voice over control.
HD video to the iPhone - Rumor is help up by Harmon Kardon listing HD output as an option on one of their dock products.
Nothing on this yet.
iPod Classic - Getting a 160GB flavor
True 160GB will come out at $249.99 spot
As the camera was the "One more thing" I have serious doubts that the iPod Touch will get a camera any time soon. We will have more as things develop.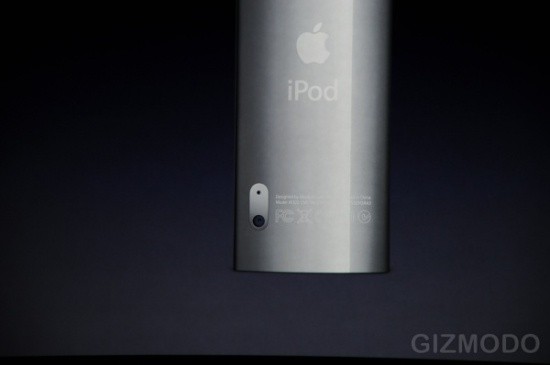 Related Tags