GIGABYTE Launches Super OverClock Series GPUs
Puts them through the GPU gaunlet.
Published Fri, Aug 28 2009 11:37 AM CDT
|
Updated Tue, Nov 3 2020 12:36 PM CST
Gigabyte has some new GPU technology coming out. This new tech will fall under the name of their Super Overclock line. The Super Overclock line will feature a number of improvements that will make these cards perform faster and more stable than any other.
The first new tech up at the plate is something called GPU Gauntlet Sorting. This is not looking for a glove but is actually a system to "cherry pick" GPUs to get the best performance out of each one.
Only GPUs they have gone through testing to see what the maximum OC they can take is they are then run through a series of benchmarks from FutureMark (3D Mark Vantage). The reason for this is to ensure they can operate under stress. Then GIGABYTE tests the GPUs switching power. This is to make sure that the board is able to provide clean and consistent power as needed.
All of this combines with Ultra Durable VGA 5 to make sure all of the components in the Super OverClock GPU are built not only to perform but to last.
The first product to carry this new name will be a SuperClocked GTX 260. These will be out early next month (September).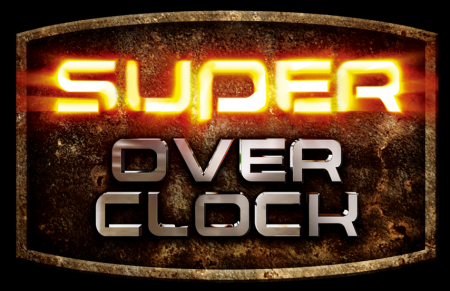 Related Tags