More Rumors of an Apple Tablet Popup
iPod touch on steroids, or e-book reader +?
Published Mon, Jul 27 2009 9:46 AM CDT
|
Updated Tue, Nov 3 2020 12:36 PM CST
Yeah, more Apple rumors! We have been hearing rumors and denials about Apple's plans to make a tablet for about two years now. Ever since the netbook came out people have been speculating that Apple will have to release their own version to compete in the small, low-power and inexpensive market.
However, when anyone has asked Apple they have always replied that they cannot make an inexpensive device that is not junk. (Which is actually funny when you really look at the cost of the parts though.)
All that aside, there has been some rumblings again about a possible new Apple tablet. First is was Apple buying small 10-inch multi-touch screens, then is was a large flash memory purchase, after that it was a carrier saying they would subsidize one if it were made. Now we have a financial paper claiming that Apple might release one in September.
They cite Apple's recent deals with recording labels for new interactive features for purchased music and movies as a sign of this happening. They also claim the new tablet will run the iPhone OS, and connect through WiFI only (just like the iPod), and could have an e-book market place.
Rumors are fun, but I am not sure about this one. It is possible that Apple is trying to enter the e-book reader market. And some signs point to this, like the Kindle App for the iPhone. Time will tell if this is another fairy tale or if there is truth in this.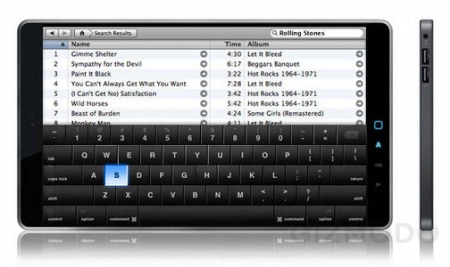 Related Tags