Students Send $80 Camera Into Space with a Balloon
Pictures at 100,000 Feet with a Nikon Coolpix.
Published Fri, Mar 20 2009 1:11 PM CDT
|
Updated Tue, Nov 3 2020 12:37 PM CST
A teacher and a group of students from the IES La Bisbal school in Catalonia, Spain managed to get a pair of latex balloons and an $80 Nikon CoolPix camera to an altitude of 100,000 Feet and actually managed to capture images from Space with it.
The balloon was intended to take images from 30,000 feet but before it was all done had exceeded its design by reaching the outer edges of the atmosphere.
The rig had some custom built electronics to control the camera and also to radio its position so it could be tracked on Google Earth.
After reaching 100,000 feet the balloons deflated and the rig fell back to earth where it was recovered 10KM from the starting point still broadcasting its position.
Read more
here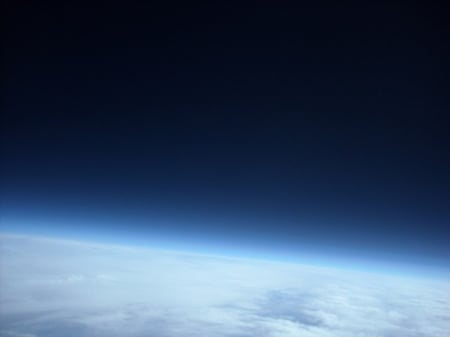 Who needs the Hubble? Not Gerard Marull Paretas, Sergi Saballs Vila, Marta Gasull Morcillo and Jaume Puigmiquel Casamort, that's for sure.

The four Spanish teenagers, working with their teacher Jordi Fanals Oriol as the Meteotek team at the IES La Bisbal school in Catalonia, started with a fairly lofty goal: They wanted to launch a balloon with a digital camera and some custom-built electronic sensors to 30,000 feet. Much to their surprise, they ended up considerably exceeding their expectations. Their $60 heavy duty latex balloon and $80 Nikon digital camera soared to 100,000 feet, right to the edge of space. Describing the team's homegrown approach, Gerard Marull Paretas told the Telegraph, "We took readings as the balloon rose and mapped its progress using Google Earth and the onboard radio receiver."
Related Tags