No DRM in chip in iPod Shuffle Headphones
So says Apple and Monster Cable.
Published Tue, Mar 17 2009 9:21 AM CDT
|
Updated Tue, Nov 3 2020 12:37 PM CST
Yesterday we reported that Apple had inserted an authentication chip into its headphones to prevent the use of third party headphones with its new iPod Shuffle.
Apple is stating it is not intended to lockout third party vendors at all, but is an effort to ensure that all headphones work and are able to control the iPod Shuffle correctly.
However, Apple would not comment directly and instead pointed people to Kevin Lee, the vice president of marketing and strategic business development for Monster Cable; he said it was not authentication without going into specifics.
When ask if this has happened before, Lee had to admit that he had never been restricted like this by Apple before.
Read more
here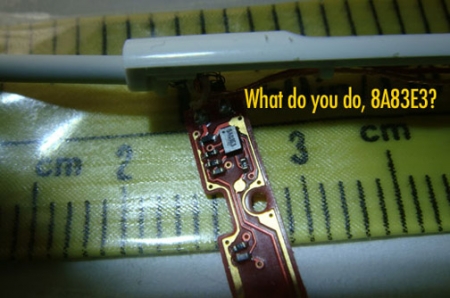 You can quote me on this: it's a control chip. There's no authentication. There's no DRM," Lee said.

The chip allows signals to be passed along the cable to control the volume and track, and the other functions that can be controlled via the earbud controls. "I love to be able to control my music...using headphones," Lee said. "Part of that reason is that the iPod is usually tucked away somewhere," out of reach, he said.

The question is whether the new chip will be become a focal point for Apple's IP protections. Although Apple does not supply the chip itself, Monster has at least a set of guidelines or required functions for the chip itself, which Lee said he could not discuss because of contractual limitations. "There's no magic behind it," Lee added.
Related Tags