With the news that ARM makers Freescale and Qualcomm are looking to enter the netbook ring it is no surprise that OLPC (One Laptop Per Child) is also looking to replace the x86 CPU with an ARM.
The interesting part of this is that OLPC CTO, Ed McNierney wants Microsoft to write windows to run on ARM CPUs.
The decision to move to ARM SoC chips is pretty straight forward; power. Current OLPC designs used about 5watts, now to enthusiast and normal users this is an amazingly low power system but OLPC wants to cut it back even more through the use of ARM SoCs.
But there could be large issues running a regular version of windows on an ARM CPU. Currently only wndows mobile(or CE) can run on the ARM CPUs.
OLPC is trying to convince MS to make Windows work on the ARM basically for free.
Read more
here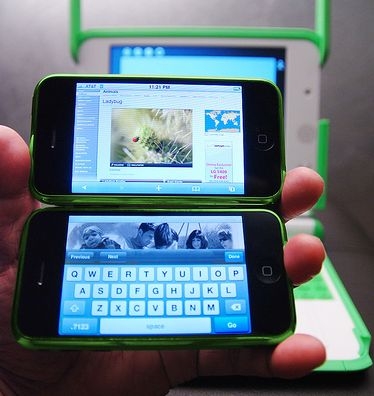 "Our current XO-1 uses an average of 5 watts of power, and while most people think that's amazingly low, we think it's our biggest problem," McNierney said.

While x86 chips potentially could cut their power consumption, Arm-based chip makers have been paying more attention to low-power and power-management features on chips, McNierney said.

"We're seeing some very impressive system-on-chip (SOC) designs that provide both fundamentally low-power demands and the kind of fine-grained power management ... in the XO-1," McNierney said.