Next steps for Internet Explorer 8
More of the same.
Published Thu, Jan 15 2009 3:16 PM CST
|
Updated Tue, Nov 3 2020 12:37 PM CST
Internet Explorer 8 is the next browser from Microsoft. I will come packaged with Window 7 and is available as a standalone BETA (BETA2) or part of Windows 7 BETA1.
This Beta has been out for sometime (I installed it last year in November). And not much has changed. I still get the odd lockup as well as some render issues when I leave a window minimized for too long. You would think by now we would know what the next step is.
Well you need wait no longer. Dean Hachamovitch, General Manager, Internet Explorer has posted on the IE 8 Blog about what is to come.
Unfortunately it is not really anything.
He says that now is the time to download and install IE8 Beta 2 and test it out. There will be one more public release in Q1 2009 (as a release candidate) and follow up with the final and many patches after that.
Read more
here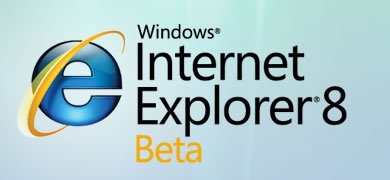 We will release one more public update of IE8 in the first quarter of 2009, and then follow that up with the final release. Our next public release of IE (typically called a "release candidate") indicates the end of the beta period. We want the technical community of people and organizations interested in web browsers to take this update as a strong signal that IE8 is effectively complete and done. They should expect the final product to behave as this update does. We want them to test their sites and services with IE8, make any changes they feel are necessary for the best possible customer experience using IE8, and report any critical issues (e.g., issues impacting robustness, security, backwards compatibility, or completeness with respect to planned standards work). Our plan is to deliver the final product after listening for feedback about critical issues.

We will be very selective about what changes we make between the next update and final release. We will act on the most critical issues. We will be super clear about product changes we make between the update and the final release.

The call to action now for the technical community is to download beta 2 (if you haven't already) and let us know about your experience. Next, please prepare for final testing with public update so you can let us know - quickly, loudly, and clearly - if you find absolutely critical issues with it before the release of the final product.
Related Tags