FreeScale to build ARM based Netbooks
Set to Challenge Intel's Dominance.
Published Mon, Jan 5 2009 10:41 AM CST
|
Updated Tue, Nov 3 2020 12:37 PM CST
Freescale has had an Epiphany. They have come to the sudden realization that a netbook is just that, a netbook. It is not meant to play HD content nor is it meant to run Crysis it is meant to perform the relatively simple and routine tasks of getting on the internet, checking e-mail and office productivity work.
Now we all know that netbooks are not meant to be powerhouses; that is not the revelation that Freescale has had. What they have found is that your average smart phone could double as a netbook in term of processing and GPU power.
This has lead them to consider making an ARM based netbook to challenge Intel dominance in this new market.
Read more
here
.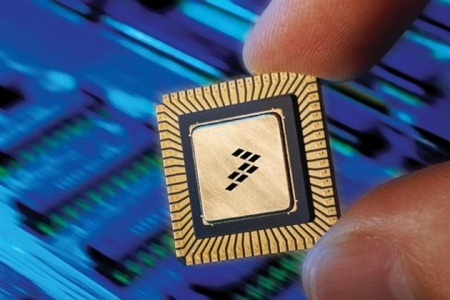 "People do prefer Windows and that environment," Burchers said. "I believe there will be good-better-best categories where for Intel and for Windows a user will pay a premium in price and in battery life. We want to replace the traditional Windows environment. There are iPhones; people don't ask, why can't it run the same [programs] on my iPhone? It's a different device from my computer."

At its heart, the i.MX51 is designed around a 1-GHz Cortex A8 core, ARM's most powerful, offering 1.8 times more performance per MHz than the ARM 11 core and roughly 3 times the processor performance of an iPhone, Burchers said. Because the Cortex is an integrated core, with its peripherals built into the chip, the company believes that between 6 to 8 millimeters can be shaved off of the thickness of a netbook, versus an Atom processor, he said.

A number of dedicated cores surround the main processor, allowing the processor to offload tasks that normally the core would have to process by brute force: a vector DSP unit runs MP3 playback, while OpenGL and Open VG cores process 3D and 2D graphics, respectively. Adobe recently said that it had ported its Flash technology to the OpenVG engine, meaning that the Cortex processor has dedicated hardware support for Flash-powered Web sites, which other architectures lack, he said.
Related Tags