SuperData Analyst Interview on Call of Duty: WWII Success
Call of Duty WWII is a triumphant return to form, and we talk to analyst firm SuperData for more insights.

Published
4 minute read time
Introduction + COD:WWII Success
With its latest World War II release, Call of Duty is back where it belongs: on the ground and running on millions of players' TVs and monitors. We recently talked to SuperData analyst Elena Fedina on Call of Duty WWII's success, lootboxes, and the firm's predictions for Activision's Q4'17 period.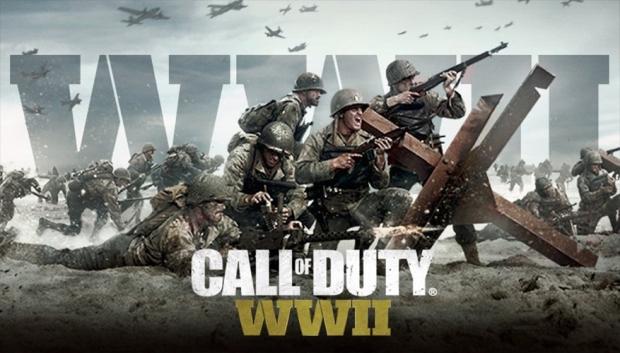 So far Call of Duty WWII has been a smashing success. The shooter is a proper return to form for the series, and following the disappointing sales of Infinite Warfare, the WWII release managed to make over $500 million in sales revenues in just three days time. That puts it close to Black Ops 3's massive sales, proving gamers are eager to jump back into what made Call of Duty great.
But COD:WWII comes with some interesting new mechanics, especially the new Headquarters social space. In a way this space is reminiscent of Destiny's Tower, where gamers can see one another, party up, and interact in key ways. But this time Activision has something special with Headquarters.
"The Call of Duty WWII Headquarters social space is an interesting part of the game, and is a built-in community engagement playground that also incentivizes microtransaction purchases," said SuperData analyst Elena Fedina.
"Headquarters is a really interesting mechanic not just because it's a social hub, but players can also see each other opening lootboxes. Getting really high-end [cosmetic] items is going to incentivize people to want to buy in to get that item too."
But it's not just about opening lootboxes for fun. The game can actually reward you for spectating lootbox openings--a move that probably has Activision competitors like EA and Take-Two looking on with rapt attention.
"So from that perspective it's definitely going to drive more engagement for sure. The interesting thing that I see is introducing quests, and some of those quests might actually be to watch another players open lootboxes," Elena said.
"With the opportunity for gamers to get in-game rewards for watching players open those things they're kind of creating a dynamic that's really difficult to predict results. There's lots of negativity [with lootboxes]--reviewers, social media users, gamers, etc--but also the Call of Duty core playerbase is very willing to pay, as we've seen with Black Ops 3, which made a lot of money through additional content.
"Activision recently patented a microtransaction algorithm, and it appears there might be traces in the new Headquarters mode."
The publisher seems to be ahead of its competitors when it comes to lootbox spectating to build organic engagement, which allows gamers to get rewards in-game instead of having to watch Twitch, YouTube, or other Mixer to see box openings.
In regards to the benefits that lootboxes have for publishers, the SuperData analyst touched upon the microtransaction system that typically propels and funds the free update engagement-driven business model.
"Lootboxes are a great mechanic in of itself [for publishers]. Take Overwatch, another Activision game. We've been looking into the game, and even though Blizzard introduces new maps and new characters those free updates don't generate nearly as much revenue as lootboxes. When Blizzard introduces a new character and they have more lootbox items for that character then we see the revenue raise as people go in to buy stuff."
What about new content? Every service-based game with an online multiplayer component typically embraces the engagement model, and new content is a considerable driver to keep players invested both via gameplay and monetarily via lootboxes and optional purchases.
Microtransactions
Call of Duty: WWII is no different in this regard, and should follow the typical cadence of post-release macro-monetization (season passes, paid DLC, etc) that facilitates a steady stream of new activities, maps, weapons, etc. to keep players active and sticky in the online network.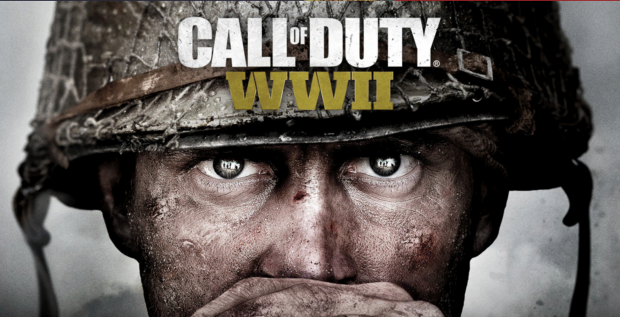 "Microtransactions are in the game all the time, and the developer may push some minor updates or tweaks and balances, but those are not--at least they did not use to be--big drivers for any revenue spike. New content introduction always was, because it's new content and hardcore Call of Duty players are used to that schedule and they expect to have the opportunity to buy into the content they want," Elena affirmed, underlining that gamers are willing to pay for content they want.
Call of Duty WWII has a good chance of competing against Black Ops 3's titanic reign and has come swinging out of the gate. For reference, COD:WWII made $500 million in just three days, whereas Black Ops 3 made that amount in just one day.
"WWII isn't quite there [to Black Ops 3's numbers], but after the very unsatisfying Infinite Warfare performance there's a return to the roots and re-establishing of the franchise. So in the long-term thanks to lootboxes being in the game and Activision pushing for more and more additional content and digital revenue, long term the initial offset may be mitigated. Eventually, depending on how well Activision does and how well they balance the game and new content, CoD WWII may perform better than Black Ops 3."
"Even now it's performed very close to Black Ops 3."
Although lootboxes may be a big boon for publishers, they can also be a bane, as EA recently found out with the dreaded Battlefront II controversy.
Where To From Here With Lootboxes
Lootboxes
How flexible should big names like Activision be in regards to lootboxes? Do they have to be willing to bend in public favor to appease CoD WWII gamers, or do they continue doing business as usual? If they care about image and active user numbers, typically the former.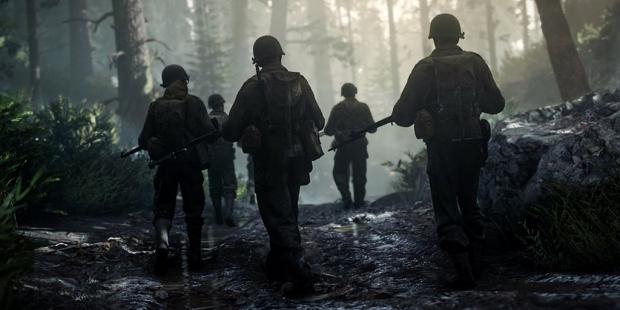 "Right, [they do need to listen to fans]. I think Activision tested the waters with Overwatch, and I don't hear a lot of people complaining about lootboxes in Overwatch because they provide new content for the game. And they're also not mandatory in order to play the game," Elena said. Microtransactions that are cosmetic in nature are often seen as acceptable, and games like Overwatch and Path of Exile embrace these models versus offering piecemeal or lootbox-based items that have tangible affects on gameplay.
"It all comes down to how well they can balance the content they offer in-game versus that in lootboxes [cosmetics can help]. They have to ensure their fans can be forgiving if they don't get it right at once. At this point we'll have to wait to see what Activision does with CoD WWII and how the game works long-term."
SuperData also provided their predictions on Activision's fiscal Q4'17 earnings in the digital games segment. The firm expects revenues to jump by 20% year-over-year, and expects Call of Duty WWII to sell about 3 million units in the month of November alone.
PRICING: You can find products similar to this one for sale below.

United States: Find other tech and computer products like this over at Amazon.com

United Kingdom: Find other tech and computer products like this over at Amazon.co.uk

Australia: Find other tech and computer products like this over at Amazon.com.au

Canada: Find other tech and computer products like this over at Amazon.ca

Deutschland: Finde andere Technik- und Computerprodukte wie dieses auf Amazon.de
We openly invite the companies who provide us with review samples / who are mentioned or discussed to express their opinion. If any company representative wishes to respond, we will publish the response here. Please contact us if you wish to respond.