Internet for Your Car
To put it simply, a connected car is any vehicle that has a wireless LAN or Internet access, connecting your smartphone or other devices to a rolling hotspot. Even if some drivers aren't motivated to purchase a vehicle based on connected features, expect plenty of options available the next time you look for a new car.
"The near term is all about partnerships and numbers," said Eddie Hold, VP of Connected Intelligence at The NPD Group, in a statement to TweakTown. "The carriers are focused on getting as many deals with auto manufacturers as they can in order to 'own' portions of the market... i.e., if you buy an Audi, it comes with AT&T service. This then drives the second part, the numbers; the carriers can all start talking about how many connections they have from the car market."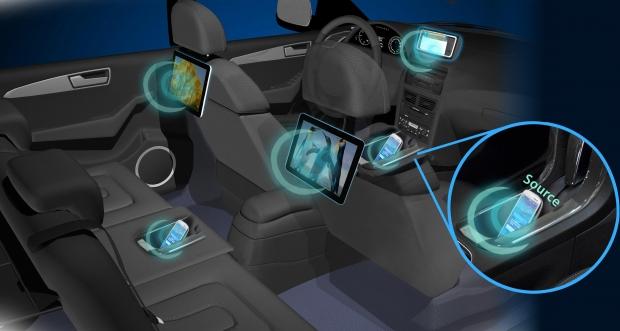 For consumers and interested auto buyers, the next year will be very telling in regards to the overall benefits of the connected car. Integrated apps will launch, yielding a more realistic usefulness, such as "something that only really results from an integration with the car, rather than just a smartphone sitting in the car."
As for whether or not current drivers are embracing connected car features is relatively unclear. It's just something that we can come to expect, and might as well enjoy now that it's here.
The Next Platform War Could be in Your Car
The Internet of Things (IoT) will allow for connectivity everywhere you go, but look no further than your car. Both Google Android Auto and Apple CarPlay are being supported in a larger number of vehicles, offering integration between a device and your vehicle's dashboard. Simply plug your smartphone into the vehicle's USB port, and receive immediate support for maps, navigation, phone functionality, music, and other car-centric apps.
CarPlay and Android Auto already support voice controls, steering wheel controls, and using a smartphone's touchscreen - and these intuitive features will roll over to third-party apps, such as Spotify and iHeartRadio. This trend started for Apple when it introduced iOS in the car, an in-car platform that has evolved into modern day CarPlay, which was introduced in 2013. Meanwhile, the wide availability of Android smartphones meant it was only a matter of time before Google offered a legitimate service for millions of users.
It's not going to just be Apple and Google getting involved, with automakers interested in supporting any features they feel drivers will need. This will become even more prevalent for mobile apps focused on entertainment, navigation, and emergency services.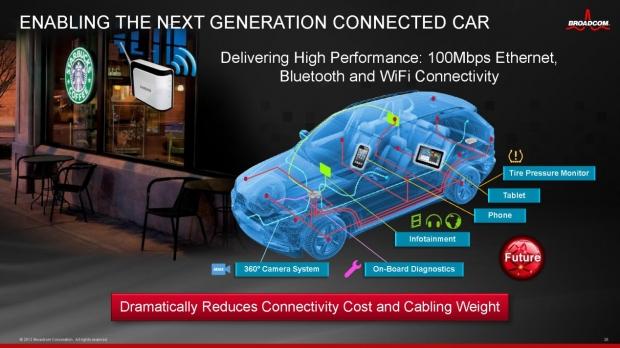 "The connection numbers that are published are for the cars that are connected, and this does not necessarily equate to the driver connecting. What I mean by this is: every Audi A3 that drives off the forecourt is a connection, it's live and working. But it may only be connected for the telematics component back to Audi. Or, there may be a free trial of the service (similar to Satellite Radio). No one is publishing numbers on the types of connection yet."
While I agree with Mr. Hold regarding the discrepancy between how many users are actually connecting in their vehicles, automakers are keen to make sure they are prepared. Not surprisingly, connected car vehicle prices are still out of reach for most active auto buyers, but prices should drop over the next couple of years, as connected functionality is no longer seen as something for only luxury cars.
How to connect those devices could be difficult, but wireless carriers are stepping up with their own services. AT&T recently announced it will offer connected car users the chance to access videos, games, and audio, promising it would be no different than accessing a public Wi-Fi hotspot. The No. 2 wireless carrier has signed business partnerships with General Motors, Ford, Audi, and several other automakers - and that functionality is right around the corner.
Up to three out of every four new vehicles shipped globally by 2020 will have built-in hardware so drivers and passengers can connect to the Internet, according to a recent Business Insider Intelligence report. Connected cars over the next five years will grow at an annual growth rate estimated to reach 45 percent, a whopping 10 times faster than the regular car market. Whether your connection functionality is supported by a rolling Wi-Fi hotspot or your phone's data plan, embedded connections are on the rise.
Connected Vehicle Security
Even though there have been no reported cybersecurity-related incidents blamed on connected vehicles, lawmakers and security experts have expressed concern. Recently, ten members from the House of Energy and Commerce Committee sent an open letter to the National Highway Transportation and Safety Administration, along with 17 different auto makers.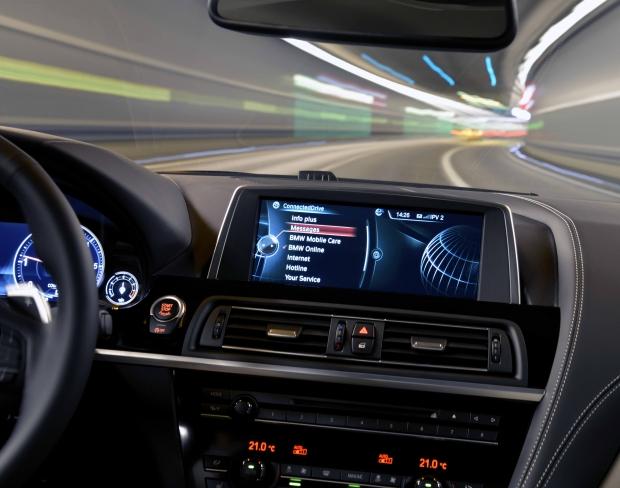 "There is always going to be a concern with security and hacking. In an era when hackers claim they can take control of an airplane by hacking the Wi-Fi, the car seems like a logical area of concern," Hold said. "But at the same time, while most people talk of concern, the reality is that they don't really do anything to stop it and the concern is very much theoretical."
Even so, there haven't been any executable vulnerabilities in the wild, but cybersecurity experts don't want automakers to get lackadaisical or lose focus.
The Future is Here
Connected cars are here, and it's time for auto buyers to take full advantage of the technological advantage we can exploit. Expect increased functionality to drive interest by automakers looking to sync your smartphone and other electronics - and with added Wi-Fi connectivity, there is huge potential here.