Virtual reality provides great long-term potential, be excited
Virtual reality is something that many don't have firsthand experience with, but it seems that we should all be happy for what is around the corner.
Published Apr 6, 2015 9:19 PM CDT
|
Updated Tue, Nov 3 2020 6:59 PM CST
VR is picking up pace quickly, it's time to get excited
I have written a lot of stories about VR and overall feedback from TweakTown users has been relatively mixed. The majority of our Facebook followers are tech people, so it's not surprising to find large amounts of interest. However, it seems there are only a small minority of owners or testers of current VR hardware.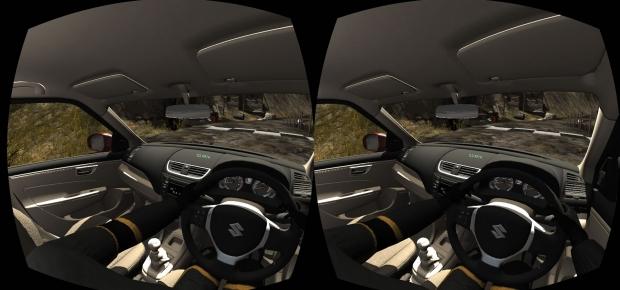 Facebook, HTC, Razer, Sony, and other manufacturers developing VR headsets are able to output improving hardware for their devices. A more pressing matter, however, is the lack of proper VR software support, as content is only beginning to transition.
What will it take for VR to go mainstream? Continued enthusiasm by developers, with more hardware and software companies contributing support. Billions of dollars are being invested in VR, accelerating product growth potential for consumers. Consumers demand apps and connectivity, so that must be a priority in the future.
The Oculus Rift helped create interest in the VR market, and continues under bright circumstances after being acquired by Facebook. I think there is great potential for Facebook to heavily drive VR interest, and expect that to be utilized for news and story feeds, advertisers, and more.
There are a growing number of different choices of hardware products, as items such as the LG Electronics' LG VR, Valve Vive, Razer Open-source virtual reality (OSVR), AMD LiquidVR, and other choices release on the consumer market. Some headsets are now available, and it looks like most well-known models will hopefully be available within the next 12 months.
I enjoy interacting in the VR environment, and don't get motion sickness, so using the Oculus Rift Dev Kit 1 never bothered me. I have demoed the unit with video games and simulators, including a race car and custom flight simulator. Both experiences were enjoyable. Now that the Oculus DK 2 has a higher screen resolution (1280 x 800 compared to 1920 x 1080), faster latency and higher refresh rate (60Hz compared to 75Hz), it's a more pleasant overall experience. Hopefully, this will help less people from trying DK 2 and end up spinning around the room instead of having fun.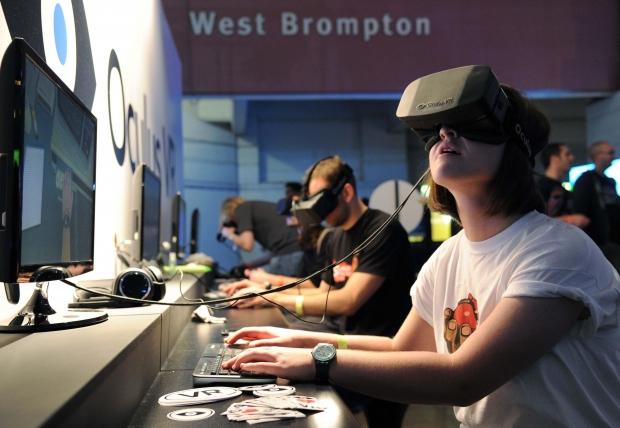 Both audio and visuals need improvement in VR, along with integration between users and the environment. Users want to be able to see their hands and other parts of their body while in virtual environments. Gaming and movie entertainment appear the most logical choices for current VR hardware, and it will take more continued development. I have had experiences playing Elder Scrolls V: Skyrim in VR, and the scenery is absolutely stunning. More pushes to market faster GPUs will only seem to enhance adoption.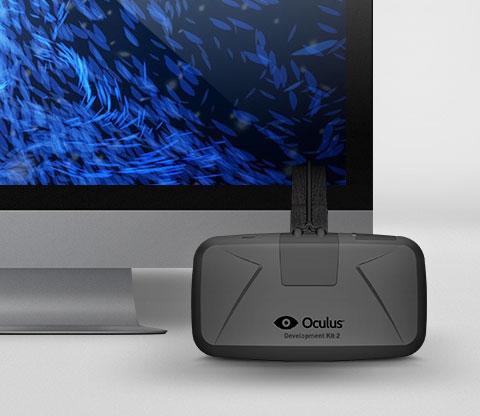 Fox Sports Teams and NextVR are exploring streaming technology for live and on-demand content. NextVR believes live transmission is "really the killer app for virtual reality," with huge potential for live viewers.
Toyota runs a TeenDrive 365 distracted driving simulator using the Oculus Rift, giving teenagers a glimpse into poor driving habits. These give a more immersive simulation that can be easily transported and taken to live events and seminars.
Augmented reality could see a major boost in support as VR becomes more mainstream - giving users a totally new environment to explore. AR is still in its infancy for consumers, but has proven unique for the workplace - so interest in AR will only further strengthen VR.
A few different other practical VR uses that many people seem to overlook, such as police and military training. Police officers can use VR to help run through training simulations of a wider range of possible scenarios when interact with suspects. Live training scenarios work, but are heavily controlled and yield a limited training environment. There are a number of different military uses for VR, especially regarding possibly lethal operations. The following sectors should prove popular by military personnel: flight simulation, vehicle simulation, virtual boot camp, medic training scenarios, and battlefield simulation.
The use of VR can help treat post-traumatic stress disorder (PTSD) among veterans, when therapists use VR environments to transition patients back into the civilian world. It isn't only the military hoping to learn from simulated environments, with sports coaches and players hopefully benefitting:
Finally, some studios are looking for the opportunity to find ways to reach teenagers. Games such as Minecraft can look entertaining with a VR headset, so potential sales and marketing pipelines do exist. And just for good measure, here is how the elders react to the Oculus Rift:
What VR hardware are you looking forward to? Any current users?
PRICING: You can find products similar to this one for sale below.

United States: Find other tech and computer products like this over at Amazon.com

United Kingdom: Find other tech and computer products like this over at Amazon.co.uk

Australia: Find other tech and computer products like this over at Amazon.com.au

Canada: Find other tech and computer products like this over at Amazon.ca

Deutschland: Finde andere Technik- und Computerprodukte wie dieses auf Amazon.de