Is F2P a sustainable ecosystem?
A resurgence in PC gaming and massive console hardware sales helped give the video game industry a much-needed boost in the past few years. PC and console gamers now can choose from a growing selection of appealing titles, and while much of the attention is on paid games, the free-to-play (F2P) segment is growing.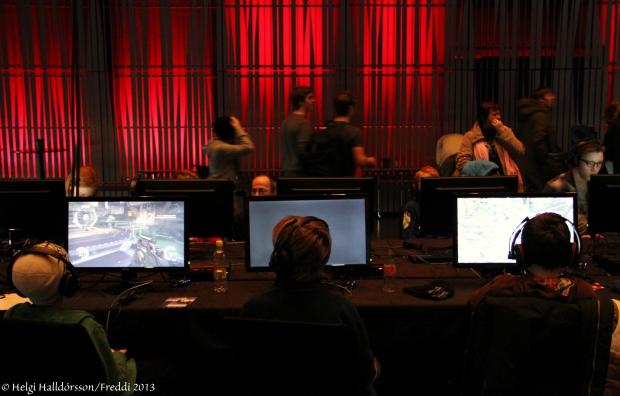 Free-to-play, also commonly referred to as "freemium," provides a free mobile or PC game that gamers can spend money on for a "premium" service. Those paid items could range from skins, character modifications, extra levels, shorter wait times, and other perks - that game developers hope players are willing to spend money on.
Even though Electronic Arts pulled the plug on Battlefield Heroes, Battlefield Play4Free, FIFA World and Need For Speed World - all freemium game titles - the studio isn't quitting the market. EA still has FIFA Online 3 and Star Wars: The Old Republic, and future freemium titles could be available.
Games such as League of Legends and Dota 2, the most popular multiplayer online battle arena (MOBA) game titles, are free-to-play for gamers. The titles rely on micro-transactions, and keeping the game free has helped both evolve into extremely popular titles in the booming eSports market.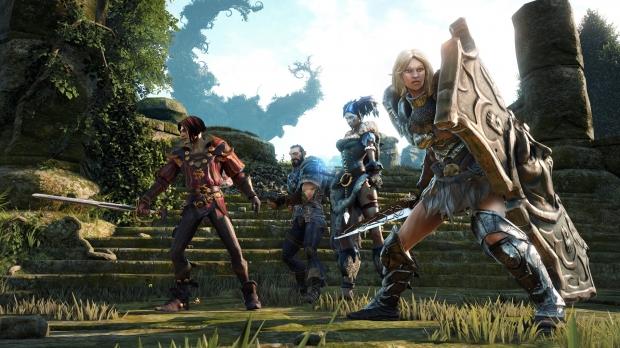 Microsoft and Lionhead Studios are working on Fable Legends, which will be a free action role-playing game, banking on loyal gamers that paid money for previous game titles. Lionhead Studios has never made a free-to-play game before, but Fable Legends game director David Eckleberry hopes the free model helps improve game play - rather than interfere with it, like some have wondered. If done well, this could be a major victory for both Microsoft and Lionhead Studios, as Microsoft woos gamers to the Xbox One and adds the finishing touches to Windows 10.
As for why a studio chooses to release a game for free, there are a number of different options available. TweakTown recently spoke with Grinding Gear Games, best known for the Path of Exile online action RPG:
"Free games have much wider reach. Not everyone can afford to pay an up-front cost to play a game, but may potentially be willing to pay after enjoying the game for free for a while," said Chris Wilson, managing director at Grinding Gear Games. "We also find that even players who never purchase anything are great to have because they're the people who the paying users can show off their cosmetic purchases to."
However, there are a number of misconceptions related to free-to-play video games, especially for the PC or console. Gamers don't want to invest time into a game title only to find they are unable to access certain levels or quests because they aren't interested in breaking out the credit card.
"We find that the downside of marketing Path of Exile as free is that it's often assumed to be like contemporary 'free to play' games that have pay-to-win elements or aggressive cash shops. We prefer to let players read about the game without necessarily knowing it's free, and then that it's [a] nice surprise for them when they do try to play it."
Even if there is some controversy related to free-to-play PC games, freemium games are extremely popular for smartphones and tablets. Casual games account for almost half of all mobile games, according to the Entertainment Software Association's 2014 report - and freemium games saw an average of $0.25 spent per household every day.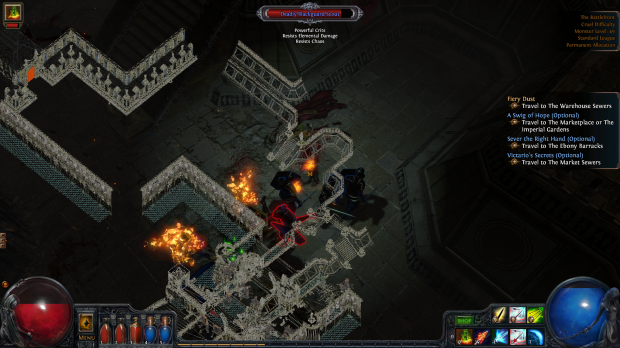 Even though these games are technically free, to unlock the entire game, upgrade, remove ads, and other in-game perks, users must pay. And there are plenty of people willing to fork over a couple of dollars to receive perks and bonuses available to regular freemium gamers. However, it looks like casual gamers are willing to deal with ads and other annoyances to download Google Android and Apple iOS apps.
It's difficult to see where free-to-play games will go in the future, but expect PC games to follow the same trend now. It's especially helpful for smaller game studios to make a name for themselves, sharing titles via Steam - helping build a following prior to other title launches.
Some developers have shown great support for the free-to-play game model, while others are careful to steer clear. There is no easy answer in an increasingly competitive gaming market, whether we're talking about mobile, PC or console gaming. I have played some enjoyable free games, while others were complete nightmares - and that's one of the great aspects of freemium games.
What freemium games have you tried recently?