Microsoft Windows 8 and Metro UI: The (d)evolution of the world's most popular OS
Tasos delivers his thoughts on Windows 8 and Metro UI and why it could be the (d)evolution of the world's most popular OS, as well as Microsoft's reasons for the UI design in the new OS.
Published Fri, Apr 12 2013 6:10 PM CDT
|
Updated Tue, Nov 3 2020 7:00 PM CST
Reports surfaced this week clearly showing a huge drop in overall PC sales during the first quarter of 2013. As we have reported in a recent news article, expert analyst firms have placed this drop between the region of 11% (Gartner) to 14% (IDC). This is a massive drop, the largest one ever seen by research analysts in almost 20 years of tracking.
The experts have cited several contributing factors for this fall, but once again Windows 8 has been burdened with a large part of the blame. With Windows 8, Microsoft has dumped the classic taskbar and the familiar Start Button and Start Menu of previous Windows iterations, in favour of the touchscreen Metro UI. Many Windows users around the world felt alienated by this dramatic change towards an interface which is deemed by many as more suitable to a touchscreen tablet or smartphone, rather than a PC. There has been a lot of speculation why Microsoft did this. In this article we will explore some of the possible reasons that may have led Microsoft to take such drastic measures.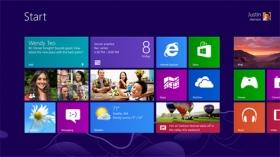 It is plain to see that Google's Android has quickly become the OS of choice for tablets and smartphones. Android has essentially become the "Windows" of the mobile devices world. Google has been instrumental towards the development of the Linux-based platform, which they fully acquired in 2005. Since then they have managed to plant the OS to a great variety of touchscreen devices, produced by many different manufacturers. This has led to a global touchscreen devices market, which is largely dominated by Google and Apple.
Microsoft must have felt pretty much like an outsider in this massive global game. Their response was a touchscreen interface of their own, and Metro UI was born. The main problem for the Redmond people at that point was the simple fact that Google and Apple had already established themselves as the major players and global market leaders in the field. Microsoft had entered the arena very belatedly. For the first time in its history, Microsoft was reduced to the role of the third contender, desperately trying to catch-up with the leaders up front. At some point the Microsoft people must have realized that their only realistic short-term hope was to go for bronze. Windows smartphones were eventually released to a lukewarm reception. By that time Google and Apple had already reserved the biggest slices of the pie, leaving behind only crumbs for Microsoft.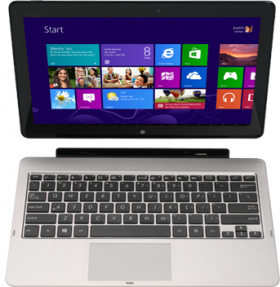 I can almost imagine the endless brainstorming sessions that must have taken place at Redmond during that period, with desperate managers franticly trying to find a way out of the black hole they had found themselves in. It must have been during one of these stressful sessions that the decision was made to dump the Windows 8 Start Button/Menu in favour of Metro UI. Like many decisions which are born out of desperation, this one has proven to be a divisive one.
I can understand the way of thinking that led to such an action. With the apparent failure of Windows smartphones, Microsoft must have realized that the only way out for them would be to gradually worm their way back into a mainstream position of strength via the only avenue that was left open to them: The PC. Windows 7 was still the most popular PC OS in the world. The only way for Microsoft to balance things out in their favour had to be through their next Windows iteration.
When the Windows 8 release candidate was unleashed to the public, I just couldn't believe that Microsoft had left out the Start Button/Menu. End-user logic dictates to at least give users the choice to disable Metro and bring back the classic Windows 7 desktop and Start Button/Menu, if they want to. The problem is that end-user logic is often at odds with a company's long term planning. In the end Microsoft opted to take the choice away from its customers, essentially forcing Metro down our collective throats.
It is really not that difficult to assess Microsoft's possible reasons for doing this. We all know that touchscreens are the way things are going. One only has to look at kids nowadays with their smartphones and tablets, fingers flying. These are the users of tomorrow, young people, a lot of which have only known touchscreens. For such young users a mouse and keyboard is often seen as an optional peripheral, at best. They may still be using those with a school computer, but at the end of the day, they are much more comfortable with a touchscreen, simply because their own personal devices feature such an interface.
Microsoft must have realized that by allowing the classic Windows 7 desktop with a Start Button/Menu as an optional extra in Windows 8, they would essentially be shooting themselves in the foot. If the classic mouse/keyboard driven Windows interface was to be allowed as an option in Windows 8, then it is very probable that parents who buy a new computer, would readily be reverting to the classic interface that they know best. The problem for Microsoft with such a scenario is that parents would also end up teaching their kids to use their computers in the old-fashioned way. This is something that Microsoft most certainly does not want.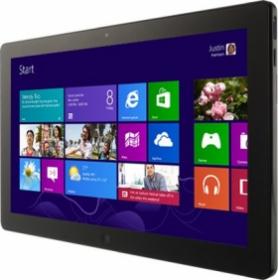 It is obvious that Microsoft thought long-term with this. By forcing Metro UI upon PC users, Redmond hoped to grab a larger piece of the global mobile devices market in the long run. If Metro is the sole interface available in future Windows iterations, then it would soon become the only mainstream computer interface that future computer users will ever know. If young users can only use the Metro interface on their personal computers, then Metro will quickly become the usage standard for future generations of PC users. This also means that there is a much better chance that such users would also buy a Windows smartphone or Windows tablet in the future, too.
By employing such a strategy Microsoft faces an immediate problem. Millions of Windows users worldwide are still used to the old way of doing things, and reject Metro as a result. Microsoft hopes to change all of that. Some see this as the devolution of the world's most mainstream PC operating system. Others see it as simply the natural evolution of Windows towards an era when fingertips on a screen or on a mid-air holographic projection (when such tech becomes commercially available), will totally replace the need for a keyboard and mouse.
The future of the humble Start Button looks very dim indeed with Windows Blue also taking the choice away from users, at least that's what we've seen so far. Not that I have expected anything different; in fact I would be very surprised if Microsoft was to yield to public pressure and bring the classic taskbar/button/menu back in future Windows iterations. I see Redmond digging in its heels and sticking to its guns through thick and thin with this: Metro is here to stay. A large decisive factor will be the rate of adoption of Windows 8 (or later) by businesses. Swapping Windows 7 workstations for Windows 8 equivalents is not a priority for I.T. managers at this point, but this is bound to change. Future Windows iterations will most likely be Metro driven and eventually most businesses will be forced to adopt the new way of doing things.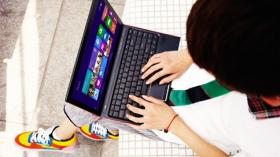 Of course there are third-party software solutions available for Windows 8 that bring back a version of the Taskbar/Start Button/Start Menu. To me (and also to many others), this is irrelevant. The main point for me is that Microsoft takes our choice away in favour of their transparent long-term marketing plans. I don't like it, but I also realize that Microsoft has no choice in the matter. They have to do something drastic right now if they ever hope for the future tide to turn in their favour. If this calls for some hard business choices to be taken today, then so be it.
Personally I will be bypassing Windows 8 altogether. With all the great Linux distros that are readily available nowadays, it is unlikely that I would upgrade my own systems to a version of Windows anytime soon - unless of course Microsoft manages to release something truly exceptional in the relatively near future. I still understand though that I will also be forced eventually to adapt to the new way of doing things, despite my initial reluctance to do so. For as long as we live and our mental faculties remain intact, we can always learn new things; and learn new things we must, it seems.
PRICING: You can find products similar to this one for sale below.

United States: Find other tech and computer products like this over at Amazon.com

United Kingdom: Find other tech and computer products like this over at Amazon.co.uk

Australia: Find other tech and computer products like this over at Amazon.com.au

Canada: Find other tech and computer products like this over at Amazon.ca

Deutschland: Finde andere Technik- und Computerprodukte wie dieses auf Amazon.de