Introduction and What we should expect from the Surface Pro?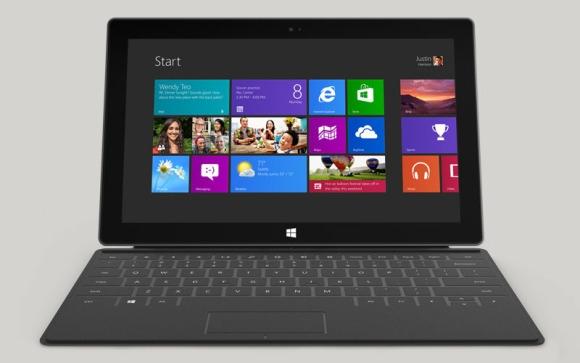 The last time I was this excited about a product release was probably for an Apple device - the original iPhone, which I imported into Australia as it wasn't available here at the time, or the iPad. Consoles usually get me quite excited, too. This time, I'm really excited, and intrigued, by Microsoft's upcoming Surface Pro.
Microsoft announced the Surface line of tablets in June last year, which included two models, Surface RT and Surface Pro. With the Surface RT, we have Windows RT running underneath - but the more exciting of the two was Surface Pro - which runs a full-fledged version of Windows 8 Pro underneath.
The Surface RT runs an NVIDIA Tegra 3 system-on-chip (SoC) underneath, which is a quad-core CPU running at 1.3GHz. It includes 2GB of RAM and a 10.6-inch display with a resolution of 1366x768 - providing 148 pixels per inch (PPI) image. All of this on a "ClearType HD" screen with a 16:9 ratio. The Surface Pro on the other hand, gives us a proper Intel Core i5 processor and a Full HD 1920x1080 resolution on the same 10.6-inch screen size.
Microsoft want to directly compete against the iPad, but with a full x86-based processor, and x86-capable full-fledged version of Windows running on the Surface Pro, they'll be introducing an entire new class of device. The iPad, while great, is merely a tablet - iOS is very simple compared to a proper OS like Windows or OS X.
What we should expect from the Surface Pro?
The Surface Pro will change things, considerably. It'll do this in many ways - first, it'll change Microsoft's way of dealing with things in the market. Normally they release an OS and wait for other manufacturers and partners to release products with their OS on it. This gives Acer, Samsung, ASUS, HP, Dell and many, many others the power to release a cool new product, but Microsoft never really get any recognition from it.
We all know brand name machines come with 'bloat' on them, in the form of software - I have always hated this. I hated firing up a brand new $3000 Dell notebook to have a million and one programs load up with Windows and slow it down. The first thing I would do is format the HDD and install a fresh copy of Windows onto it. I would buy an OEM copy of Windows just to for this task, and never use the backup images provided by the company.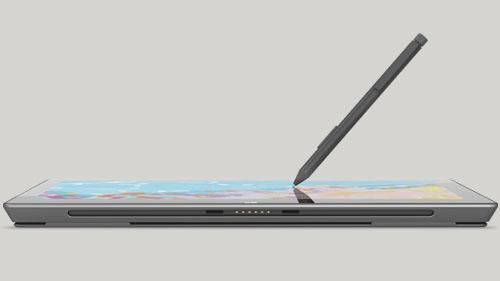 This is where Surface Pro will give Microsoft an edge against their competitors, who are also their partners. They will make the Surface Pro the absolute best they can, and it'll be a 'pure Microsoft/Windows experience'. No bloat included. A fresh install of Windows - a breath of fresh air.
The Surface Pro features a proper Intel Core i5 dual-core processor, which will give it desktop class performance. A proper SSD instead of an eMMC-based drive, will again, give us desktop class performance. 4GB of RAM and Intel HD Graphics HD 4000, which will give it - you guessed it - desktop class performance.
The hardware mixed with the design of the Surface Pro itself will give us a completely new device. Yes, we have Ultrabooks on the market with touchscreen-capable displays, but they're not the same as a built form the ground up device from Microsoft.

We will also see USB 3.0 and miniDisplayPort featured on the Surface Pro, which will put it in a class of its own when compared to the current reigning champion, Apple's iPad.
Up until now, tablets have been casual devices, something bigger than your smartphone to just view content on. Creating content on a tablet hasn't been very successful so far, with on-screen keyboards only capable of so much, and third-party, or even first-party accessories not up to scratch. Surface changes this - big time.
Microsoft offer the Touch Cover and Type Cover for Surface, both connecting to the slate through a magnetic strip. Both covers also protect the Surface when folded against the device, and when opened, function as physical keyboards. Both keyboards feature gyroscope and accelerometer sensors to work out, based on position, whether or not to detect and accept input.
What I will be doing with my Surface Pro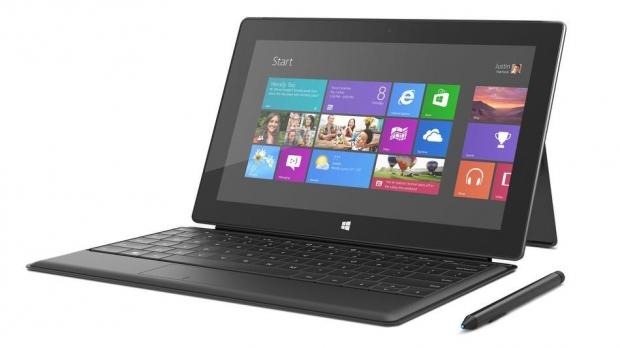 Right now, I split my use between a Windows-based desktop, and an Apple MacBook Air. On both devices, I'm a heavy user of Google - Chrome, in particular. Chrome stores everything from favorites, web history, saved passwords, and included in that I use Gmail - which syncs all of my e-mail across every device I use. Drive is another important part of this, too.
I plan on selling my MBA, and purchasing a Surface Pro, and will use it for those times when I'm on the road, or interstate or overseas covering events. It will replace my OS X-based MBA, and be a perfect companion.
I use a Nexus 7 for my tablet, or my Nexus 4 as my smartphone, and a MBA for productivity when away. The Surface Pro will replace both the N7 and MBA, and become my beautiful all-in-one. It will serve as a tablet, and as a full productivity machine with its desktop-class performance. I will be able to casually game on it, as it has some 3D power in it, versus the ARM-based design of its less-powered little brother.
Thanks to Windows 8, the Surface Pro can dynamically switch between being a full-fledged notebook, to an excellent tablet thanks to its touchscreen. I'm not a big fan of touchscreens on notebooks or desktops, and won't be touching the device - as I'll use the physical keyboard and a wireless mouse, but being able to have the option of using it as a tablet eliminates the need to own a separate tablet.
This is huge for me - as I'm a massive Android fan, mostly because of Google's many services and it's clean OS on Nexus devices. I'm getting tired of the UI overlays from Samsung, HTC and co, and this is where Surface Pro drags me deeper into its abyss. Damn you, Microsoft.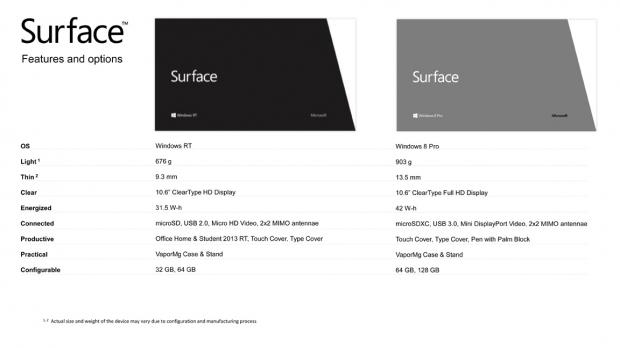 Sporting proper USB 3.0 ports, and a miniDP port - it gives it some excellent versatility. External storage, monitors, speakers, mice, keyboards - you name it - anything that connects through USB will work with the Surface Pro. Apple should be very scared of this fact alone.
I've never been more excited to own a Microsoft device, and this worries me. I have faith in them delivering an outstanding product, and something I look forward to not only reviewing, but having by my side as my day-to-day machine. We will be having multiple pieces written here at TweakTown on Microsoft's Surface Pro, that's for sure.
Final Thoughts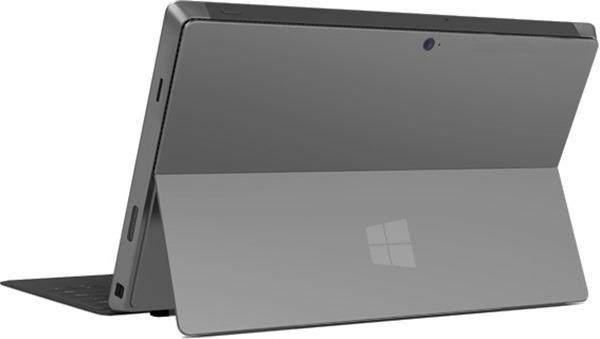 I don't think that the Surface Pro will overtake the iPad overnight, but it should have Apple worried. Not worried about sales numbers or consumers changing their spending habits and buying something with a Windows logo on the back instead of an Apple, but in the long-term it's going to have repercussions for the Cupertino-based electronics giant.
Until now, Apple has not had a true competitor in the tablet game - sure, we have Samsung and Google, ASUS and Acer, and many others - but no one has even come close to competing on the scale that Apple plays on.
Microsoft won't win with the Surface Pro, but give it a generation or two of the Surface line of devices - the introduction of the next-gen Xbox, and a cleanup of Microsoft's services as a whole, and I can see Microsoft getting right back into the game.
The only other problem Microsoft has is Google. Google's tablets are getting very, very good, and their Project X labs is designing some great things. We're seeing the fruits of their labor with Project Glass and X Phone, so 2013 should be a stellar year to be a tech junkie.
The kicker to the Surface Pro is that it'll set you back around $1000 for the 128GB version. It's about $100 cheaper for the 64GB-based Surface Pro, which isn't too bad. This is much more than the iPad, but a 64GB iPad is getting up there and close to that price anyway, and it's just a tablet.
The Surface Pro is much, much more than that - and I think people will be singing a new tune not only about Windows 8 when the Surface Pro lands, but Microsoft as a company, too.