Introduction & Specifications, Pricing and Availability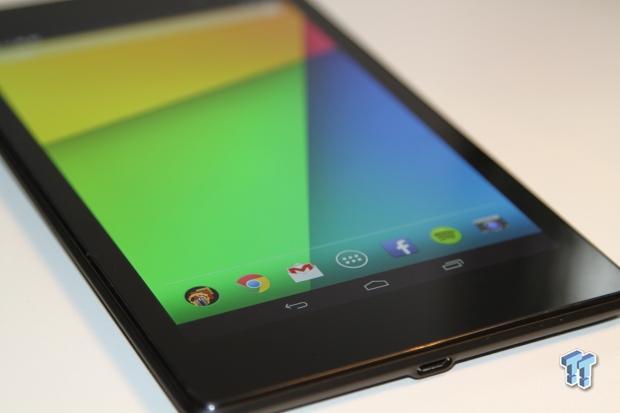 We finally have a refreshed Nexus 7 (2013) model in our hands, so we're going to dive directly into this review. It needs no introduction to most people, but we'll give you the gist here. This is the refreshed 7-inch slate from Google, who has acquired the help of Taiwanese manufacturer ASUS to build it for them. It's a pure Android device, with no OS skin such as Samsung's TouchWiz or HTC's Sense UI.
Google push these things out at a ridiculous price, undercutting its own partners, but they slice its competitor's price up into shreds and do a rain dance on it. That company I'm referring to? That would be Apple.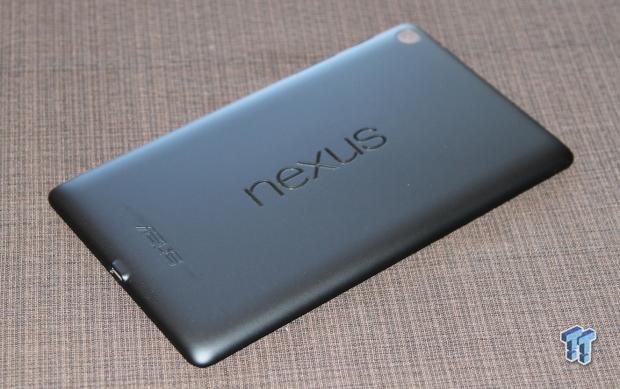 The original Nexus 7 was a beautiful 7-inch slate, priced so very competitively. Apple took nearly 12 months to counteract it with the iPad mini, but they fell very short with the smaller iPad. For one, it had a ridiculous 1024x768-pixel screen, which is around 27 steps backwards for Apple, as it's been pushing Retina down our throats for a while now.
Once I had opened the Nexus 7 out of the box, I was completely amazed and in awe for the hours that went by. My first impressions were just so high, right out of the box. You'll find out why soon.
Specifications, Pricing and Availability
Back to the Nexus 7, which has had a giant leap in terms of specifications. We're talking about improvements in virtually all areas, and some great new features and uses for the Nexus 7. We'll start with the new specifications of the Nexus 7.
Starting with the display, we have a slightly larger 7.02-inch display and by slightly, we mean it. That's an increase of just 0.2 inches, which is negligible, but it has to be mentioned. Better yet, the resolution of the display has been amplified from 1280x800 to 1920x1200 - yes, higher than Full HD, on a 7-inch slate.
Inside the device, we find it has an updated processor, Qualcomm's Snapdragon S4 Pro SoC (the APQ8064-1AA), which is a 1.5GHz quad-core processor. Enjoying the Nexus 7 lunch with the Snapdragon S4 Pro SoC is 2GB of DDR3L RAM, which helps massively with multitasking. Now consider that ASUS and Google moved from the NVIDIA Tegra SoC to a Qualcomm Snapdragon, and doubled the RAM - this makes the refreshed Nexus 7 one of the fastest Android-powered devices on the market.
Filling out the specs, we have an upgraded internal flash storage starting size of 16GB (up from 8GB) and a maximum of 32GB (up from 16GB). We finally have a rear-facing camera which is a very-capable 5-megapixel shooter with autofocus, and the front-facing camera stays at 1.2 megapixels.
We have Wi-Fi in the form of 802.11a/b/g/n, Bluetooth 4.0 and NFC support. The refreshed 7-inch slate also includes wireless charging support, which is always a bonus. There's also a new 4G LTE model, which is quite a bit more expensive than the Wi-Fi-only models, too. It would have been nice to see 802.11ac added, but it wasn't to be.
As for pricing, we're looking at $229 and $269 for the Wi-Fi-only 16GB and 32GB models, respectively. If you want some 4G LTE goodness, you're going to be paying for it. It jumps right up to $349, which is a bit insane. I used a Galaxy S4 to tether to the Nexus 7, giving me 4G without having yet another SIM card and that associated added expense.
Availability on the refreshed Nexus 7 is good, but there are some countries and states within countries that aren't getting too much stock right now. This is improving with every day that passes.
Look and Feel
The original Nexus 7 had a great feel to it, but ASUS and Google worked much harder on the refreshed Nexus 7 to get your hands all touchy feely with the new tablet. The original Nexus 7 featured a plastic build with a rubber back, but the refreshed slate now features a soft touch back.
It can be a bit of a fingerprint magnet, but most devices are these days. This isn't something that worried me because I don't look at the back of the tablet all that often.
ASUS has shaved some weight off of the new Nexus 7, which is down to a trim 290g for the Wi-Fi-only model (LTE adds another 9 grams of weight). Comparing this to the original Nexus 7, which weighed 340g, ASUS managed to knock nearly 20% of its total weight off, and it's noticeable.
The new Nexus 7 is a joy to hold in your hands, something I did for at least 1-1.5 hours at a time for a few days in a row, without my hands hurting. I found myself going into landscape mode more often thanks to the fluidity of the OS, too.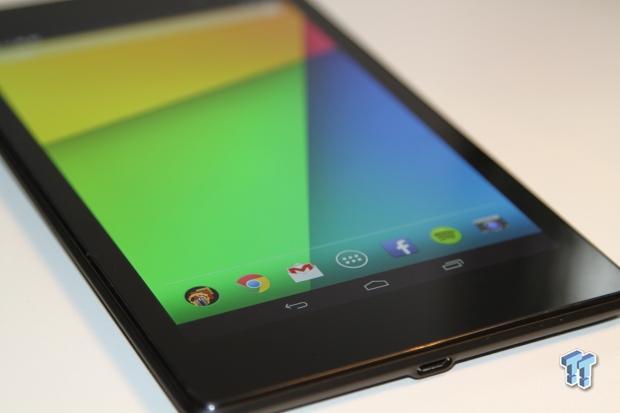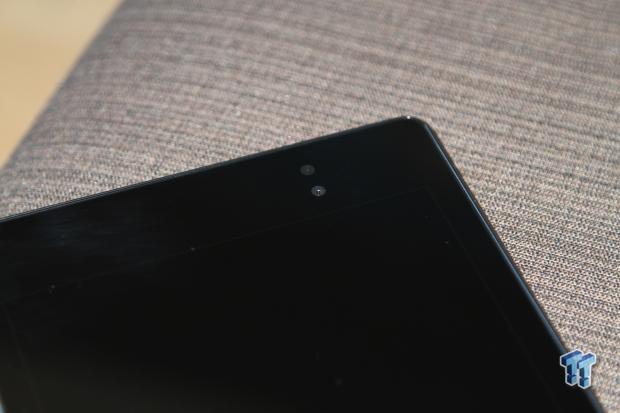 The front of the Nexus 7 is mostly filled with its gorgeous Full HD+ 7.02-inch panel, with the 2-megapixel front-facing camera up top.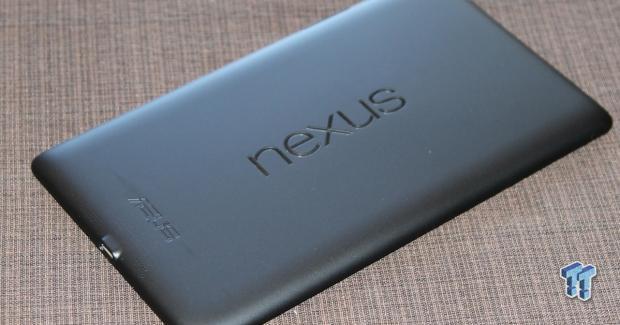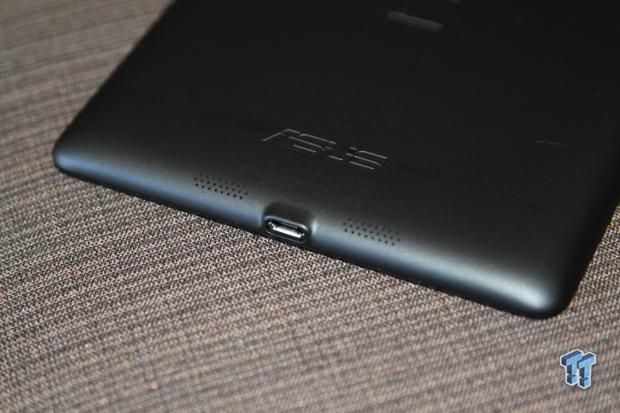 With the Nexus 7 on its back, we have the 5-megapixel rear shooter up the top, 'Nexus' branding running horizontally in the center of the slate, and an ASUS logo at the bottom center. The back of the Nexus 7 features two quite powerful speakers, of which are great for listening to music or YouTube videos with.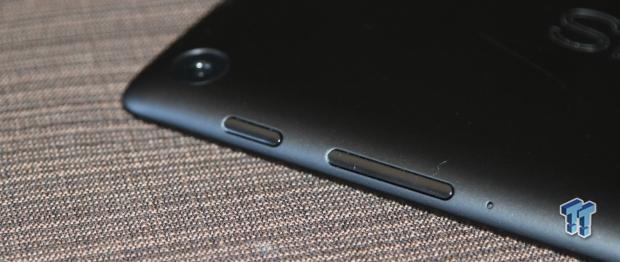 On the right side of the refreshed Nexus 7, we have the power button, volume rocker and microphone.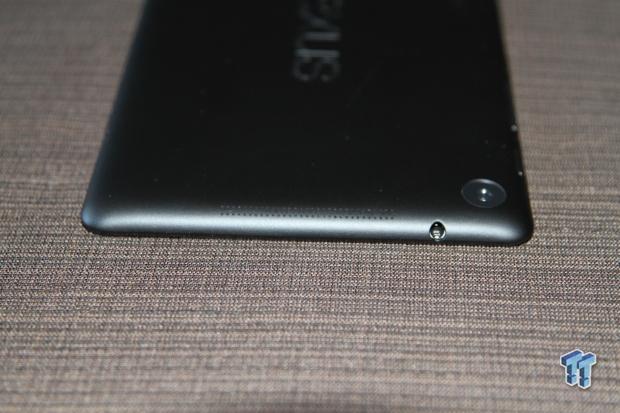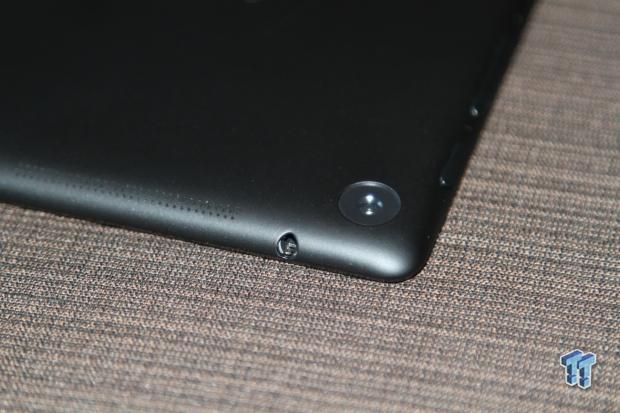 On the very top of the Nexus 7 we have the usual 3.5mm headphone/speaker jack.


On the bottom of the Nexus 7 we have the microUSB port for charging and syncing.
Display & Speaker Quality
DAT DISPLAY. Yes, it had to be done - the display on the refreshed Nexus 7 is nothing short of gorgeous. It has wicked viewing angles, backed up by a 1920x1200 IPS display that looks great outdoors - something that truly took me for surprise.
Outdoor visibility is something hard for most companies to do, but ASUS has done it well with its panels in the past, especially on its Transformer range of tablets. The refreshed Nexus 7 is no different.
Google actually took a different approach to the refreshed Nexus 7's display, with a two-step calibration process that involves the panel maker doing some calibration first, then once again per Nexus 7 during final manufacturing. This is the reasoning behind the display having that 'pop.'
Another surprise is the way Android handles the extra pixels on the display. On the original Nexus 7, and its 1280x800 display, you were quite constrained about putting widgets on your desktop, but not on the refreshed Nexus 7.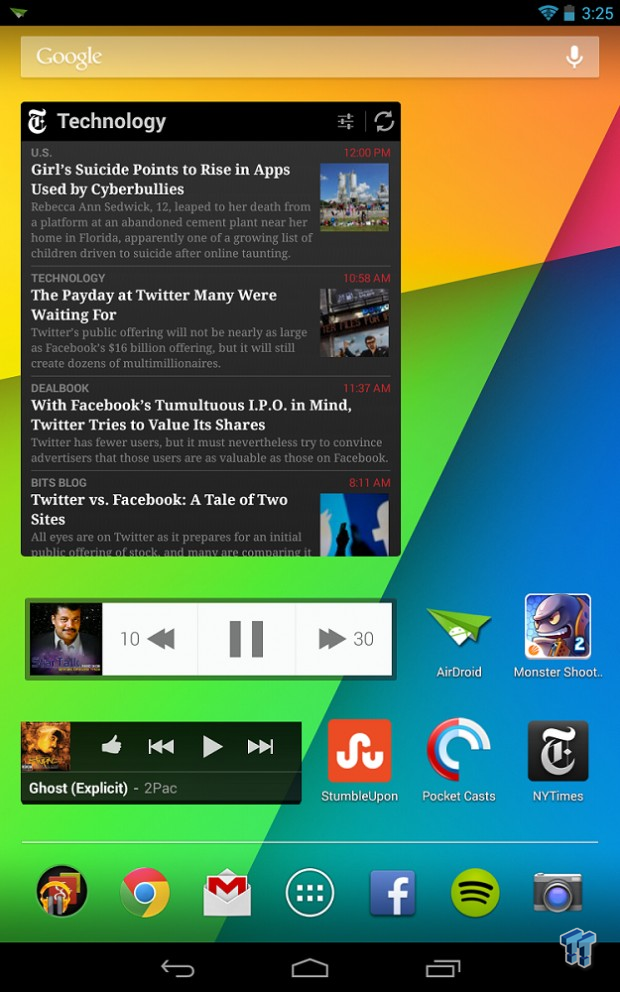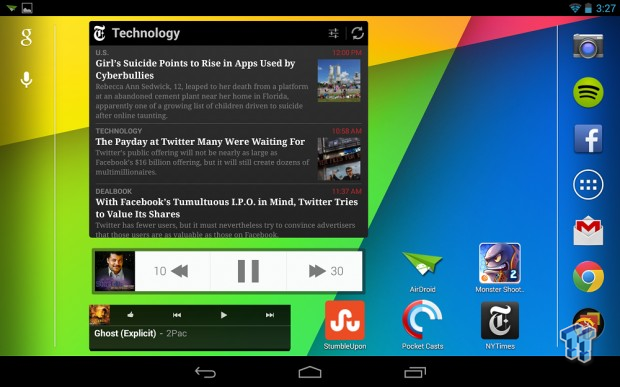 Android handles the extra pixels perfectly, which gives you much more desktop real estate. I'm a regular user of Chrome, which only shows web pages at 960x600, but virtually all other content pushes out to the Nexus 7's display at the full 1920x1200 pixels.
It truly needs to be seen in order to be believed, but it is the best panel I've seen thus far on a tablet. ASUS and Google truly have outdone themselves with the panel on the refreshed Nexus 7. The outdoor visibility is a huge win, and they didn't even need to push 1920x1200, but they did.
For the $229 entry price, they could've given us a lower resolution, and it would still be a great buy. But $229 with a 1920x1200-pixel display that just so happens to be absolutely gorgeous? Many thanks, ASUS and Google.
Moving onto the speakers on the refreshed Nexus 7, which have been seriously revamped. The 2012 Nexus 7 didn't feature great speakers, so it looks like ASUS and Google went to extreme lengths to reverse this issue. The speakers on the Nexus 7 2013 model are great, absolutely great. The sound can nearly fill a small room, thanks to its dual speaker system, which mimics 5.1 channels in a way. You don't get 'surround sound', but you get enough sound to enjoy it from a few feet away.
I found myself using the speakers on the Nexus 7 more and more, versus never using the speaker on my Nexus 4, or the 2012 Nexus 7. If you want great speakers on a cheap tablet, then this could be the one for you.
Features
The Nexus 7 has the usual features of Android, as it's a stock Android device. There's no special user interface splashed on top, which is just the way I like it. It's mostly the same as our look at the Nexus 4 all those months ago now, but we'll still take you through some of the features of the 2013 Nexus 7.
One of the biggest features is that it supports Analogix Semiconductor's SlimPort to HDMI dongle, which we absolutely love. It works absolutely perfectly with the Nexus 7 and its Full HD display, which you can see in a video below.
Being able to use a Full HD-capable tablet on a Full HD TV or display is just great, and it really shows how great Analogix's technology is, as it's capable to do this from a simple, single and tiny cable.
Google Now has received some upgraded superpowers, where it can now pick up car rentals and concert tickets, as well as a reminder feature, which I actually found quite useful. I was able to say "Google Now... remind me..." and then say something like "buy some more milk at 11am" and it would set the reminder, and then remind me at 11am that I needed to pick up milk.
What makes this experience better, is using both an Android-based smartphone and tablet. I was able to set reminders from my bed on the Nexus 7, which moved into the cloud, and onto my Google account. I would forget about some of these reminders, but my Nexus 4 smartphone would go off in the morning, or whatever time I set the reminder for, reminding me of the thing I had to do.
Google Now is one of the most powerful and versatile features of Android right now, and I've said it before and I'll say it again - it's one of Google's best services.
Performance & Camera Tests
The performance on the Nexus 7 is unrivaled. The Qualcomm Snapdragon S4 Pro SoC is blazingly fast, and mixed with the included 2GB of RAM, and 1920x1200-pixel display, it's one of the best-specced tablets on the market, with one of the lowest price tags too.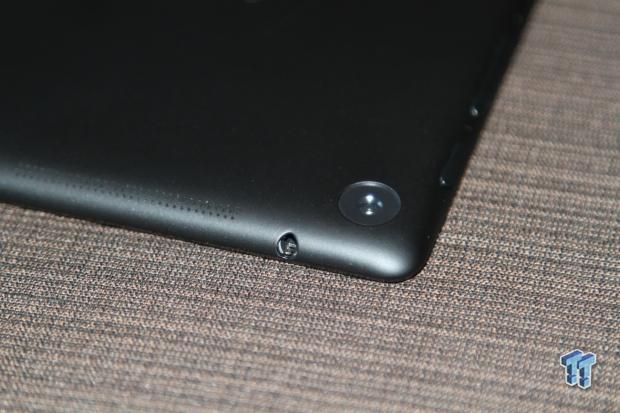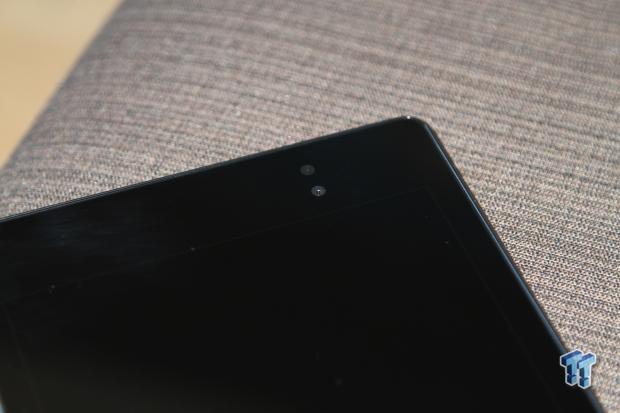 I noticed that moving the Nexus 7 into landscape mode felt significantly snappier than any other Android device I've used, and most importantly, the 2012 Nexus 7. The 2012 Nexus 7 feels like some ancient old piece of technology when compared to its refreshed younger brother.
Some of the performance of the Nexus 7 can be seen above with the SlimPort video, which is beautifully slick, and great for showing off your videos or photos to your friends or family on your big-screen TV.
Let's move onto some images from the camera. Here are some examples from the 5-megapixel rear-facing camera: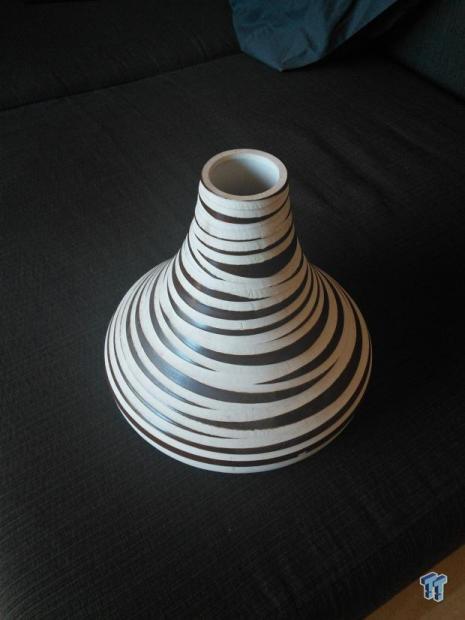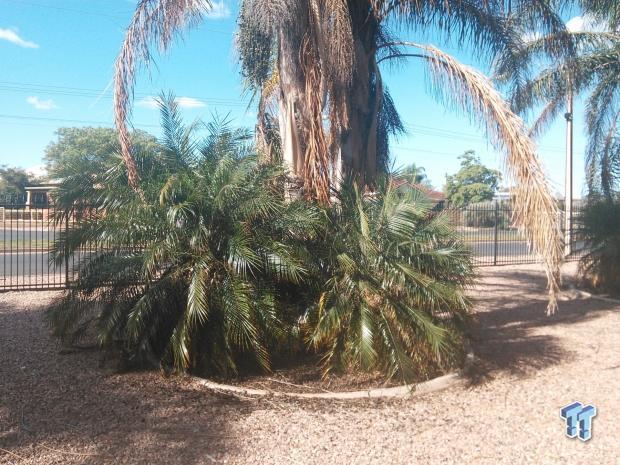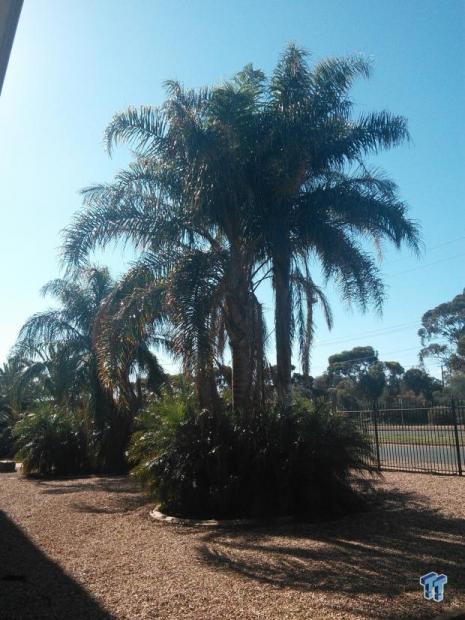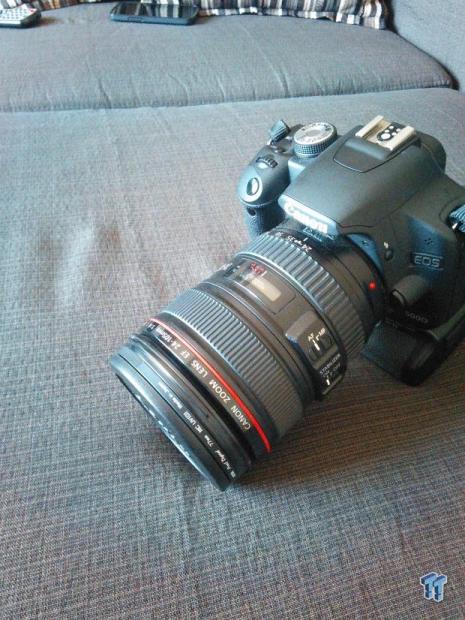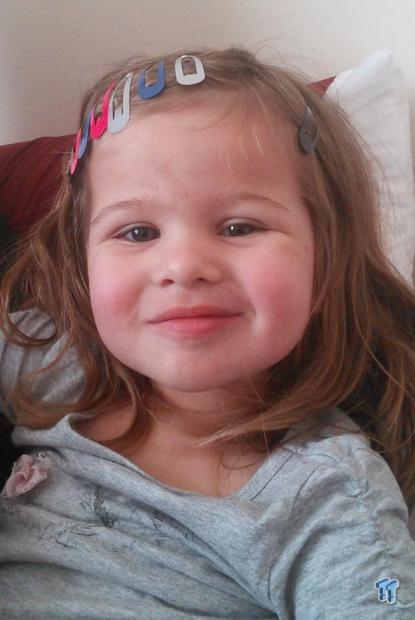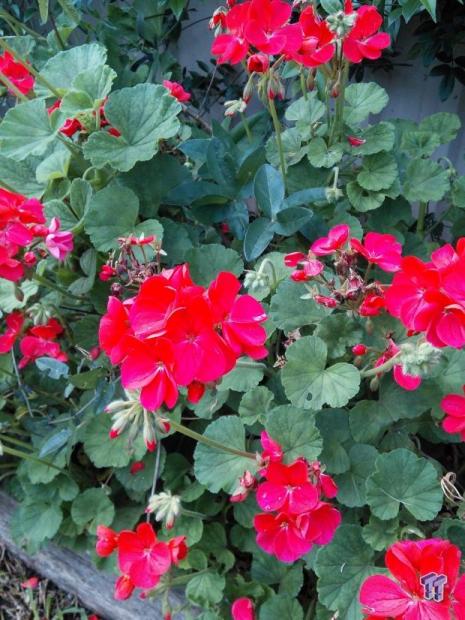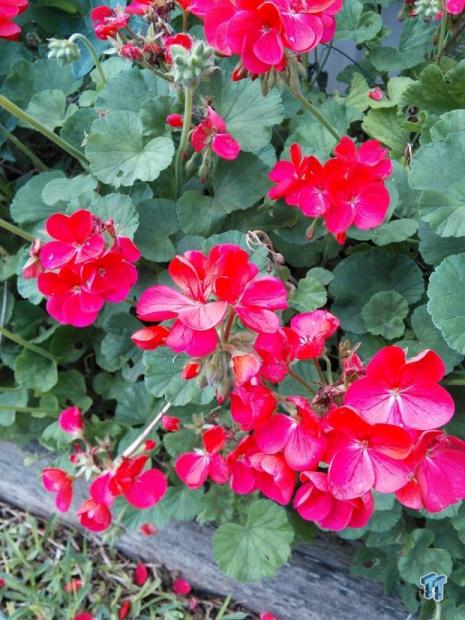 And shots from the 1.2-megapixel front-facing camera: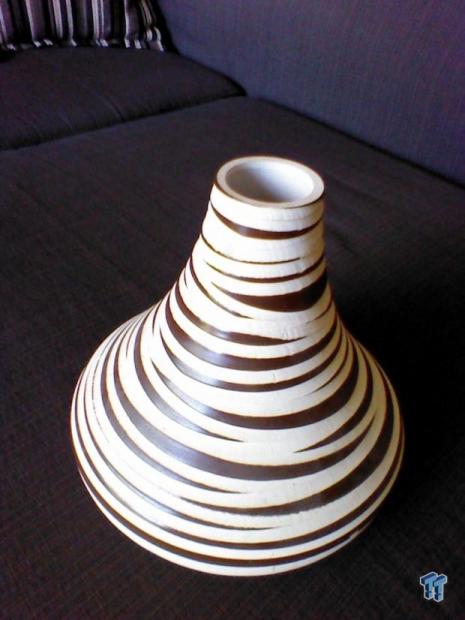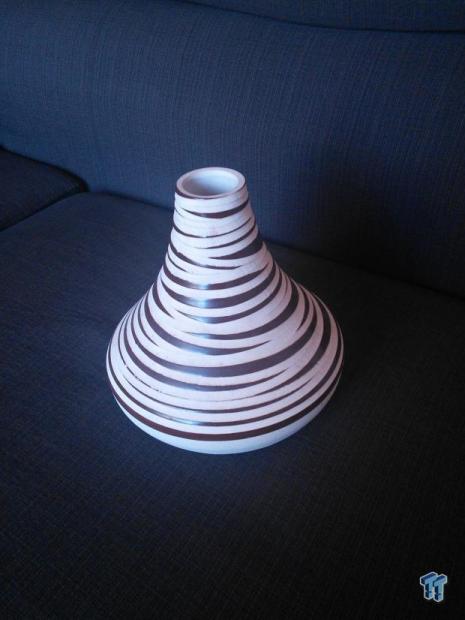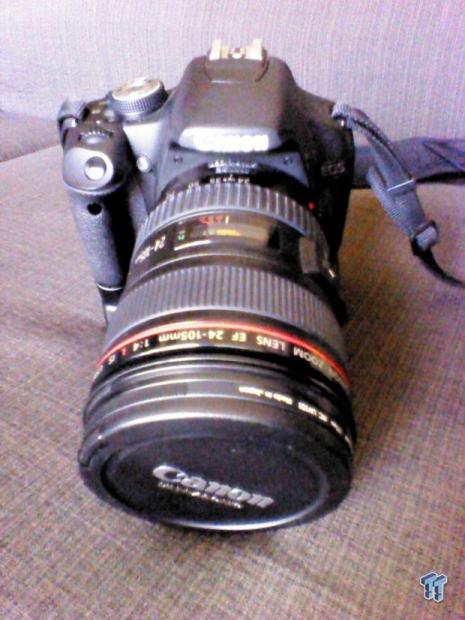 And now for some video samples:
Now let's get into some of those benchmark graphs!
Benchmarks
This is something I really have a hard time doing: benchmarks on mobile devices. I'm going to continue them, but I really don't like the idea of "comparing" "results" against mobile devices, as it does not at all represent real-world performance, at all. But, we'll provide them anyway.
When testing our Nexus 7, and any device going into the future, we put them into Airplane mode, then reboot them and run the benchmarks fresh. Between each benchmark, we reboot the device to flush it clean and run the next benchmark, and so on.
First up, we'll dive into some Basemark X results.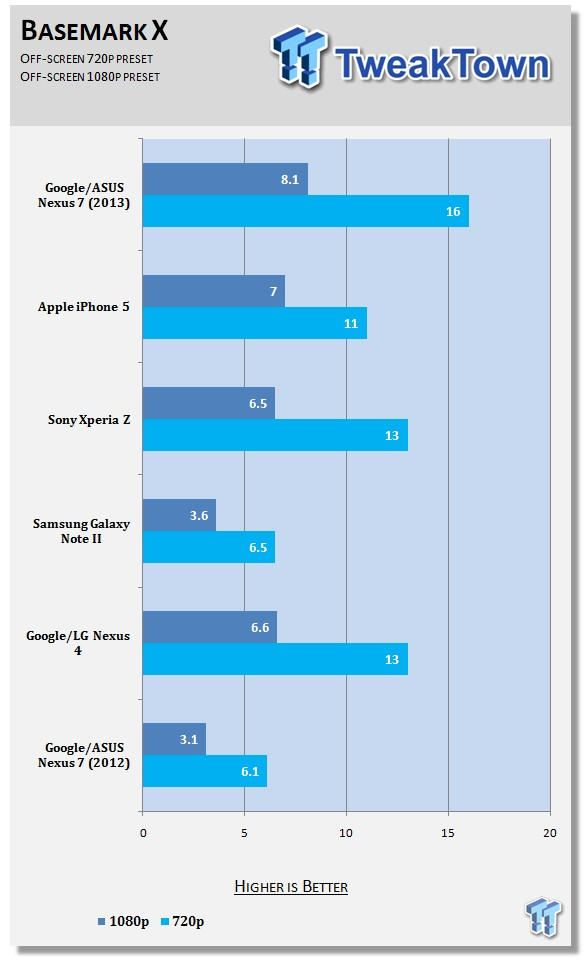 The refreshed Nexus 7's Snapdragon S4 Pro SoC holds up quite well in Basemark X, where it manages to jump out in the lead by a fair margin at 720p, but not so much at 1080p.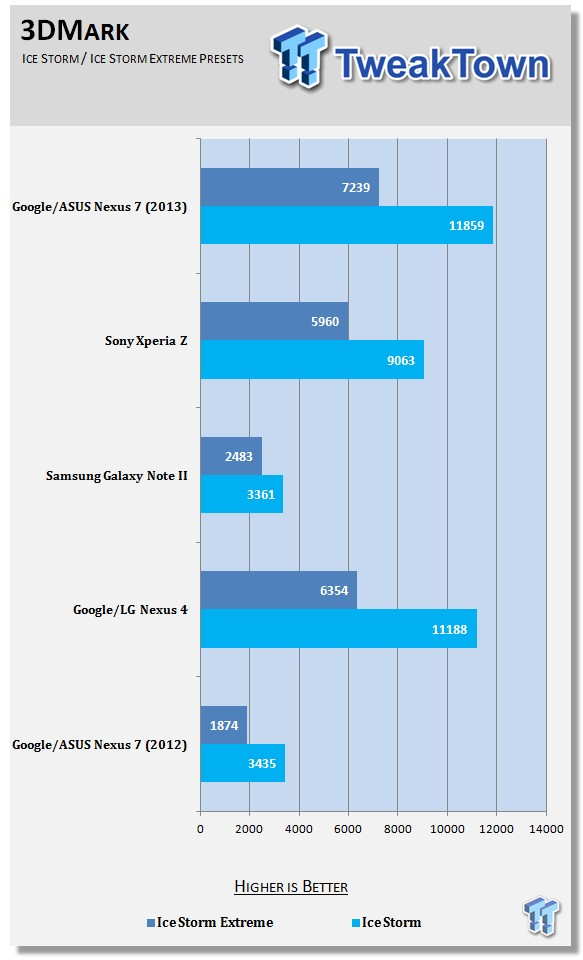 In 3DMark for Android, we find the Nexus 7 (2013) model to again jump out into the lead, but not by that much ahead of the Nexus 4 smartphone. In the Ice Storm benchmark, it scores 11,859 compared to the Nexus 4's score of 11,188. It completely dominates its predecessor tablet, which scored just 3,435.
When we move into Ice Storm Extreme, we find the Nexus 7 (2013) model scoring 7,239, while the closest device in our benchmark line up being the Nexus 4, which scored 6,354. The original Nexus 7 (2012) model scored just 1,874 in Ice Storm Extreme.
We've changed up our GLBenchmark tests, as Kishonti Informatics has released GLBenchmark 2.7, the latest in its benchmarking software. First up, we have the GFXBench 2.7 T-Rex HD Offscreen benchmark.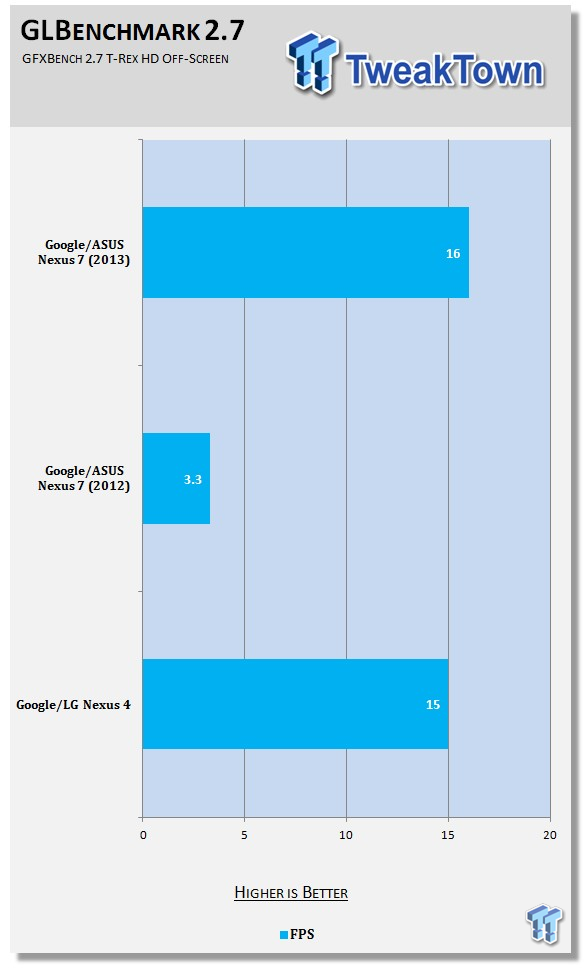 This chart will fill up as we continue to get devices into the labs, with the next review on the chopping block being the Galaxy S4 from Samsung, which should be an interesting review. For now, we have the Nexus 7 (2012) model seeing 15 FPS in the T-Rex Offscreen benchmark, while the newer 2013 model is 1 FPS better at 16 FPS.
Next up we have the Fill Rate Offscreen, again at 1080p.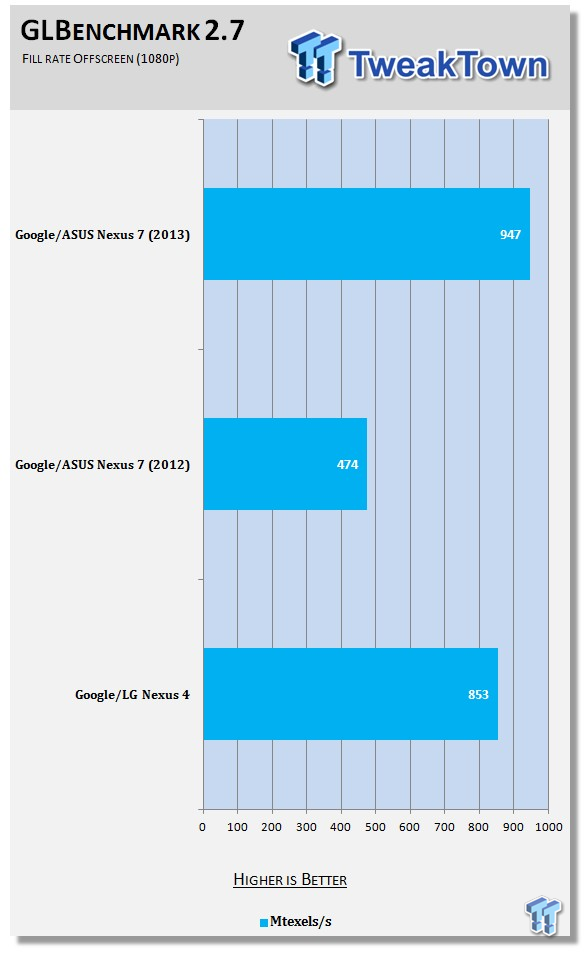 Here's where things get a little interesting, as the Nexus 7 (2013) model pumps out an impressive 947 Mtexels/s, while its predecessor pushes 853 Mtexels/s. The Nexus 4? Just 474 Mtexels/s.
Second to last, we have Quadrant 2.1.1 Pro with the Full Benchmark Total Score.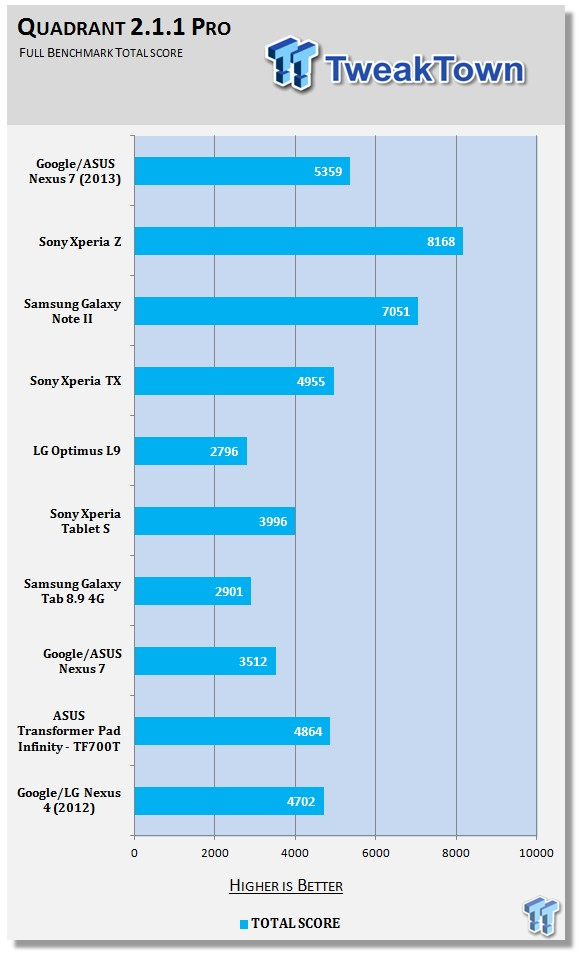 Here's one test where the Nexus 7 (2013) gets thumped by the Sony Xperia Z, with 5,359 and 8,168 for the Nexus 7 and Xperia Z, respectively. The Nexus 7 (2012) model scored 3,512 in this test, while our Nexus 4 scored 4,702.
What's Hot, What's Not & Final Thoughts
What's Hot
The display - Beautiful. Crisp. Gorgeous. Stunning. Bright. Colorful. Precise. I can use almost every word in the dictionary to describe the display. It's a best-in-class display, and would have to rank as one of the best that my retinas have had the pleasure of eyeballing. ASUS did something quite incredible cramming in a 1920x1200-pixel IPS display into the 2013 Nexus 7.
The shape and feel - ASUS and Google worked together to provide a tablet that is the perfect weight and size, in a form factor that is killing the larger slates on the market. The refreshed 2013 Nexus 7 is a joy to hold, fitting in one hand without a problem. The rubberized back is gone, which in my opinion, was a good move.
Powerful hardware - This is an understatement, as I would've been impressed with just the high-resolution display, but when it's mixed with such a great performing SoC, this is a match made in heaven. Sure, it doesn't win all benchmarks, but that's not the most important part of a tablet now, is it?
Google services - Still unbeatable to this day, even with Apple being Google's biggest competitor. Microsoft has the tools, money and manpower behind it to compete, but this would take 5-10 years to get to the point Google is at now. Where would Google be in 5-10 years with hardware like Glass coming out in 6-12 months? I'll leave you with those thoughts...
The pure Android experience - Another win for ASUS and Google here. We have no pesky, annoying bloat UI here - just the pure, beautiful, slick and fast Android UI.
It's priced super competitively - One thing that the Nexus 7's main competitor can't do is match its 7-inch slate at this unbeatable price. Apple's iPad mini is still priced at around $420, which is not just a slight increase in price over the 2013 Nexus 7's pricing of just $229, but close to double the price. Apple simply cannot compete, and to rub things in a little, the iPad mini's display is just 1024x768 - quite pathetic, really.
What's Not
The camera - ASUS provided a rear-facing camera this time, compared to no rear-facing camera on the 2012 Nexus 7. But unfortunately, it's not good enough. It does the job, but it could definitely do with improving. Sure, we can't ask for much at $229, but the camera part itself doesn't cost much, maybe a $249 or $269 price point would've been better with an 8-megapixel higher-end rear-facing snapper.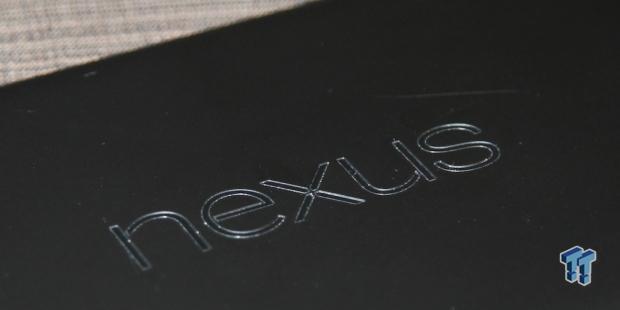 It scratches easily - Getting to the business end of things on my review, I took some last-minute photos of the 2013 Nexus 7, and noticed that I had a hairline scratch on the rear of the device. This is really disappointing as I treat my tech like gold.
No expandable storage - This is something I don't think we'll see on the Nexus devices anytime soon, but if Google really wanted to kick Apple and its other various competitors in the guts more, they could ramp things up a little and include microSD expandability. Google doesn't do this as it would cannibalize its 32GB model, which makes sense to them as a business, but not to you and I as consumers.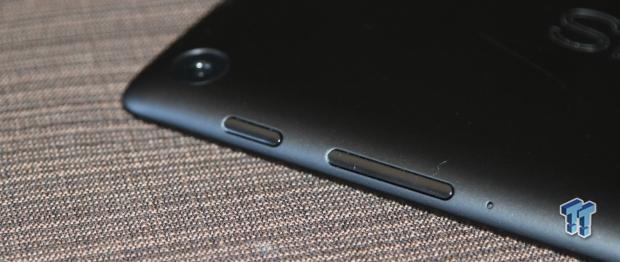 Power and volume rocker placement - This is a really small issue, but it's something I didn't like - ASUS placed the power button and volume rocker on the right side of the device. I would have preferred these buttons on the left side of the device.
Final Thoughts
I could sum this Final Thoughts up in just a couple of words: the refreshed Nexus 7 is the best Android tablet on the market. Somehow, Google and ASUS made the best tablet, better. It has improved internals, an absolutely gorgeous 1920x1200-pixel display, wireless charging support, SlimPort support, and oh-so-much more.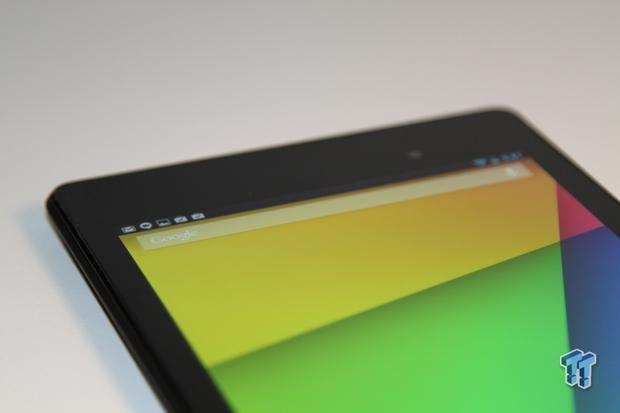 It's incredibly light, looks great, feels great, and performs admirably. If you're a Google user, of which I am, you're going to fall in love with the Nexus 7. It has completely replaced my 2012 Nexus 7, something I have no idea what I'm going to do with now.
I have used the iPad mini for a few hours, and the refreshed Nexus 7 absolutely crushes it. The iPad mini has such a poor display, where the refreshed Nexus 7 stands high and proud with its high-res display. Apple has its work cut out for them, as they're going to have to not only trump the Nexus 7 in terms of specs, but it's going to have to meet Google at a very low price point.
If you're in the market for a new slate and haven't picked anything up yet, the Nexus 7 is for you. If you have the old Nexus 7 and are itching for an upgrade, the same advice applies. If you're an iOS user and have the full-sized iPad, but are a couple of generations behind (non-Retina models), then this is the tablet for you, unless you want to wait and see if Apple unleash a Retina iPad mini in the next couple of weeks.
The refreshed Nexus 7 is a gorgeous piece of tech, and is one of first things to truly excite me in this seemingly stale mobile world we've come to know and love.