Lenovo Yoga Book Android 2-in-1 Tablet Review
Lenovo's Yoga Book Android 2-in-1 tablet mobile device goes under the spotlight as we find a unique device that is definitely worth considering.
Published Thu, Nov 24 2016 11:19 AM CST
|
Updated Tue, Nov 3 2020 6:58 PM CST
Rating:

94%
Manufacturer: Lenovo
Introduction, Specifications, and Pricing
Over the past few years, we have seen a surge in novel permutations of what some would consider the traditional tablet. We have seen tablets get back their keyboards and notebooks transform into tablets, but these devices usually perform better in their original form. Adding a snap-on keyboard to a tablet just complicates its usage scenario, and flipping the screen of your notebook 360 degrees leaves you with an awkward keyboard on the bottom. Instead of trying to bridge the gap between the perfect tablet and perfect notebook, Lenovo's Yoga Book looks to redefine the space altogether.
The Yoga Book is the first device to have a fully digital keyboard/touchpad/Wacom digitizer where the traditional dome keyboard would go on a notebook. It allows you to seamlessly change the usage scenario of the device when and how you want. When you flip the Create Pad (digital panel) below the touchscreen, the Yoga Book becomes a real tablet, and when you flip the Create Pad out it becomes a neat little notebook.
Let's see what the Yoga Book is all about.
Specifications
The Yoga Book comes in Andriod and Windows 10 versions, but today we are focusing on the Andriod version. The Yoga Book carries an Intel Atom x5-Z8550 quad-core processor, 4GB LPDDR3 RAM, 64GB built-in storage, a microSD card slot (supports up to 128GB of extra storage), a 8500mAh battery, a 10.1" IPS LED touchscreen with a resolution of 1920x1200, an 8MP autofocus rear camera, a 2MP fixed focus front facing camera, Wireless AC, and in some regions, support for a SIM card for mobile data.
The Andriod version comes in Carbon Black, GunMetal Gray (ours), and Champagne Gold. The unit has a metal body. The screen features capacitive touch with AnyPen technology while the Create Pad offers a capacitive touch digital keyboard (Halo Keyboard) and a Wacom digitizer with EMR Pen Technology. You can write on the screen with an actual ink pen (three ink refills are included). The unit also has some built-in sensors: vibrator, G-sensor, ambient light sensor, hall sensor, GPS, and A-GPS. The Create Pad offers a keyboard with haptic and audio feedback (you can turn them off) and offers 2048 pressure levels.
Pricing
The Yoga Book with Android costs $499.99.
Physical Overview
The box is rather small and form fitting. Its simple yet elegant design reinforces the Yoga Book's aesthetic appeal. Inside the box are the individually packaged accessories.
Accessories include the AC/DC power adapter and USB cable, RealPen with three ink refills, Yoga Book Pad with 16 sheets of paper, microSD/SIM card slot key, cleaning cloth, and manuals.
The GunMetal Gray metal chassis is quite nice and sturdy. There are almost no markings except for the Lenovo brand logo. The touch surface is protected by Gorilla Glass. The CreatePad has a light matte anti-glare finish. The screen is brilliant, but glare can be an issue.
The front of the unit is bare, and the hinged section isn't as bulky or awkward as you might think. The hinge is very sturdy and will support any angle you open the book to, so you always have a stand to watch Netflix.
The left side of the device features a microUSB charging port, a slot for a microSD card (and SIM in certain models), an HDMI output, and speaker vent. The right side of the device features a power button, speaker vent, volume control, and headphone jack.
To insert a microSD card, you just need to insert the key, and a card holder pops out. In some regions, this is where you would insert your SIM card if your device is equipped with a modem.
Physical Experience
The Yoga Book does not have a well-defined lip so opening the device with a single hand can be a bit challenging. I usually have to use two hands to pry the device open. I am unsure if Lenovo designed it this way to help better protect the device from accidentally opening or if it was a purely aesthetic design choice.
The geared hinges are well designed. Lenovo's solution is many times less bulky and awkward than what Microsoft uses on the Surface Book. Lenovo's hinges allow the screen to sit flush with the CreatePad while maintaining enough resistance to open the screen at any angle. The micro gears actually turn when you open the device, and they feel very durable.
The digital keyboard has a touchpad, but there is no right/left click (there is on the Windows 10 version). I measured the keyboard, and it isn't that much smaller (maybe a few millimeters) than a full sized mechanical gaming keyboard. The keys will illuminate when the Yoga Book detects it's in keyboard mode, and you can control the level of illumination and timeout. Pressing a key will cause a slight vibration, so you know you have pressed a key, and a little click chime will sound. You can turn both those features off.
The keyboard also learns from your usage and mistakes, so as you use it, you will make fewer mistakes. I have big hands, and it caused me to make a few mistakes. I won't lie, typing on a digital keyboard doesn't feel natural, but over time I got used to it.
The CreatePad can switch into create mode by pressing the pen symbol on the touchscreen or long pressing the pen symbol on the CreatePad. Once in the pen mode, you can draw on any piece of paper with the RealPen. It is very accurate and has excellent palm rejection.
Lenovo has an included application for drawing and taking notes called NoteSaver, and it will save everything. You cannot write on just any part of the screen; you must stay within the program. The included paper pad magnetically sticks to the CreatePad, so the paper doesn't move around as you draw on it.
The front 2MP fixed-focus camera has decent image quality, enough for web applications.
The rear 8MP auto-focus camera has much better image quality; it's more on par with cell phone quality.
The Yoga Book can work just like a typical notebook with a screen and keyboard, but you can also make a tent or slanted "L" in case you want to lean back and enjoy Netflix.
Yoga Book Setup and Settings
Setup
If you have ever used an Android phone or tablet then getting used to the Yoga Book will be a breeze. Even without prior Android experience, the learning curve isn't too hard to conquer, and Lenovo offers many applications under the home menu to make things easier. The Discover YOGA BOOK application is a set of video tutorials to help you get accustomed to the device.
There are also pop-up tutorials when you open an application for the first time. The Note Saver app is the one used to capture drawings in Create Mode, and it's easy enough to follow along with the tutorial. For the more traditional users, an extensive user guide is already on the device.
There is also a File Manager in case you want to move around media. You can also attach the Yoga Book to a computer and access its files like you would a phone.
Yoga Book Settings
There are numerous settings you can change to customize the Yoga Book to meet your needs. It's very similar to how an Android phone's settings are laid out.
Battery statistics reveal what programs use the more battery over time. The unit comes with 4GB of RAM, and it will gauge performance to let you know if RAM usage is normal.
Of the 64GB of internal storage, 52GB is free to use for media and applications. There are a few special settings options, such as Halo keyboard settings. I increased the brightness of the Halo keyboard.
System Performance and Experience
There are a few benchmarks for Android, and I was able to run 3DMark to gauge graphics performance.
WebXPRT is a browser based benchmark, and as you can see, the Yoga Book is slightly faster than the Acer Chromebook R11, which I reviewed last month.
Multi-Window mode is available on some Android phones, but most of the time the screen size is too small to make the feature useful. However, with the large screen on the Yoga Book, the ability to display multiple windows on the screen simultaneously is useful. All you have to do is double tap the top bar of a window to make it smaller, but only some applications such as the ones shown above allow this feature. Most applications do not support the feature.
The speakers on the Yoga Book are quite powerful, and Dolby ATMOS aims to help enhance the audio experience. I was pleased with the speakers.
Lenovo has a few custom applications such as SHAREit and SYNCit. SHAREit allows you to send or receive files between two Lenovo products. SYNCit lets you backup your data to the cloud.
The CreatePad can be used with the Halo keyboard or in Create Mode where you can use the real ink pen to draw or take notes using Note Saver. Note Saver allows you to draw with the ink pen and you can change tip style and even color. ArtRage is another program used to draw. ArtRage makes use of the touchscreen display, and you can enable Any Pen mode so you can use a stylus to draw or paint.
There are a few included programs for productivity such as Sheets (similar to Excel) and Slides (similar to PowerPoint).
Docs (similar to Word) is also installed by default, as is Google Drive. You can also install the Android version. Overall, I found the OS simple to use, and the device responsive. While an Intel Atom processor might seem slow, it is quite formidable when used with the Android OS.
As you use the device more and more you learn shortcuts, such as double tapping the icon of a running program to minimize it.
What's Hot, What's Not & Final Thoughts
Here are key points about the Yoga Book.
What's Hot
Slim and Sturdy: The Lenovo Yoga Book is extremely well built. The hinge is very strong, and nothing about the device feels low in cost or flimsy. The metal body feels smooth to the touch, and weight has been evenly distributed so that the device feels like a book when you carry it around. The Yoga Book is less than half an inch thick, at only 0.38".
Create Pad: The Halo keyboard is a novel way to produce a hybrid notebook/tablet. The ability for the Halo keyboard to disappear and become a surface for drawing is one of the main reasons someone might want to buy the Yoga Book. Drawing or taking notes that will last forever can be very useful, especially if you are always in meetings or classes. It's also extremely impressive to show off to your friends.
Brilliant Display: The 10.1" IPS LED touchscreen is beautiful. The display has a rated color depth of 16.7 million with a color gamut of 70%. While it's resolution of 1920 x 1200 isn't best in class, it's enough to watch movies and utilize the multi-window function. I found that the 400 nit brightness of the display was enough to view it in sunlight.
Versatile: From the customized Google Android OS to the dual-function Create Pad, the Yoga Book lets you switch from entering data into a spreadsheet to drawing a picture of a flower seamlessly in seconds. If you are easily distracted, the Yoga Book might be your worst enemy, since you can also switch from work to play, without having to change devices or plug in an accessory.
Battery Life: The 8500mAh battery allows you to get through the entire day without having to recharge. Lenovo rates the battery for roughly 15 hours of general usage; I found it to be more along the lines of 9 to 12 hours depending on what you are doing. The battery also has a standby time of 70 days.
What's Not
Fingerprints and Glare: The Yoga Book's display picks up fingerprints very easily, and glare can be an issue, especially if there is a lot of sunlight. The Create Pad also picks up fingerprints, but they are less noticeable.
Re-Learning to Type: The Halo keyboard is not something you will get used to on the first day. Many of us have learned to type through tactile feedback, and while the Yoga Book vibrates and can make a clicking sound when you press a key, it's just not the same as a physical keyboard. However, over time, I found myself getting more comfortable with the keyboard, and the keyboard also learns from your mistakes to make the experience better.
Final Thoughts
Lenovo's Yoga Book is a novel and exciting device. Offering on the go productivity mixed with creativity, it's one of the coolest little devices I have seen. It's essentially a tablet with a few tricks up its sleeve, and I found it to be an adequate replacement for an Android tablet.
The Create Pad is the most interesting part of the device. There is just nothing else out where with the digital keyboard and Wacom digitizer built into the same panel. The Yoga Book is a pinnacle of what we can do right now when it comes to ultra-portable technology, and Lenovo executed the Yoga Book well.
I found the device to be quick in doing single tasks at a time, but it's not as powerful as a notebook when it comes to having many applications open and operating simultaneously. While the Yoga Book isn't a notebook replacement, it's definitely a tablet replacement and offers much more flexibility and the ability to enhance your productivity compared to a tablet.
If you are looking for a cool gift to give a tech lover this holiday season, the Yoga Book is definitely a strong candidate.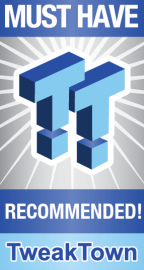 | | |
| --- | --- |
| Performance | 90% |
| Quality including Design and Build | 96% |
| General Features | 97% |
| Bundle and Packaging | 95% |
| Value for Money | 90% |
The Bottom Line: Lenovo's Yoga Book is in a league of its own, with a slim and sleek profile and Halo keyboard that doubles as a digital drawing surface, it merges fun and productivity in a an elegant fashion.
PRICING: You can find products similar to this one for sale below.

United States: Find other tech and computer products like this over at Amazon.com

United Kingdom: Find other tech and computer products like this over at Amazon.co.uk

Australia: Find other tech and computer products like this over at Amazon.com.au

Canada: Find other tech and computer products like this over at Amazon.ca

Deutschland: Finde andere Technik- und Computerprodukte wie dieses auf Amazon.de