Sony Xperia Z2 Tablet Review
Sony offers up one of the best tablets on the market with its Xperia Z2 Tablet. Follow on as Anthony tells us all about it.

Published Tue, Jun 9 2015 9:11 AM CDT
|
Updated Tue, Nov 3 2020 6:59 PM CST
Rating:

88%
Manufacturer: Sony
Introduction, Specs and Availability & Price
After nearly an entire year of using the Sony Xperia Z2 smartphone as my daily driver, I reached out to the company to see if I could secure the Z2 Tablet and review it. A few days later it arrived at my house, and ever since, it has been my tablet of choice.
I'm not the type of person to use a tablet around the house, but when I travel, it is my main accessory. I load up the slate with TV series and movies, and watch those hours tick by enthralled in the on-screen action. Being based in Australia means I travel to the US for work quite often, so having a 10.1-inch Full HD tablet with a microSD expansion slot is heaven to me.
Sony has made quite the splash in the smartphone and tablet world of late, but has recently recalled these efforts in order to push ahead in other markets where it performs stronger. I'm disappointed with the news, as it means we might not see many more smartphones or tablets from the Japanese giant in the future.
Specs
There are three different models of the Xperia Z2 Tablet, starting with the 16GB Wi-Fi only model, moving up to the 32GB Wi-Fi only model and finishing with the 4G + Wi-Fi model. All three versions of the Xperia Z2 Tablet feature the beautiful 10.1-inch TRILUMINOS display from Sony, and the rest of the goodies inside.
Depending on the market, you'll get a different processor inside. We're using the "International" version since I'm based in Australia, so we have the Qualcomm Snapdragon 801 processor, which is a 2.3GHz quad-core chip. We also have 3GB of RAM, 32GB (depending on the version you buy) of storage, 802.11 a/b/g/n/ac Wi-Fi, Bluetooth 4.0, a microSD slot, built-in stereo speakers, and more.
We also have the beautiful 10.1-inch 1920x1080 display with TRILUMINOS, which is powered by Sony's X-Reality engine for the best picture possible.
On the back, there's a 8.1-megapixel rear-facing camera using Sony's Exmor RS sensor, while around front, we have a 2.2-megapixel selfie shooter using the Exmor R sensor. Sony says you'll get around 11 hours of web browsing on the Xperia Z2 Tablet, while video playback extends this to around 13 hours. Charging up the battery will take a little under six hours.
Something that deserves its own praise is that Sony has made the Xperia Z2 Tablet fully waterproof and dustproof, which means you can use it anywhere - something we really did, in many different places, that we'll talk about later on in the review. On the software side of things, we have Android 4.4 KitKat, as well as Sony's own adjustments to the UI.
Availability & Price
You can grab the Xperia Z2 Tablet from Amazon for around $500, with the 4G LTE + Wi-Fi model with 32GB of storage currently selling for $499.99 locked to Verizon. The 16GB Wi-Fi only model, without the LTE chip and Verizon lock is $575 right now.
Key Features & Using A Waterproof Tablet
Key Features
One of the standout features of the Xperia Z2 Tablets is definitely the display, with Sony choosing not to just cram more pixels into its 10.1-inch display, but use some interesting technology to make the panel stand out from the crowd.
The 10.1-inch display on the Xperia Z2 Tablet is one of the best we've laid our eyes on, with some beautifully deep colors - something Sony attributes to its Live Color LED which adds the red and green elements into each LED. Not all of the colors just 'pop' on the Xperia Z2 Tablet display, but all of the colors in the world cannot replace the need for a display with a higher resolution.
We also have some front-facing stereo speaker which actually sounds quite good, and while they won't fill the entire room with audio, the bass behind them is actually better than normal. But it's the next feature that makes the Sony Xperia Z2 Tablet really stand out on its own: IP55/IP58 rated waterproofing and dust resistance.
Waterproof Tablets Are Great!
Most people don't need to have their tablets have waterproof abilities, but if it's included in the price - which it is - then why not? Sony has provided an IP55/IP58 rating on the Xperia Z2 Tablet, which means we have a near waterproof and dust resistant tablet here.
I have two young daughters, so for my testing I actually used the Xperia Z2 Tablet in the shower and in the bath. I was playing back the Frozen soundtrack through Spotify on the tablet, without a problem - all while it was sitting against the shower, having water sprayed up onto it.
The next test saw me dunking it into the bath before my daughters jumped in, with my eldest daughter Delilah freaking out (she's four) at the fact that I had my tablet in the water. After a few seconds of me explaining that it was waterproof, she thought it was "cool" that the tablet was waterproof. So guess what we listened to for the rest of bath time? Let it go... Let it go.
Build Quality & How It Feels
Taking a Look Around The Xperia Z2 Tablet
Now we'll take a look around the Xperia Z2 Tablet, which has a lot on offer in the way of ports, waterproof/dust resistance, and more.
Starting with the front, we have the 10.1-inch 1920x1200 display. At the top and to the left we have some Sony branding, while in the middle we have the front-facing webcam. At the bottom left and right of the tablet we have the front-facing speakers.
On the back of the tablet we have some more Sony branding in the middle, while to the top right we have the rear-facing camera and NFC just under it.
On the left, we have the power button and volume rocker. On the right, we don't have anything at all.
On top we have some thick covers that hide away the microUSB and microSD ports.
On the bottom, we have a magnetic charging port if you choose to buy the accessory. This makes the Xperia Z2 Tablet even better, as you don't have to plug anything into it to charge it - just dock it and leave it.
Continuing with the bottom of the Xperia Z2 Tablet, we have to the far left, the 3.5mm headphone/audio jack.
How It Feels - Real World Use of the Xperia Z2 Tablet
I used the Xperia Z2 Tablet on a few trips to the US, so with close to 24 hours of time in the air, the Xperia Z2 Tablet became my best friend, very fast. With the brightness at close to 90% for most of the time, and then for around 2-3 hours at 50%, I was getting 10 hours or more of battery life without a problem.
If I reduced the brightness to 50% for the entire time, I was pushing 14 hours or so out of the Xperia Z2 Tablet, which is great. I always bring a portable charger around with me, so the 24,000mAh from Limefuel became my second BFF. This provided me with a few additional charges right up to 100% on the Xperia Z2 Tablet.
Sony offers a Style Cover Stand for the Xperia Z2 Tablet, which I used the entire time I had the tablet. For one, it keeps the entire thing nice and safe from scratches and scruffs, and second it acts like a stand for it so you can have it standing on a desk, or the tray table in front of you on the plane - which is where it was used for 75% of the time in my testing.
Sony sells the Style Cover Stand on Amazon for just $24.99, and it is something that I would highly recommend. It's made of great quality, and has some great features and uses. It has screen auto wake and sleep, and goes into two modes for viewing, or typing on.
Display & Software
Display - Sony Does It Again
The display Sony has used on the Xperia Z2 Tablet is an impressive panel, but it falls short of what it could be. We're living in a world of QHD displays now, so the 10.1-inch 1920x1200 resolution doesn't feel as pixel heavy as it could be.
But, and that's a very big but, the display is still gorgeous. Sure, it's 'only' 1920x1200, but it's a damn beautiful 1200p display. The 10.1-inch 1200p display provides a pixel density of 224PPI, which isn't that high for today's standards. But the display is still gorgeous. It's super-sharp, has beautiful colors, and still pops.
Sony uses a few different methods to get there: Live Color LED technology and the Mobile Bravia Engine software that does its thing to provide a beautiful display.
Software
Sony does a great job at keeping a distance with the UI, with it not being as intrusive as Samsung's splash over Android. Check out some screenshots of Sony's UI in action on the Xperia Tablet Z2, below.
Performance, Camera, Battery Life & Benchmarks
Performance
Performance is something that Sony has always done well, with the Xperia Z2 Tablet never slowing down, ever. I have used it for quite a while now, on numerous overseas trips, in hotel rooms, and everywhere in between. No amount of use has slowed it down.
Although, performance isn't everything - as the best specifications don't always mean that you're going to get a great performing device. Sony's software is something that lends a very big hand to this as it isn't very intrusive. It doesn't suck up precious resources, either.
Playing back 1080p content on the Xperia Z2 Tablet was great, which is what I used it for mostly. 1080p movies and 720p TV episodes, where I had plenty of battery life which we'll get to in just a minute.
Does Anyone Use the Camera on a Tablet?
Most people don't, but we still snapped some photos on our Xperia Z2 Tablet to give you an idea of what to expect from the rear-facing camera is on Sony's slate. Here they are, uncompressed.
Battery Life
I flew from Australia to the United States three times with the Xperia Z2 Tablet, and each time it was my most-used companion. My smartphone is useless as the plane is in the air, but my tablet is my BFF as soon as the plane takes off.
Sony's Xperia Z2 Tablet was giving me around 10-12 hours of battery life on maximum brightness, so I tested it on my trip from Adelaide to Auckland, and then Auckland to San Francisco. There's around 18-20 hours of total flight time for these two connecting flights, so I used the Xperia Z2 Tablet at maximum brightness for most of the trip, and knocked it down to 60% for the remaining time.
I was able to get most of the way to the US on the single charge, only needing to top it up to get another 2-3 hours out of it. Total, I was surprised to get 12 hours out of it, and I could've squeezed more if I used Sony's built-in power saving technology. Screen brightness is the big killer here, so you could always tweak it to 50-60% and have an entire day out of it if you sparred it enough.
Benchmarks
Sony's slate swings pretty damn high in Basemark X, barely losing out to the Z2 smartphone and Galaxy S5 from Samsung.
3DMark performance is about what I expected, sitting up with the best in the industry.
Apple really dominates GFXBench 3.0, but the Tablet Z2 sits close to the Z2 smartphone and Galaxy S5 from Samsung.
Once again, we have the Xperia Z2 Tablet keeping up with the best, only losing out to the Galaxy S5 by 20 points, and the Z2 smartphone by 70.
In our last test, the Xperia Z2 Tablet manages to keep up with all of our flagship devices.
What's Hot, What's Not & Final Thoughts
This is a quick wrap up on the Sony's Xperia Z2 Tablet, if you didn't want to go into the multi-page review above.
What's Hot
Great Performance: The Xperia Z2 Tablet did not slow down at all for all of my testing; I could throw 1080p movies at it, play games on it, surf the Internet, watch YouTube videos or scroll through my Facebook feed. The Xperia Z2 Tablet just laughed, and took it all in its stride.
Excellent Battery Life: I was very surprised at the battery life of the Xperia Z2 Tablet, where I could almost fly from Australia to the US and enjoy a single charge while watching movies. Of course, I would always recommend carrying a portable battery just in case.
Sturdy Construction & Build Quality: Sony is known for great quality devices, with the Xperia Z2 Tablet being one of them. It feels like it is worth the money you've splashed out on it, and some.
Waterproof!: Another Sony feature: waterproof and dustproofing. You don't need to worry about accidentally spilling or dropping water on the Xperia Z2 Tablet. Sure, you might not ever do that, but at least if you do - Sony has you covered.
Expandable Storage: Expandable storage is something disappearing from Samsung's lineup, but Sony has your 128GB back with the Xperia Z2 Tablet.
What's Not
Needs QHD Resolution: The new Xperia Tablet Z4 from Sony features a big and sure-to-be beautiful 2560x1600 display, which is something this needs. But, this is an older model from Sony now.
Final Thoughts
The Xperia Tablet Z4 is out now, but we aren't going to say no to Sony to review an older device. I've had this for a few months now and I would still recommend it, and have recommended it to quite a few friends, who were in the market for a new slate.
Even though it's an older model now, it's like buying a generation ago iPad. The latest models don't make the older models any worse, as it knocks the price down. Sony still has a great slate in the Xperia Z2 Tablet, something that is worth every single dollar.
From the generous 1080p display, to the even more generous battery life, Sony has it all. Waterproofing, a great camera (just in case), a microSD card slot (go Sony!), and so much more. All of this in a device which just oozes class and quality.
Sony is slowly but surely moving away from the mobile market, and this upsets me. I'm such a big fan of the Japanese giant and their Xperia line, which continues to get better and better with each release. It disappoints me that we're seeing Sony remove itself from the mobile market so they can better serve the PlayStation business, and their camera sensor business.
The Xperia Z2 Tablet is one of the better tablets on the market, so if you're in the market for a new slate, Sony's lineup needs to be in your to-do list.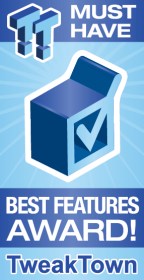 | | |
| --- | --- |
| Performance | 90% |
| Quality including Design and Build | 90% |
| General Features | 80% |
| Bundle and Packaging | 90% |
| Value for Money | 90% |
The Bottom Line: Sony's Xperia Z2 Tablet is incredibly thin and powerful, and is a great travel companion. Mix that with the waterproof feature, and you have a great contender for your money.
PRICING: You can find products similar to this one for sale below.

United States: Find other tech and computer products like this over at Amazon.com

United Kingdom: Find other tech and computer products like this over at Amazon.co.uk

Australia: Find other tech and computer products like this over at Amazon.com.au

Canada: Find other tech and computer products like this over at Amazon.ca

Deutschland: Finde andere Technik- und Computerprodukte wie dieses auf Amazon.de
We openly invite the companies who provide us with review samples / who are mentioned or discussed to express their opinion. If any company representative wishes to respond, we will publish the response here. Please contact us if you wish to respond.