ZOTAC ZBOX HD-ID11-U Nettop Quick Look and Undressing Video
Late last week UPS stopped by and dropped off a package from Hong Kong, the folks from ZOTAC to be exact. Inside the package was their brand new ZBOX nettop that has only just started shipping.
The ZBOX is a new line of mini-PC's from ZOTAC, as they like to call them, and they are designed to fit into the low-cost computer system market segment as well as for those looking at adding rather good media playback ability to their lounge rooms from a small and quiet device.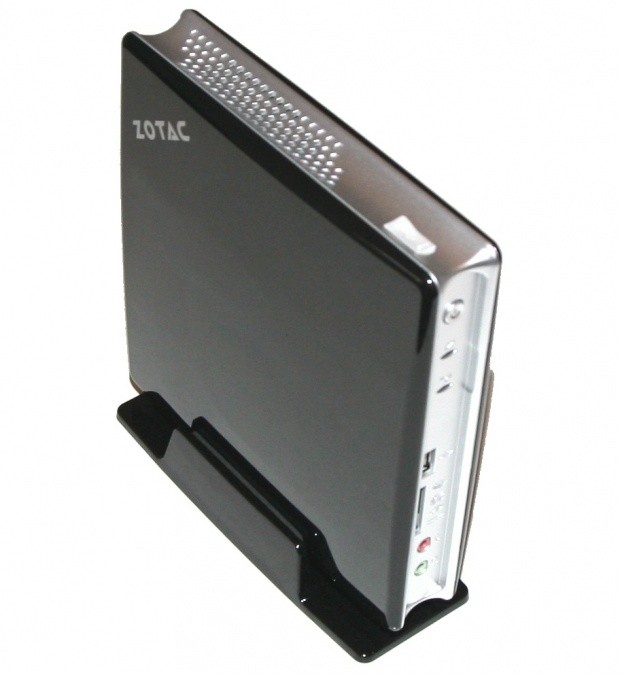 The particular ZBOX we are looking at today is the HD-ID11-U model and it sits at the top of the range from ZOTAC. It is packed full of super new parts including the Atom D510 processor, which is the first true dual-core netbook / nettop processor from Intel as well as the new Next Gen ION (aka ION2) graphics processor chipset from NVIDIA. It comes with 512MB of GDDR3 memory for graphics processing - sorry, we mistook it for the system RAM in the video!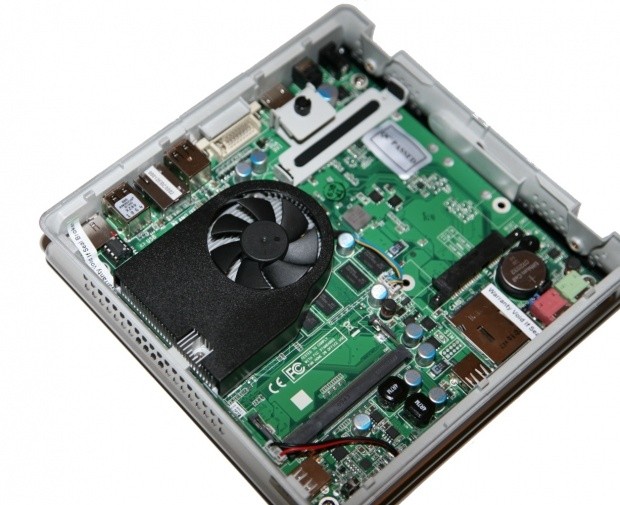 It has support for up to 4GB of memory by using a single 200-pin DDR2-800 SO-DIMM memory module. Intel is called on once again for the system chipset and installed is the new NM10 Express, which is designed specifically for netbooks and nettop systems.
We have been asked by ZOTAC not to publish any benchmarks at this stage since NVIDIA is still fine tuning some of their drivers for the system. Specifically we were told to wait for 1080p HD flash support for a couple of weeks. That means we cannot provide any performance numbers today, but we will post a full review of this ZBOX system as soon as we can.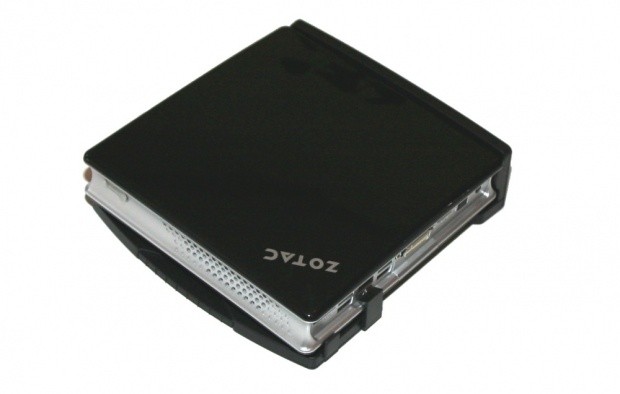 You get all the modern trimmings you would expect, but that some other system builders forget. You have 802.11n wireless, gigabit Ethernet networking, a truck load of I/O connectors and good HD audio support by way of the HDMI 1.3a connector. From what we have seen so far with our short time with the system, we like what we see and the quality and appearance is rather good, too. We are a little disappointed that there is no room to install an internal Blu-ray ROM for native playback of Blu-ray movies, but you can still get an external USB 2.0 player if you need that ability.
We hope you enjoyed this quick look, unboxing and undressing of the ZOTAC ZBOX - come back later this month for the full review!