Introduction

Smooth Creations and TweakTown have teamed up to build an awesome bang for the buck system. Smooth Creations is known for their high-end lavish systems that bring a lot of attention at trade shows and review sites, but most don't consider the company's products when they think of bang for the buck systems. The truth is that Smooth Creations has an entire product line that starts off at 1,300 USD and works all the way up to their high-end 5,000 USD Extreme machines.
TweakTown worked closely with Smooth Creations to come up with a system that you will want to put on the top of your desk, take to a LAN party and save some coin in the process. To thank us for our input on the product, Smooth Creations has made a special limited edition system that bares our name, the Smooth Creations Reaper TweakTown Edition.
The TweakTown Edition is a limited edition run of only 50 systems and is also a way for TweakTown to give back to our readers while helping promote Smooth Creations and some of our other partners that helped with this limited edition product. Western Digital, BFG Tech and Corsair played a big role in helping us keep the cost of the system down and all provided some of their very best technology that allowed Smooth Creations to hold a 2,600 USD price point for the Reaper TweakTown Edition.
The article today is a promotional article and not a review. Later this month the Reaper TweakTown Edition will be in a 5-way round up of systems that range in price from 2200 to 2600 USD. Let's have a look at the specifications and see what kind of craziness Smooth was able to configure for the low price point.
Specifications, Availability and Pricing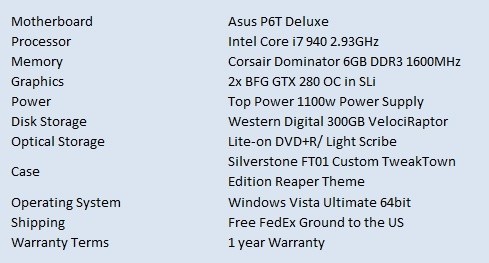 As you can see, we did our best to keep out of the flagship part numbers to reduce cost for the Reaper TweakTown Edition. By using Intel's Core i7 940 instead of the flagship 965, we were able to shave a considerable amount of cost that would be passed down to the consumer. The same is true with choosing BFG Technologies' GTX 280 OC graphics cards.
With today's demanding software and of course our reputations on the line, there are some parts in a high performance system that just simply cannot be lowered from flagship specifications. The operating system boot disk plays a big role in how a system performs and going with anything other than a Western Digital VelociRaptor would have reduced the systems feel, resulting in a less than smooth feeling while bouncing around the OS. The VelociRaptor also manages to load our games faster than just about any other drive on the market and costs considerably less than a solid state drive.
Having reviewed computer hardware for longer than I can remember, there are a few things I picked up along the way. Two components that you never want to go second rate with is memory and your systems power. Corsair has always made great memory and everything they put on the market is tested prior to shipment. The Dominator DDR3 memory is some of the best there is; a fact that is undisputed and if you are looking to build a system that will run in perfect order for years to come, the Dominator Series will allow that to happen. On the power side of things we went with an 1100 watt PSU from Top Power. Using this large PSU allows us to have a generous reserve of power available for future upgrades and gives us the peace of mind in knowing that we have a high quality unit installed that will last for a very long time.
The Smooth Creations Reaper TweakTown Edition is available now exclusively on
Smooth Creations' website
for 2600 USD and includes free FedEx Ground Shipping. This is a limited run of only 50 systems. Let's have a look at what Smooth Creations designed and also see some benchmarks!
The Smooth Creation Reaper TweakTown Edition
Smooth Creations introduced us to the TweakTown Edition Reaper by sending over a video they produced.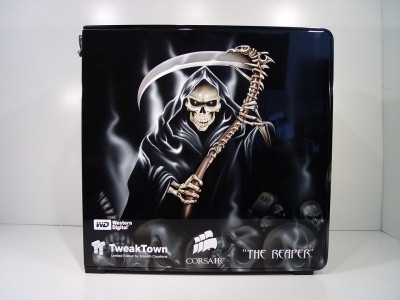 All of Smooth Creations systems are hand painted with high quality automotive paint that allows the case to stand out of the crowd. Here we see that the Reaper is no exception and the guys at Smooth Creations have really done a good job of getting us a unique paint scheme.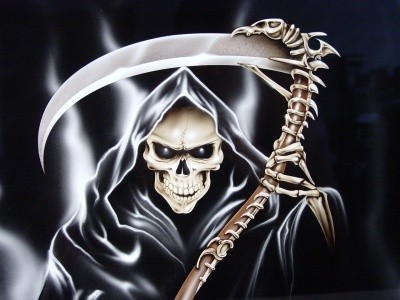 The devil is in the details, but in this case it is the Reaper which is all about detail. Take a look at the enlarged image to see the kind of work that Smooth Creations is putting out. Every time I look at the system, something new comes to light and I am impressed just that much more.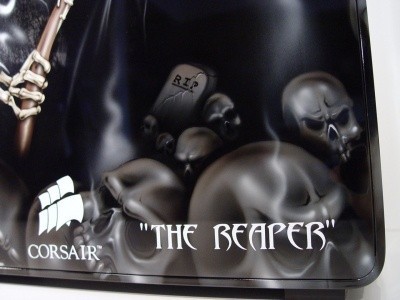 The art doesn't stop with the main focus point of the case; subtle details can be found all over the case.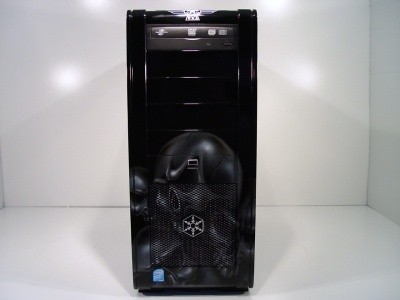 The front of the case also carries the theme over.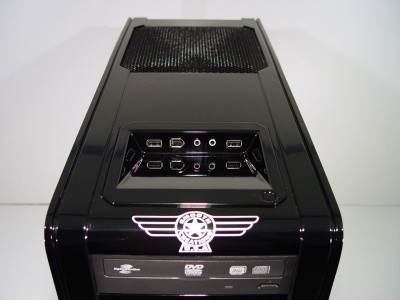 On top we find all of the external access connections that allow quick access to USB, audio and FireWire.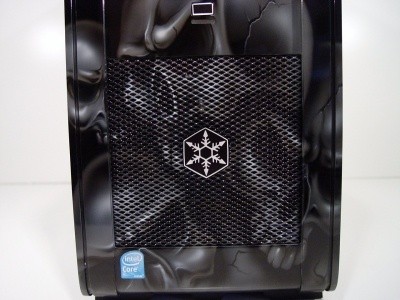 The SilverStone case gives us a large amount of good clean air.
The other side of the case was treated to Smooth Creations finest work to date as well.
A Deeper Look
The SilverStone FT01 is a great case for building a system like this. The volume of air that is passed through the system allows for the use of the stock CPU cooler and the sound deadening material found on the panels reduces case acoustics.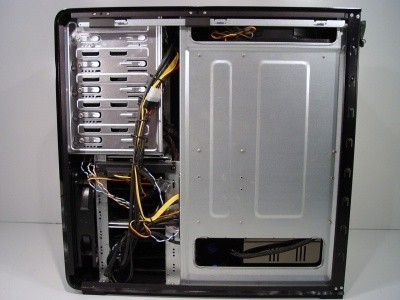 Here we see that all of the wires are tied up and out of the way.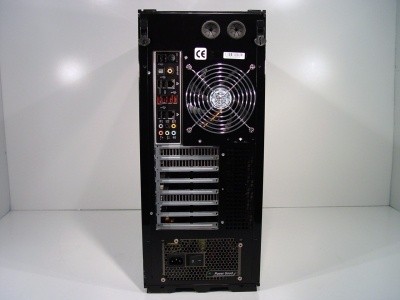 The Reaper leaves a lot of room for expansion after the graphics cards are installed.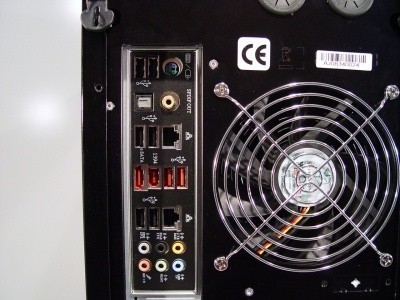 The Asus P6T Deluxe is a premium board that gives us just about everything we want right out of the box.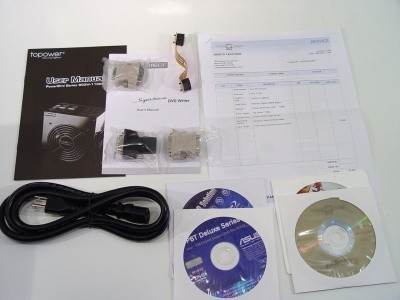 As always, Smooth Creations provides the accessories that accompany the components used in the system and even sends out a few surprises. Far Cry 2 was included in our sample. Let's see how she performs!
Benchmarks - Synthetic
FutureMark Vantage Suite
The Reaper puts up some hella good numbers in FutureMark's Vantage Suite. Here we see the results of the tests for 3DMark and PCMark Vantage.
HD Tune Pro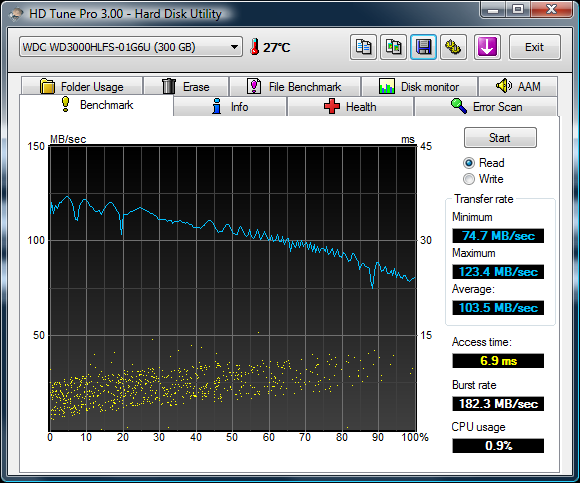 The Western Digital VelociRaptor did what it is supposed to do and keeps data flowing through the system at high speeds.
EVEREST Cache and Memory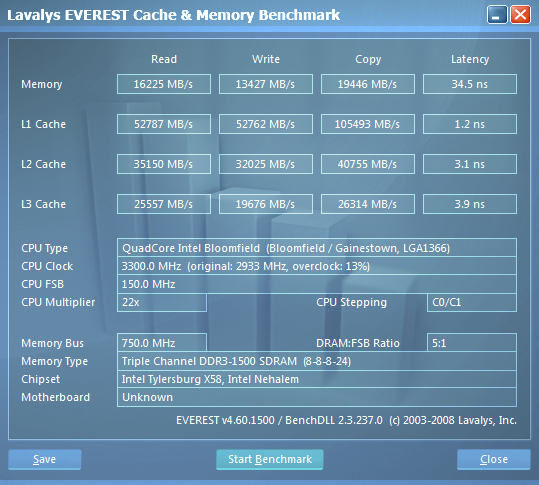 The Intel Core i7 940 teamed with the Corsair Dominator finally allow Intel to take the cache and memory crown for bandwidth. Here we see the combination putting up very high scores with rock solid system stability.
Benchmarks - Real World
Far Cry 2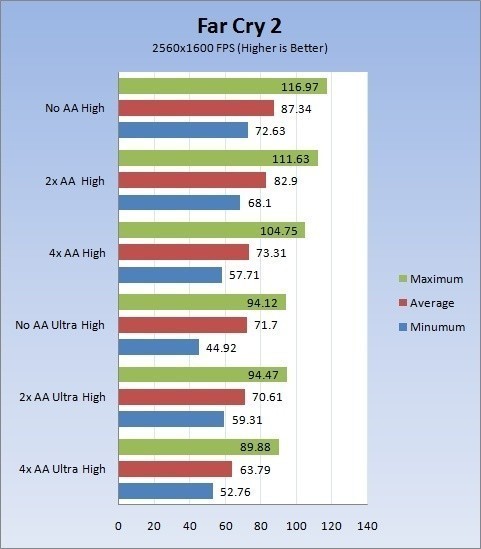 Far Cry 2 is supposed to be a beast of a benchmark, but here we see the Reaper put it to bed at the highest resolutions available to the consumer market. Even with everything turned up to Ultra High settings and 4x AA, the Reaper is able to provide us with playable frame rates.
Crysis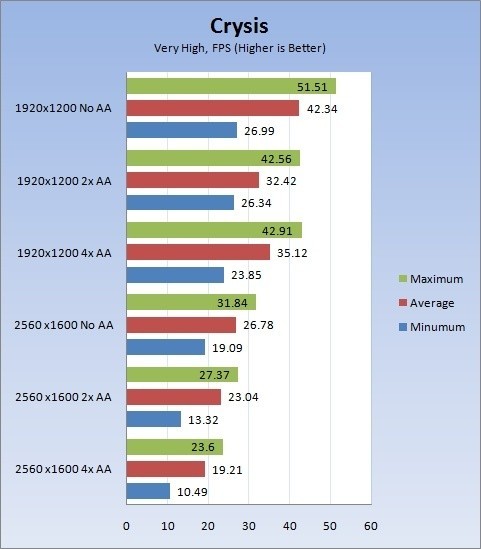 Crysis has always been an oddball compared to other games released to date. Crytek was able to make a game that is so demanding at Ultra High settings that only the best of the best will do. Here we see the Reaper give us playable frame rates right around 1920x1200 without AA enabled.
World in Conflict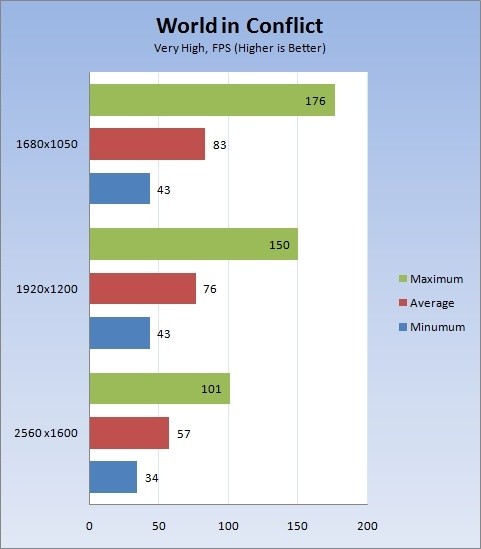 WIC plays very well on the Reaper as well. Here we see a return of playable frame rates at 2560x1600.
Final Thoughts
As you can imagine, it would be difficult for us to review the Smooth Creations Reaper TweakTown Edition without getting into the shadows of unethical behavior. Other sites will be reviewing the product in the coming weeks and we will allow them to give you their unbiased opinion. We are going to use the Smooth Creations Reaper TweakTown Edition as our base system in which to compare all others to performance wise in our full system reviews. This includes our upcoming five way system round up later this month!
As it sits, the Smooth Creations Reaper sits high on the bang for the buck enthusiast and comes in a limited edition livery that in my opinion is some of Smooth Creations best work to date. At 2600 USD you can't buy the components themselves and build a system like it for the money and that is not even including the limited edition paint work.
You can get your TweakTown Edition Reaper today at
Smooth Creations' website
. Only 50 will be built, I have mine here and was told that four others have already been sold before this article even hit the site, so that leaves 45 units left. Get yours today.