Mario + Rabbids Kingdom Battle Review
Ubisoft crafts a whimsical, fun, and challenging strategy for the Nintendo Switch. Here's our verdict.

Published
6 minute read time
TweakTown's Rating: 84%
The Bottom Line
Mario + Rabbids Kingdom Battle is a great entry point for strategy games, and has a ton of layered depth to keep seasoned tacticians engaged for days on end.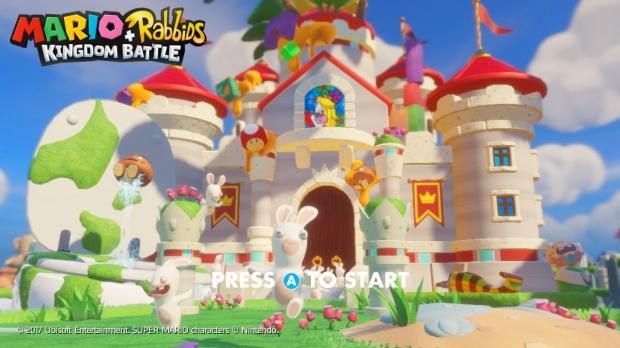 Publisher: Ubisoft
Developer: Ubisoft
Platform: Nintendo Switch
Release Date: August 29, 2017
Genre: Tactical Strategy, RPG
MSRP: $59.99
Mario + Rabbids Kingdom Battle is a delightful game, and it may actually be the most accessible tactical strategy title out there. While the game looks absolutely charming with its bright colors and adorable style, don't let it fool you: there's a surprising layer of depth to its strategy hook. Ubisoft has made a compelling strategy game here, complete with RPG content--skills, upgrades, weapons and more--that compliments gameplay quite well, but most importantly this experience is tailored to beginners and tacticians alike.
That's the real beauty of this game. Ubisoft has found a way to expertly blend the whimsical fantasy world of Mario with its own Rayman universe in a believable way, one that doesn't distract from either but naturally compliments both worlds, which serve as a wrapper for a delicious tactical strategy experience.
The in-game world is full of wonder, color, and so many different sights that keep things fresh. Ubisoft has masterfully captured the Mushroom Kingdom's fanciful flair in this game, and the Rabbids crossover accentuates the instantly recognizable Nintendo world with a splash of goofiness. It's a great eye-catching style that ultimately makes for a pleasant--and humorous--feast for the eyes that will also tickle your funny bone.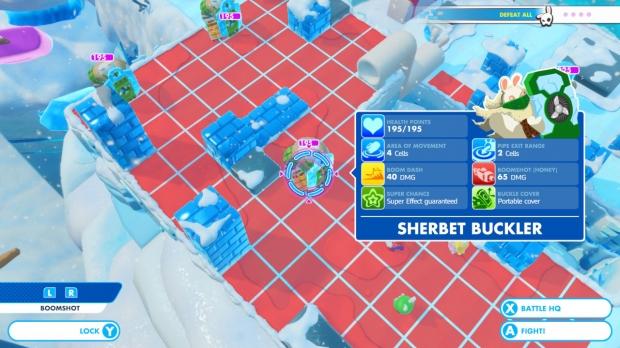 The knitty-gritty: a tactician's delight
Mario + Rabbids Kingdom Battle isn't a platformer--far from it--and sees Mario and his troupe of instantly recognizable friends entering a new dimension of gameplay that's been previously unexplored outside of Super Mario RPG.
While the game does have light 3D exploration, it's on-rails to specific paths instead of free range. This linear style accentuates the game and keeps it simple, which is a great reprieve for the heavy-thinking fights.
Ubisoft took a big risk going with a strategy-based mechanic, but it pays off big time and serves as an excellent entry point to the genre. The game is constantly engaging players in a number of key ways and always keeps them thinking, planning, plotting and training to be a strategy master.
I found myself pleasantly surprised with the amount of depth this game offers. Progression is masterfully paced to ease new players into the genre, making the probably the most accessible strategy game I've ever seen, but slowly and steadily ramps up the difficulty to consistently test players' mettle.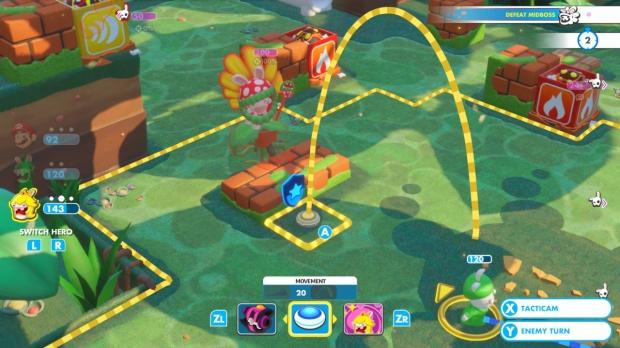 Veterans of Final Fantasy Tactics will recognize Mario + Rabbids Kingdom Battle's cell-based combat scheme. Players battle a field of enemies with a team of three characters at a time, using their wit to conquer various combat scenarios. Players move around the grid and strategically use cover and other special blocks on the battlefield, and can even "team jump" by moving to a space occupied by another squadmate.
You'll get a pool of six characters in total--Mario, Luigi, Peach, and Yoshi along with their Rabbid counterparts. The Rabbids are fantastic--I love Rabbid Peach, and Rabbid Luigi--and have their own unique abilities and roles, along with the Mario squad.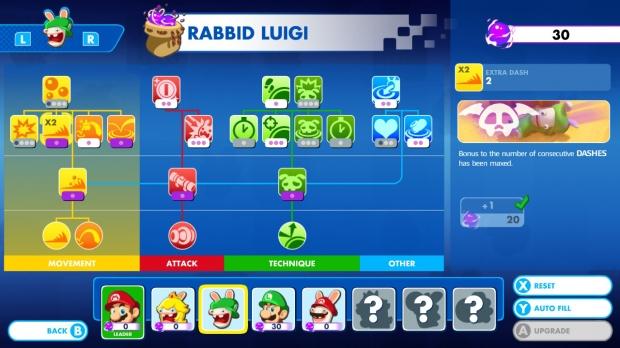 Ubisoft keeps things very interesting by assigning archtype roles for each character that can be customized with a skill tree. For example, Rabbid Peach can heal squadmates and roll out a shield to protect herself, whereas Mario's devastating superjump is great for offense as it dishes out huge damage to enemies.
There's even an Easy Mode for younger players who are brand new to the strategy genre, making it even more accessible than it already is.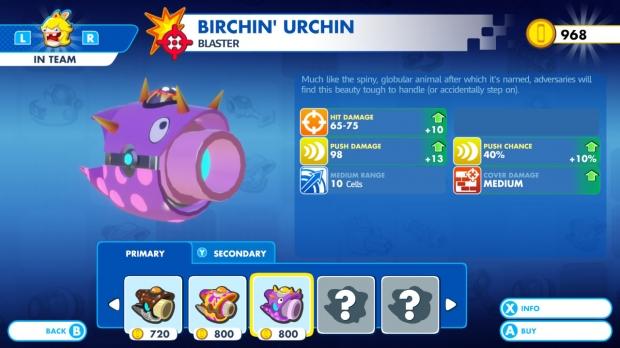 Apart from skills, the other major half of battle lies with weapons. After each battle you'll get a cache of coins to spend on weapons that can--and will--sway the outcome of any battle.
How you select the weapons and plot out synergies is quite nuanced, and adds another layer of depth to the game--for example, you can use Rabbid Peach's remote-controlled secondary bomb weapon as a tool to reach far away enemies, or draw the fire of enemy "stare" abilities, which shoot anything that moves in their line of sight, and then use Rabbid Luigi's rocket launcher to smash grouped enemies damaged by the sentry and deal huge damage.
Each weapon has their own specific stats, including Super Effects that deal extra damage and trigger special status effects. These effects include Honey, which sticks enemies to the ground and prevents them from moving for a turn (great for Smashers!); Stone, which turns an enemy to stone and prevents movement, attack, and special abilities; Ink, which blinds enemies from attacking with a weapon; and Vamp, one of the most useful abilities, which effectively adds all damage to a foe to the character's life total.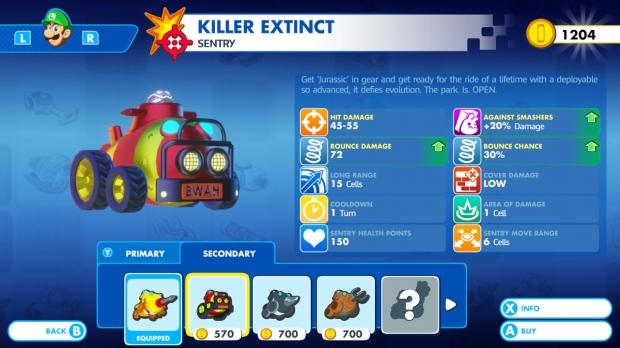 One of the coolest features the game has to offer is how it gives players so many options to dish out serious damage. Each character can deal damage simply by "Dashing" into foes while moving, and then do a team jump to clear the distance, hide behind cover, and snipe an enemy from behind. This kind of stacked and layered planning is essential to success.
The mechanics, features, skills and weapon abilities are all explained properly and aren't too confusing or varied. That's what attracted me to the game and kept me playing. I typically find strategy games way too complicated, but Ubisoft has found that perfect mix of depth and ease-of-use that makes it all the more accessible to all gamers--not just tacticians.
I've found success in this game relies on pacing and properly equipping your team with the right weaponry and skills. Each battle is different so players will need to swap out their weapons and properly prepare for specific enemies like Smashers--who can dish out serious damage--and Bucklers, who has a giant shield that blocks all frontal attacks.
Then, of course, there are the bosses...and these can be both entertaining and fun and massively difficult excursions that push you to your limit.
Before every battle players have a chance to prepare for the battle by checking all enemy positions, stats, and attack range, as well as swap out weapons and characters. Some characters are more suited to tackle certain enemies, so it's also important to swap out your squad appropriately.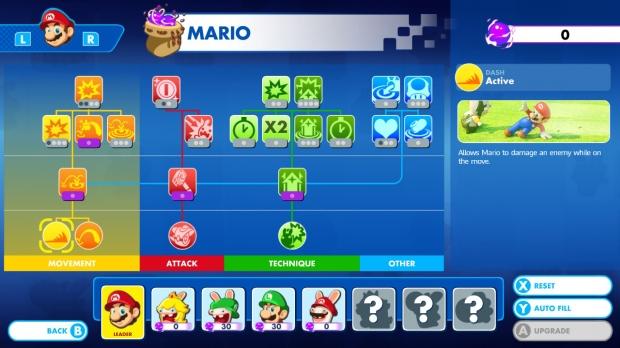 Always--and I repeat always--check the playing field before you start the battle. Don't let any enemy sneak up on you--just one mistake can lead to defeat.
Should you utterly mess up and fail, or jump to a wrong block thanks to the sometimes-wonky camera angles, you can always restart the battle at any time. This is massively helpful and gives you the opportunity to experiment and see what works and what doesn't.
Sadly, Mario is always the leader in the party, so you only get two swappable characters. I found this to be very disappointing...but it makes sense--it is a Mario game, after all. But I wanted to use a party of just Rabbids because of their power, utility, and synergy...but that's just not in the cards.
The great thing about this game is its sheer freedom. I was quite surprised I was given so much freedom to equip, build, and trade out my squad that it added yet another layer to the strategic value the game offers.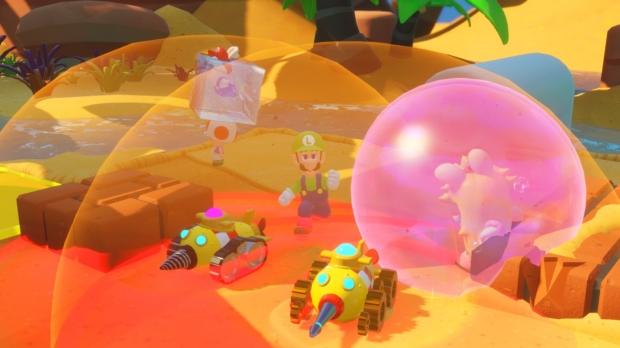 Before the Fall rush, should you buy it or wait for a sale?
As a Nintendo Switch owner, should you buy Mario + Rabbids Kingdom Battle? The answer depends on a few things.
I repeat, this is not a traditional Mario game. There are 3D exploration mechanics, but they're linear and aren't the selling point of this game. If you don't like strategy games, you may not like this one...but I was in the same boat before I play this title. Now I have a newfound respect for strategy games.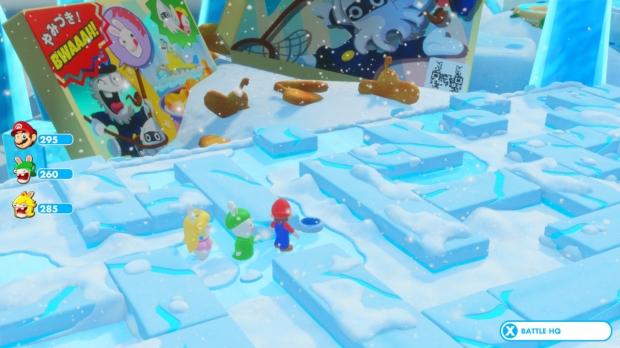 This basically means this Mario + Rabbids mashup is a fantastic entry point into the strategy genre. At $59.99 the game offers nice replayability and pacing, a genuinely fun co-op mode that allows you to play with anyone at any time while on-the-go, and hours of strategy combat that will keep you thinking on your feet.
I maintain that this game is not only the most accessible strategy game on the market, but it will likely help manifest critical thinking skills in younger players. The game feels like a fun, educational experience in a way, and teaches you to prepare, pace, and strategically plot out your ideas and executive them properly.
As a Nintendo Switch owner, I believe that Mario + Rabbids Kingdom Battle offers something for everyone, and I believe it's a solid buy for most--if not all--Switch owners.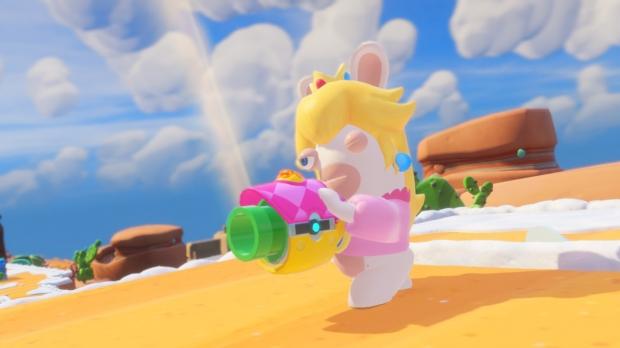 Wrap-Up
In conclusion, Mario + Rabbids Kingdom Battle is a fantastic game full of whimsy, splendor, and challenging tactical strategy. This game may not have something for everyone, but it perfectly marries key elements, styles, and visuals to create a truly unique Mario experience.
The Rabbids, in my experience, are fantastic little additions to the game that adequately blend with Nintendo's iconic universe. They're cute, goofy, funny, and add a ton of personality to the game--but most importantly, they don't take away from Mario and his ilk.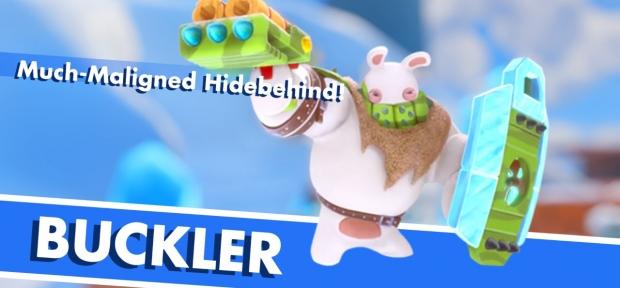 This particular adventure can offer hours upon hours of gameplay depending on how players consume its content, and I advise playing it once or twice a day and not beating it too fast. While the game does have a nice replayable co-op mode, the story mode is finite, and once finished players may find little incentive to keep playing outside of the strategy hook.
But the strategy hook is quite strong, and to me, that's enough to keep playing this for weeks to come.
Ubisoft has created a unique adventure that highlights the company's impressive skill at taking on risky propositions, and the sheer attention to detail and depth make this a must-have game for any Switch owners who are mildly curious about strategy games.
What's Hot
+ Fantastic, colorful and whimsical style
+ Rabbids are goofy, funny, and cute
+ Very strong depth with items, skills, and more
+ Full RPG and strategy hook
+ Accessible, easy to play but hard to master
+ Weapon effects, battlefield movement scheme, and battle system are well thought out
+ Story is humorous
+ Genuinely fun and engaging
What's Not
- Camera angles can be finicky
- Mario is always in the party
- Controls can be a bit odd at the start
| | |
| --- | --- |
| Strategic Gameplay | 90% |
| Graphics | 85% |
| Content & Modes | 75% |
| Fun Factor | 85% |
The Bottom Line: Mario + Rabbids Kingdom Battle is a great entry point for strategy games, and has a ton of layered depth to keep seasoned tacticians engaged for days on end.
PRICING: You can find products similar to this one for sale below.

United States: Find other tech and computer products like this over at Amazon.com

United Kingdom: Find other tech and computer products like this over at Amazon.co.uk

Australia: Find other tech and computer products like this over at Amazon.com.au

Canada: Find other tech and computer products like this over at Amazon.ca

Deutschland: Finde andere Technik- und Computerprodukte wie dieses auf Amazon.de
We openly invite the companies who provide us with review samples / who are mentioned or discussed to express their opinion. If any company representative wishes to respond, we will publish the response here. Please contact us if you wish to respond.