TweakTown's Rating: 98%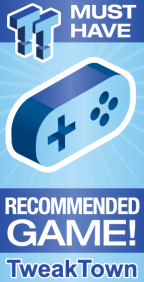 The Bottom Line
Tears of the Kingdom is one of the best games ever made. It's an enchanting experience filled with meaning, fun, and challenge.
Pros
+

Always something to do, see, explore, and create

+

Ultrahand ability is immensely fun

+

Significant amount of freedom and creativity

+

Filled with meaningful moments of exploration, joy, and discovery

+

Strong themes of change, growth, and adaptation
Cons
-

Steep learning curve

-

You're going to have to learn through lots of failure
Should you buy it?
Avoid
Consider
Shortlist
Buy
Developer: Nintendo
Publisher: Nintendo
Release Date: May 12, 2023
Platform: Nintendo Switch
Genre: Action Adventure
MSRP: $69.99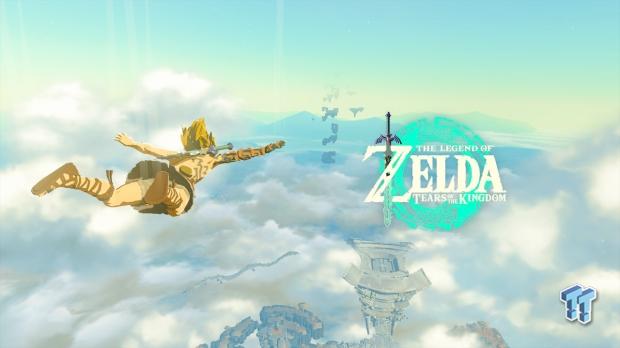 The Legend of Zelda: Tears of the Kingdom is the hardest game I've ever had to review.
The game is indeed tough, but the most difficult challenge was trying to articulate the way that it made me feel. Tears of the Kingdom brought out some complicated ruminations on how the world sometimes moves on without you and how things change forever.
This game affected me in a very distinct way that I wasn't expecting. Instead of just delivering a captivating high-fantasy game rife with adventure, derring-do, and exploration, Nintendo created something much more profound.
Tears of the Kingdom effectively made me feel my age in game form. Over time, this game strongly reflected a feeling that everyone faces in the mid-30s, that sense of being in between eras of your life. This is a time that feels like limbo to some, a kind of lull in between the eras of being Young and Middle-Age.
Tears of the Kingdom has such a steep learning curve. It's punishing, frustrating, aggravating...but it's also a metaphor for life. The game rewards creativity, abstract thinking, and problem-solving in a way that's satisfying and surprisingly realistic insofar as the processes involved.
Failing in this game forces you to iterate upon your creations, your procedures, your strategies to the point where you may throw yourself at a particular enemy, puzzle, or area to no avail.
The game inspires you to think in a way that most games don't, but more than that, the game really does foster a unique communal interaction the likes of which I've only really experienced with Breath of the Wild and Elden Ring.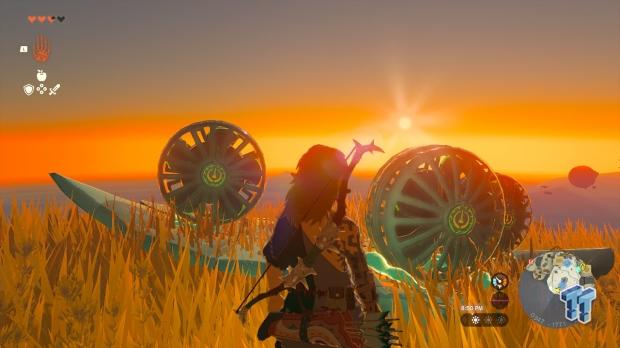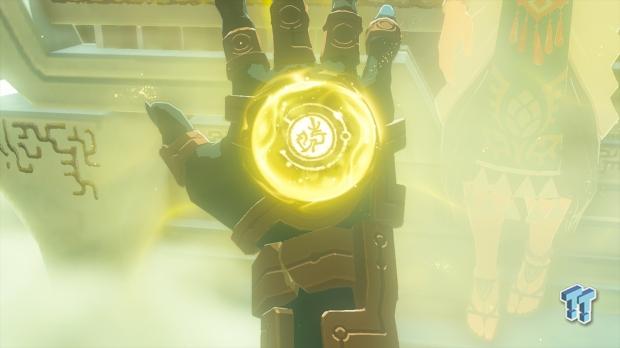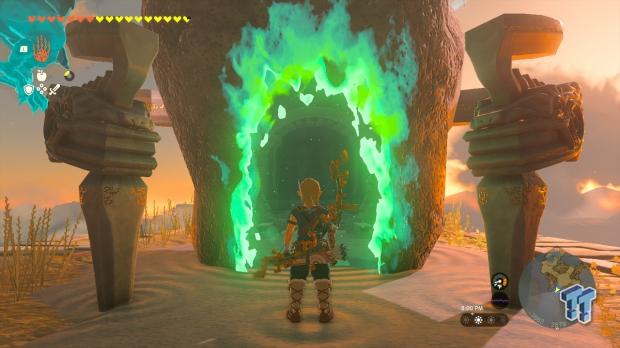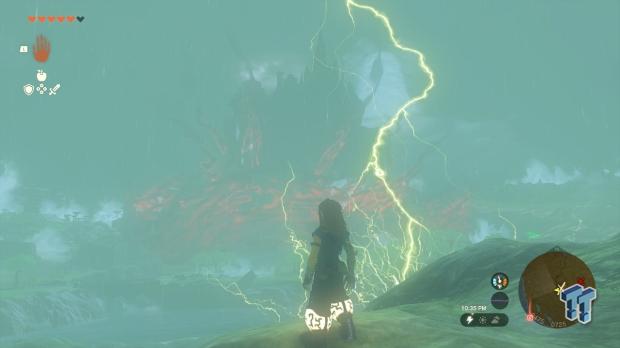 This kind of thing only happens once every so often, and it's a very special thing. It's a time when tons of gamers from around the world come together to share ideas, tips, and tricks on how to push forward, grow, and eventually succeed.
This leads to a kind of larger societal type of experience where everyone is making a difference and contributing in some small way, even if it's just sharing the latest tricks. Zelda Tears of the Kingdom has no multiplayer...but that doesn't mean that millions of people aren't co-operating en masse.
Nintendo's latest Zelda games, Breath of the Wild and Tears of the Kingdom, are so big that you can spend years playing them and still find something new. You think you know everything and have mastered all that there is to know about the game, but then someone finds something new and changes an entire build, process, or combat method. It's kind of like real life, where you can still learn new things from unexpected sources even if you've mastered a craft.
The new Zelda duo are a kind of grand sandbox where Nintendo barely tells you what's possible, and the real journey is finding out what you can get away with or make happen. These games effectively turn you into a mad scientist of sorts, and the world is your very own laboratory. This goes double for Tears of the Kingdom.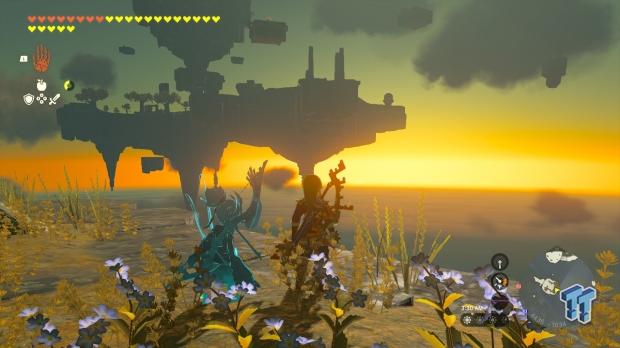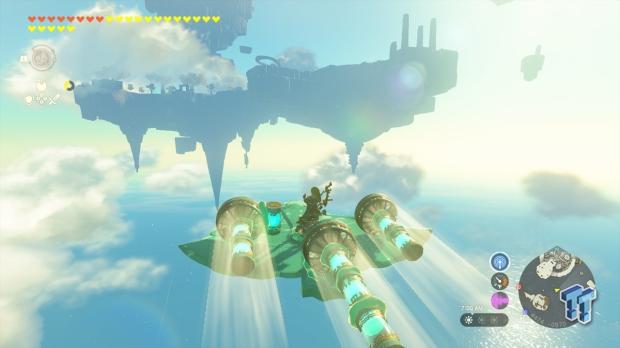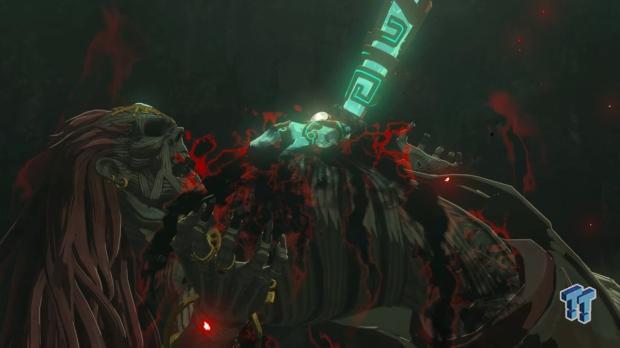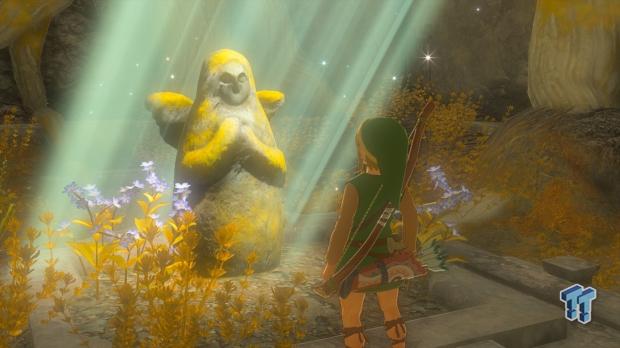 Everyone is trying to solve the same problems you are, but there's so many different ways to go about solving the problems that players are met with an incredible variety of options.
One of my favorite things about TOTK is how failure forced me to look for solutions outside of my own understanding of the game. I decided to look up tutorials and walkthroughs to see how other people solved the same problems that led to my failures.
Through mimicry and iteration, I was able to use the knowledge they passed on to solve the problem. How do I kill a boss or this pestering group of enemies? Try making this crazy machination.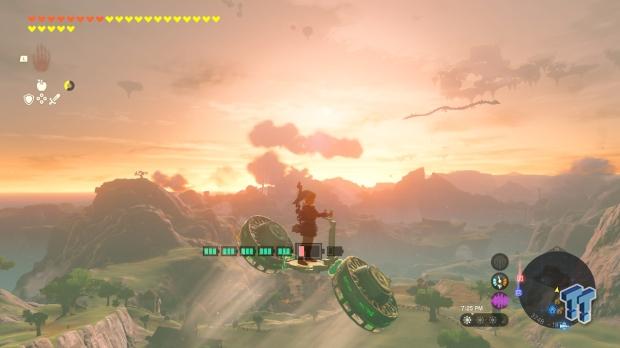 What's the best, most efficient way to explore the game? Two fans attached to a control module, of course.
There has been a kind of renaissance of ingenuity that's come out of this game. It's a special, magical thing to experience and be a part of.
Even if my brain doesn't work the same way as a mechanical engineer and I'm not able to properly think abstractly to make impressive creations, I can absolutely appreciate the process. Maybe it's because I'm so bad at making things that I can appreciate the process.
There's a strong feeling of not wanting to waste anything. Resources are precious in this game, and gathering resources to solve problems is the main motivation-well, unless you count saving the world, that is.
It's kind of like the real-world. As a person, you want to gather resources in the form of knowledge, friends, material possessions-what have you-as a means of staving off the chaos around you. These foundations are critical for saving the world, but in a more personal way. The more resources you have, the closer you are to saving the world. Your world.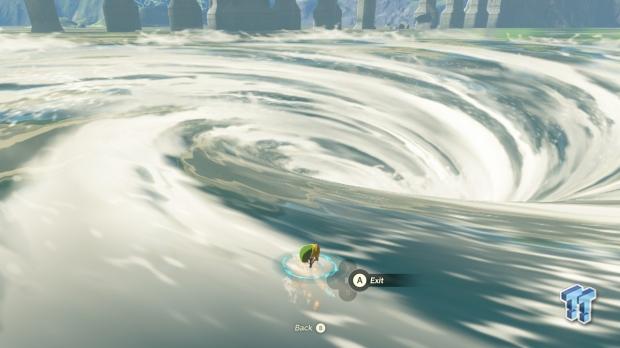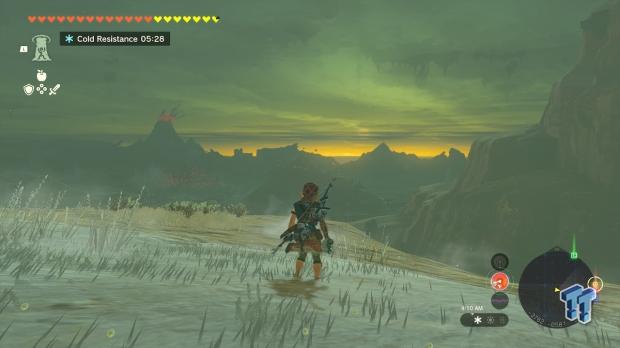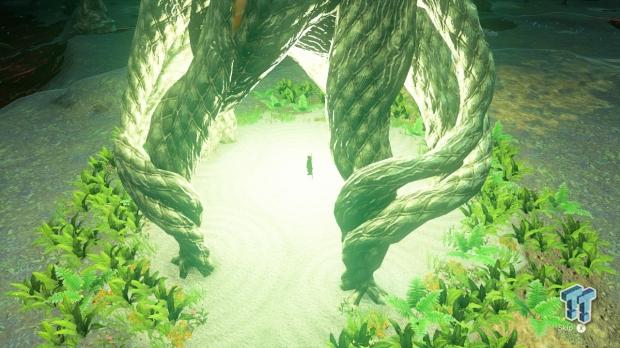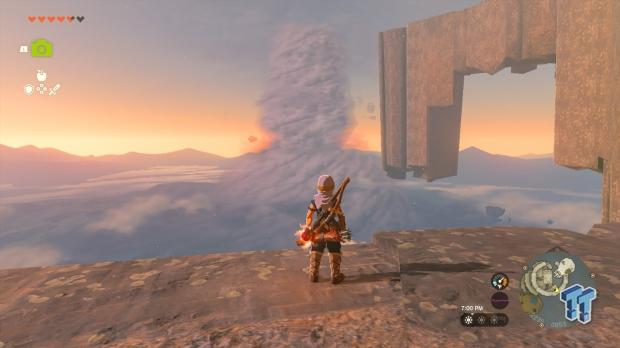 There's a greater emphasis on fluidity and freedom in this game. You're meant to take what you can use and leave the rest. The compulsion to hoard as much as you can is strong, especially since everything is so modular. You can attach any object to a weapon or shield to create something new, and there's an even greater need for certain materials.
But gathering too much stuff can add unnecessary weight to your personal experience. There's a sense of exploration and adventure associated with the freedom of not having to plan every little thing and min-max all your gear, items, and materials.
I feel like Nintendo wanted us to always be moving, iterating, and creating, but not to the point where we are ever in one place for a long period of time. This is a game about exploration, and that requires you to stay in motion-as Kid Cudi would say, to keep moving forward.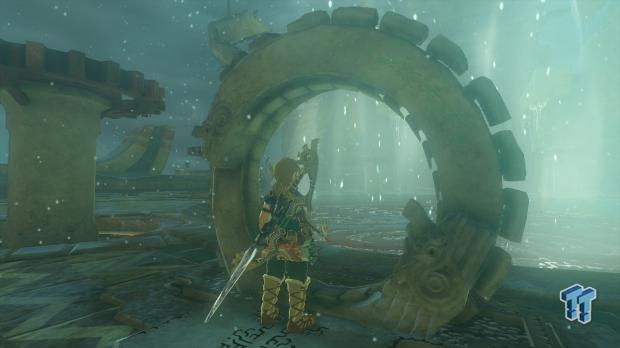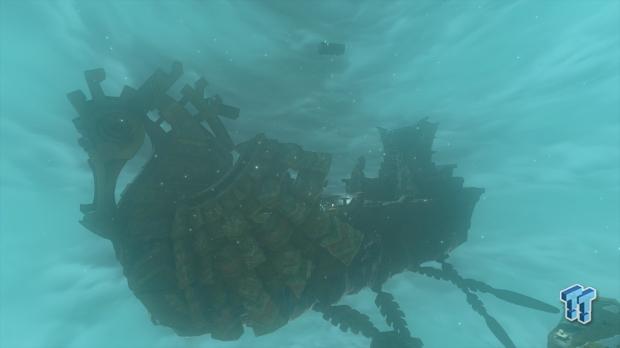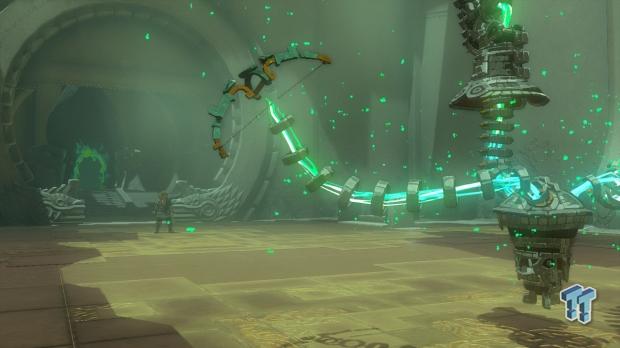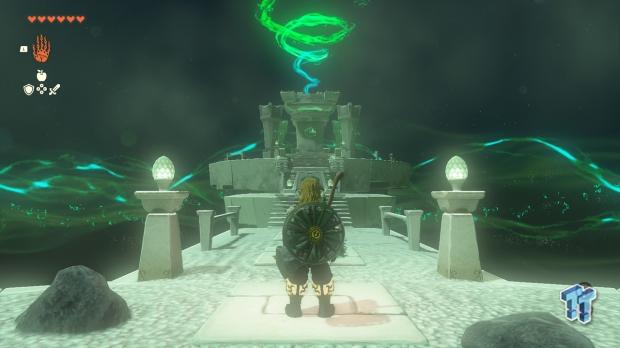 You're not limited by much in this game - only by your imagination and desire to experiment and fail. The game teaches you a very basic lesson that's also true in real life: You can only succeed through struggle, failure, and constant iteration.
This game makes you feel like a mad scientist whose experiments mostly fail. You are kind of like a brainiac physicist trying to solve a puzzle, constantly wracking your brain on the perfect solution to the problem, but not on a theoretical level. Even though your failures are evident, nothing is wasted. We're all Rube Goldbergs and amateur engineers trying to do something wacky, unique, fun, and most importantly, practical-maybe your goal is to blast a korok across the map so he can meet his buddy faster. Sometimes you just want to create an elaborate shock trap to lay waste to a dozen enemies at once.
Or maybe you just want to create a skyship and roam the skies, a somehow-functional combination of Nicola Tesla and the Wright Brothers that zaps and flies.
When things work, it is one of the best feelings that I've felt in a game. There's a profound Eureka! moment that arises when your wild machinations work, and a kind of slapstick humor when things go awry.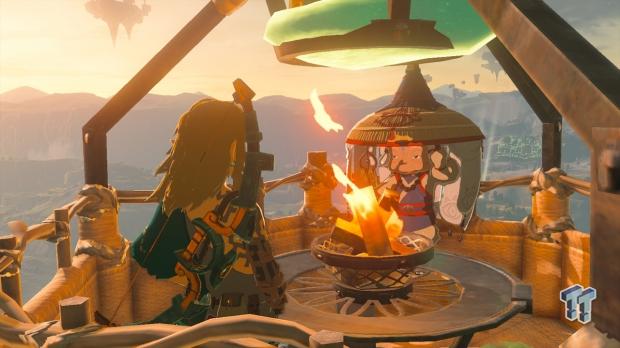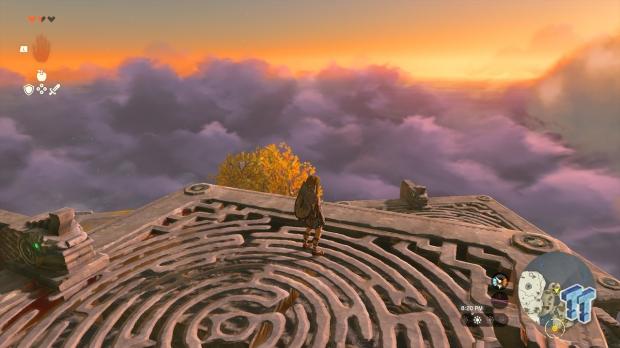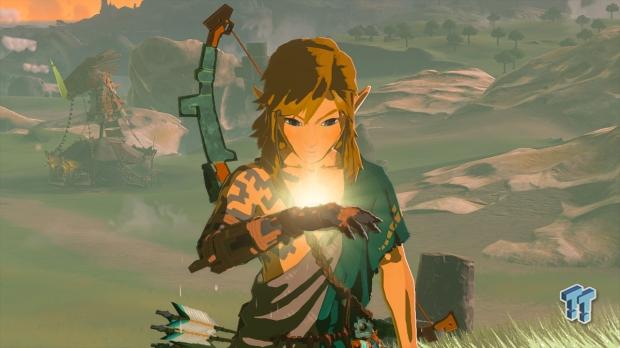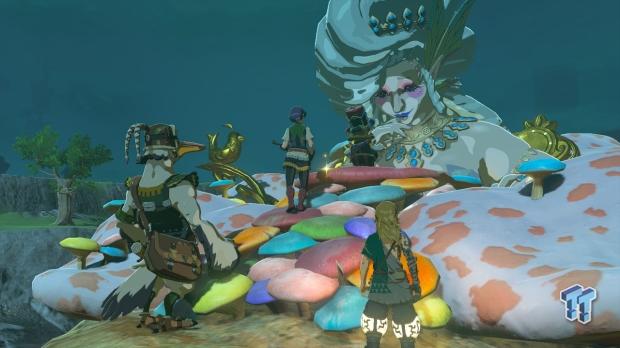 Tears of the Kingdom is a game about change. Breath of the Wild was the archetypal Hero's Journey set in the Age of Heroes, but TotK is different.
It feels like Tears of the Kingdom tells the story of what happens after the hero conquers evil. TotK is the Age of Creation, and explores how the story is never really done, how evil is never really defeated, but how the world must continue onward despite this knowledge, to build and grow and maintain hope and optimism even in the face of death. The world is still broken-even more broken now that multiple realities have converged-but the people of Hyrule are still here, and they're not exactly toiling away.
I think TotK's principal message is less about saving the world and more about adapting to change.
To me, it's a personal and introspective journey that has strong themes of time and aging and how the world moves ever onwards as you get older. As Journey would say, the wheel in the sky keeps on turnin'. It's a story that underlines the seasons of our life, and rightly so, because it's been 6 years since BotW's release. A lot has changed in the world since then-in our own personal worlds, in the environment around us.
Tears of the Kingdom feels like it has social commentary about COVID-19 as well. The gloom is a kind of plague that saps your life force, and it has spread throughout Hyrule. This is just the surface level, though.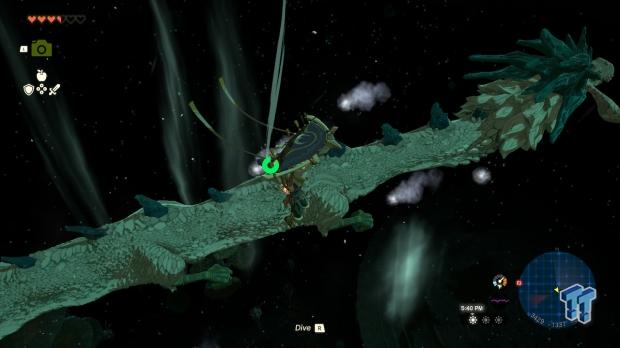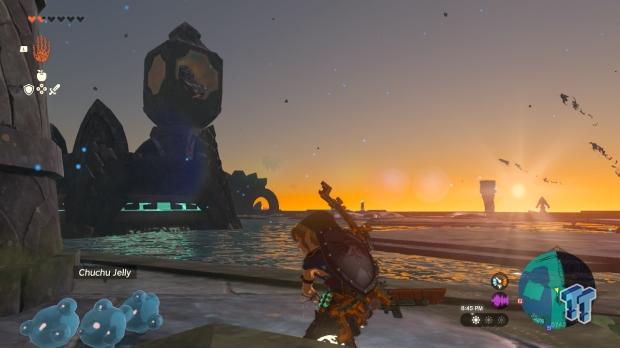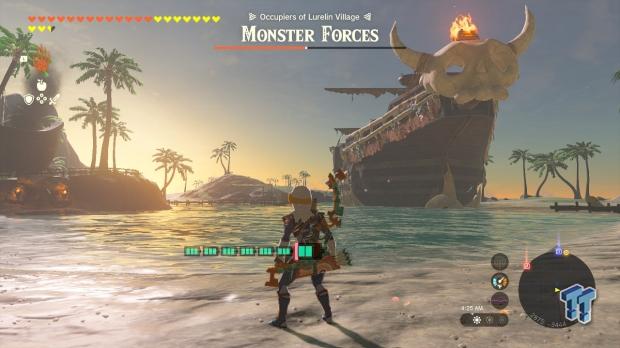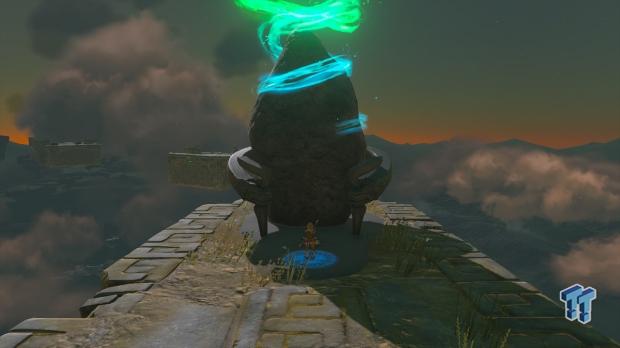 The real commentary goes into how the world has shifted and changed to adapt to the gloom. Nearly everything is different in Tears of the Kingdom. Your favorite areas are still there, but they're different. They must be. The people are trying to live in gloom, in disease, and are also dealing with the literal reality of the sky falling around them. Chaos and darkness aren't coming-they're here.
COVID-19 changed how I see things. I think that a lot of people feel the same way. We're still dealing with the aftershocks today, with an inflation-driven market adding tremendous stress to an already-burgeoning world. Things feel decidedly Sisyphean now, and it doesn't help that it keeps raining as we're trying to push that boulder uphill.
For many of us, especially people like me who lost someone in the pandemic, the last few years have challenged our framework of reality. It's been hard to recover, but it's even harder to keep going. There's a particular YouTuber named The Report of the Week, aka Reviewbrah, who always says a phrase in his videos: "running on empty."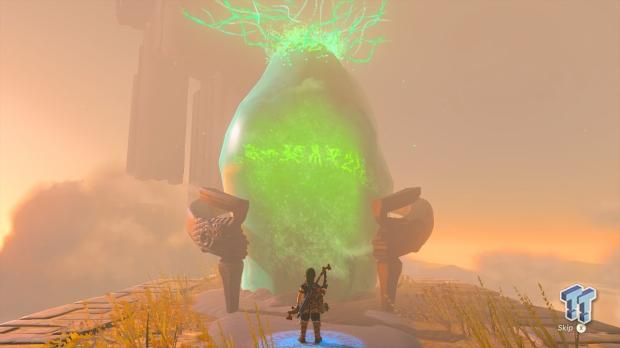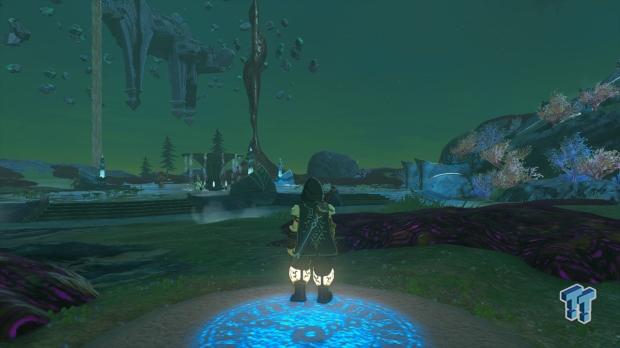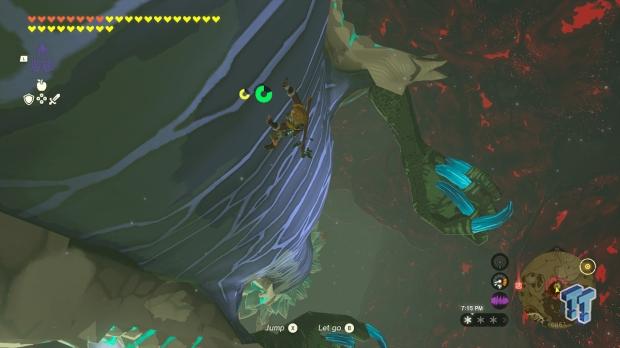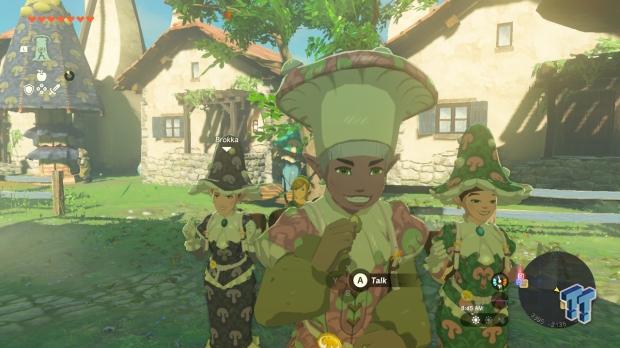 That's how the world feels right now. It feels like it's running on empty. COVID-19 has displaced so many people, and as you get older, you also feel displaced, like you've been moved out of time and space - as if the world is passing you by, making room for the new guard. This sounds bleak, and it can be felt that way, but it's part of the cyclic nature of the seasons of our lives. The old makes way for the new, and we must adapt. Even if we get left behind, life must go on.
That concept feels clearly outlined in Tears of the Kingdom. Hyrule isn't necessarily running on empty, but these real-world feelings helped me understand why this game affected me so much. TotK isn't exactly a perfect mirror image to the real-world, but it does feel like Nintendo has created a reflection of how things currently are.
One of the strongest feelings that Tears of the Kingdom has brought to me is a deeper and greater appreciation for the concept of home.
As we get older, our definition of home changes. Some of us start to realize that maybe home doesn't exist, that it's a construct to help stave off certain harsh realities of life. To me, Hyrule in Breath of the Wild felt like home. There were locations that I could go to, fastened bastions of reality that were predictable and had defined characters, buildings, etc.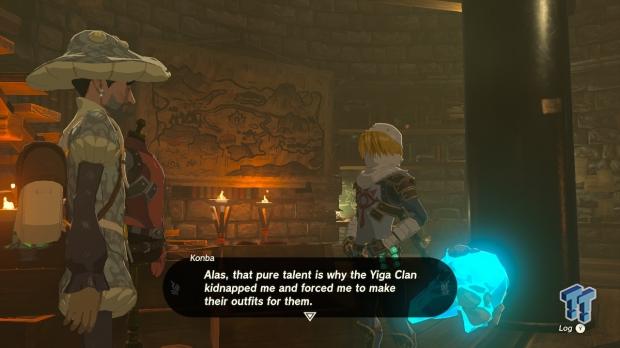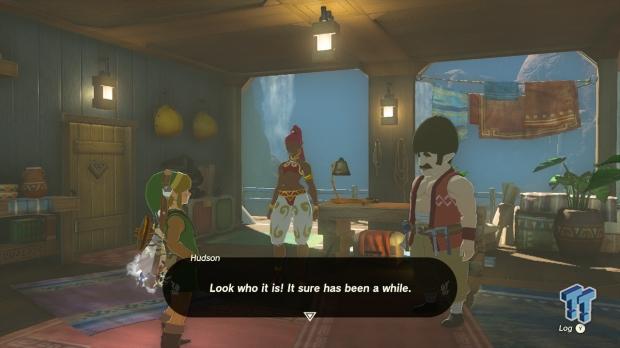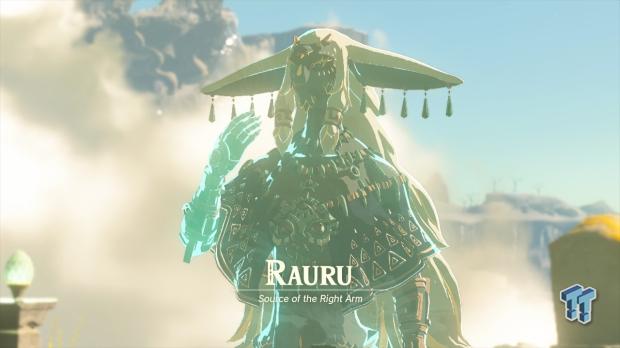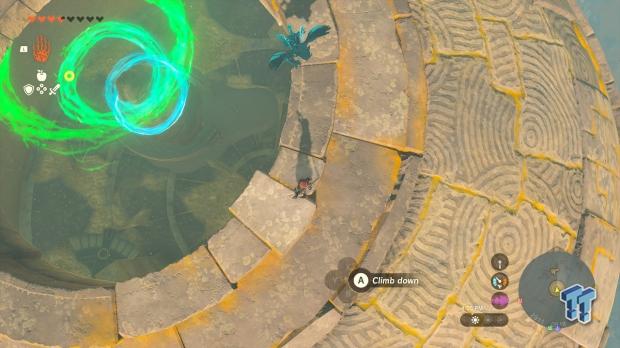 A lot has changed in Tears of the Kingdom. This game feels like the real-life equivalent of returning to your hometown after 20 years and realizing that everything has changed. Your favorite movie theater has closed, the one that looked all fancy like the ones from the early 1940s. They removed the fountain at the mall where you had your first kiss. The bowling alley that you frequented so many nights, your friend is gone, and Walmart has replaced the mom-and-pop store that Old Man Corcoran worked at, who taught you how to properly change your oil and gave you tips on how to make your car last beyond 200,000 miles.
The shell of your hometown remains, but home as you knew it only exists in your memories. It's a strange feeling to realize that home has changed, that you have changed. Things are recognizable just enough so that you can identify where things used to be, but ultimately the home you knew and loved is gone.
That's how Tears of the Kingdom feels, and it's not exactly a bad thing. It's just part of life.
Everything in Hyrule has changed. Hateno Village isn't what it used to be - the quaint town is filled with fashionistas and socialites seeking fame and praise from a very particular mushroom matron, turning the village into a kind of hub for activity. There's now a school for the kids. Aster, who was one of my favorite characters in BotW because of her hilarious Bolson Dance (Shakeen!) doesn't remember me, but I remember her.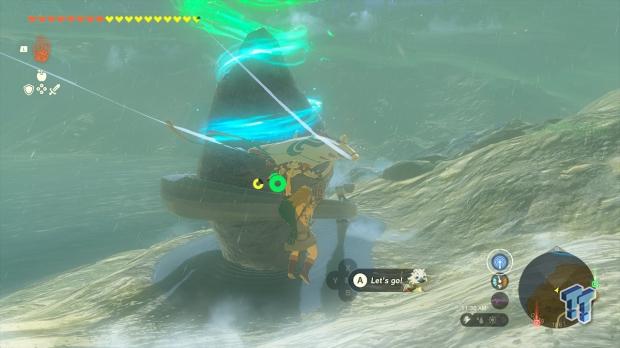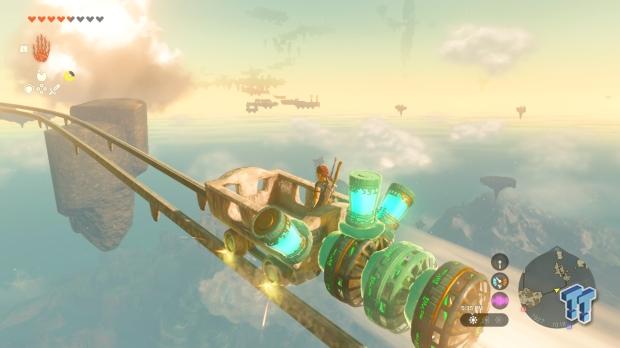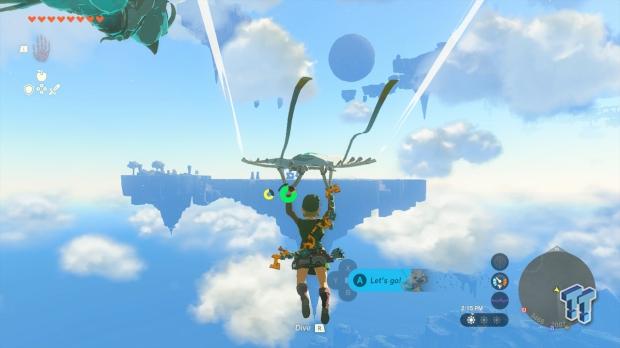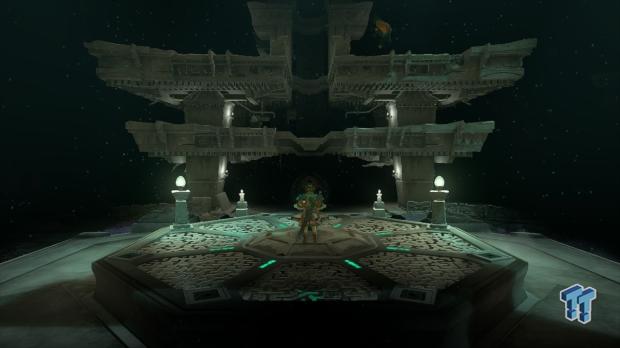 Elsewhere in the game, people will remember you. They know that you're the Hero of Time, and often give you praise. The famous swordsman who defeated the metaphorical dragon and brought light back to Hyrule. Even though they know you, they've still moved on. Visiting Tarrey Town was kind of jarring, too. Hudson and Rhondson, who you helped get together, have a family now, and the town is a hub for Hudson's extremely popular construction company. You go and visit them, and they remember you, but they still move on and do their own thing. So much has happened since BotW, and we're thrown into the game in media res, so this makes sense...but it still brings back that sense of home not being home.
As the Hero of Time, Link is already displaced. His memory was wiped in BotW, and the central theme was to discover yourself, who you are, and to embrace heroism to face the ultimate evil. It's a strong hero's journey-you encounter the Old Man in the Cave, gather the Magic Sword, and take on the Dragon to save the Light (in this case, it'd be a combination of Hyrule and Princess Zelda). It's a timeless story.
Tears of the Kingdom, however, goes deeper than that. This is a game about scrappy resourcefulness, about mustering your creativity to defy the odds, and an experience where you face themes that everyone who grew up with Zelda on the NES are now facing: The great turning point as we move towards the second chapter of our lives.
Another principal message that I felt while playing Tears of the Kingdom is optimism and hope.
Despite the fact that the world is literally riven around them, the people of Hyrule have a kind of jubilant optimism that is welcoming against the new harsh reality.
I felt that all throughout the game. The cheeriness of some of the characters really offset the certain doom that lay waiting around the corner, or the literal holes in the Earth that lead straight down to the dark hell below.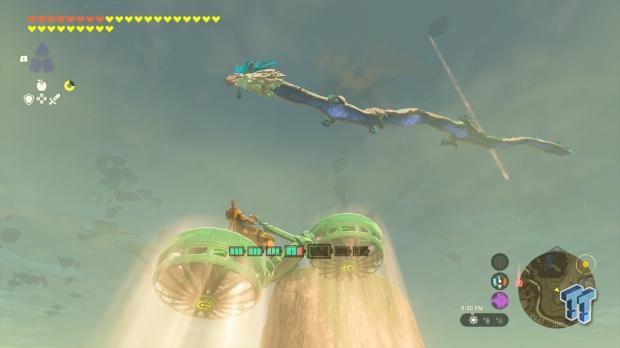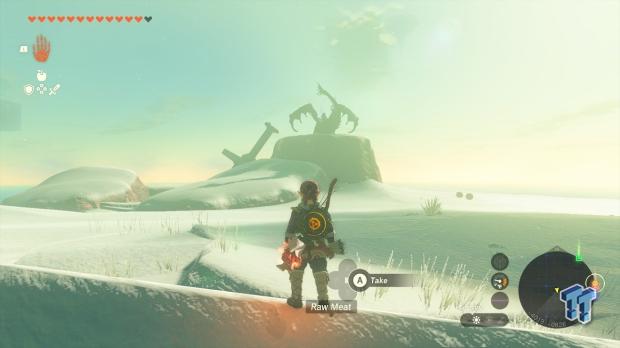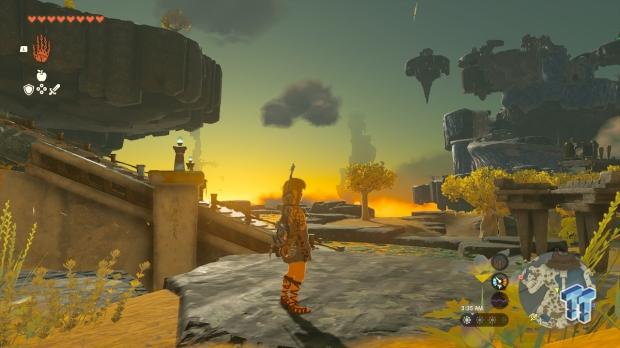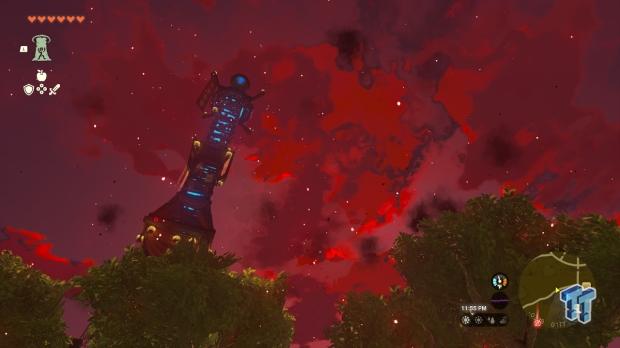 There's also an whimsical glee in creating new things in Tears of the Kingdom. Nintendo has pulled off some incredible magical wizardry and passed it directly on to gamers, making us amateur sorcerers who now have the powers to manipulate the world around us.
Using the new Ultrahand power, we can take pieces of the world and fuse them together in creative ways, offering a true sense of child-like joy. I've seen some of the most incredible creations pop up in the last few weeks that I can't even begin to understand how people pulled them off-things like actual batmobiles, gimbal aircraft, biplanes that zap enemies, laser grid arrays that absolutely destroy all enemies, and more recently, a working fish-craft that swims through the water.
This game's creative mode offers joy, fun, and amazing inspiration in one package...and that's only one part of the core experience.
Thanks to the new creations, which allow you to literally soar the skies, roam the earth, and slink through the dark depths below, the exploration themes are stronger than ever. In Breath of the Wild, players were basically limited by the craft that Nintendo put in the game.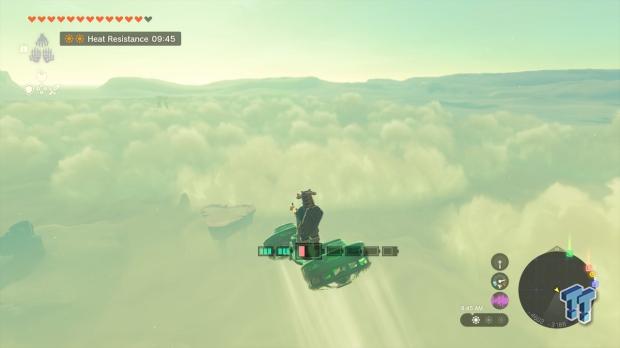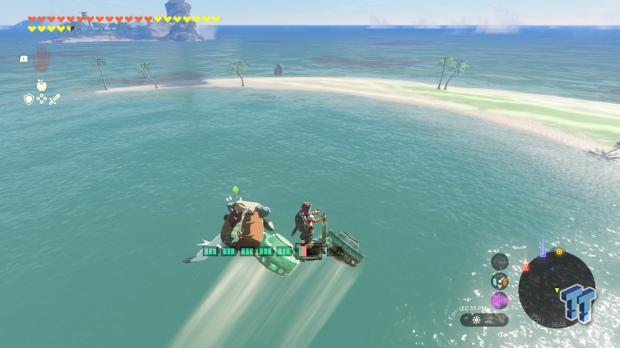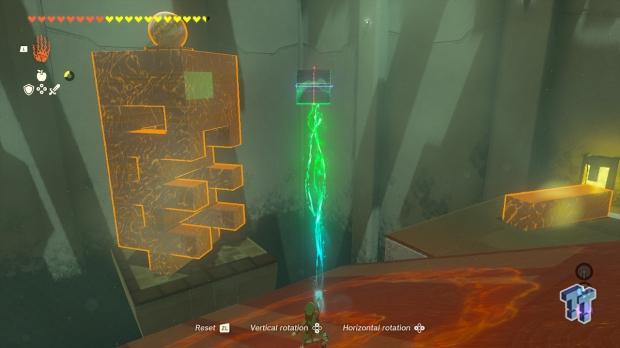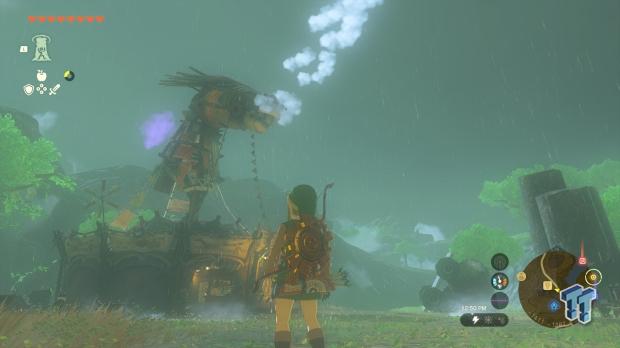 Now we can make our own crafts and do it on such a wide spectrum that we're only limited by our own creativity. You never know what will work, so you must keep trying and experimenting. It's a thrilling experience.
Fusion is a game-changer as well. Being able to take any object in the game and fuse it to a shield or weapon offers untold possibilities. We've seen basic things like attaching bombs to shields to blast upwards in a huge vertical leap or fixing a piece of frozen meat to a shield to reduce friction and slide everywhere. The physics system is likewise as dynamic as it was in Breath of the Wild, but now we have infinitely more ways to manipulate it with our god-like powers. It's an incredible feeling to know that there's such potential just waiting to be discovered and unlocked.
One thing that I love about exploration in this game is some of the central themes surrounding the new 3-level world structure.
You explore the heavens above, but it's anything but heaven. Everything is fragmented, it's still dangerous, and nothing is perfect. There's value here, and beauty, but it's not what you had expected from a grand overworld in the skies. It's up to you to take what you need and return to the surface. This, to me, feels like a philosophical message; as a person, we must understand that both above and below, there are things to gather from the clouds, whether it be ideas or the understanding that cities in the sky always fall sometime. No matter what, though, we are creatures of the Earth, and our place is on the surface.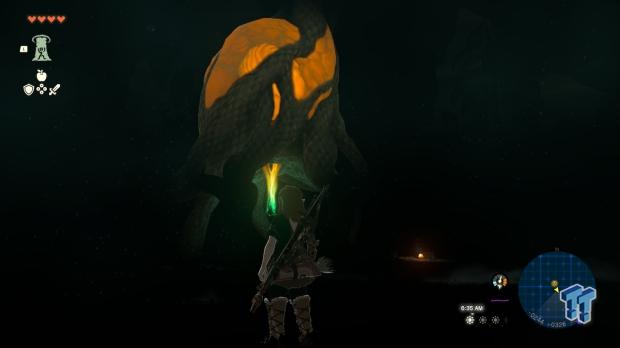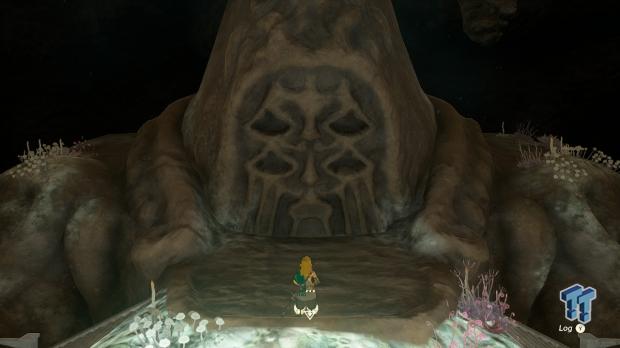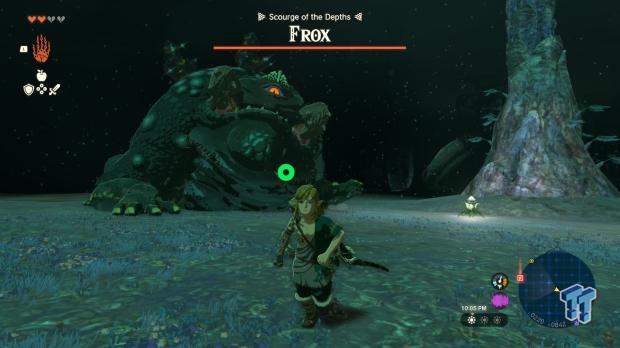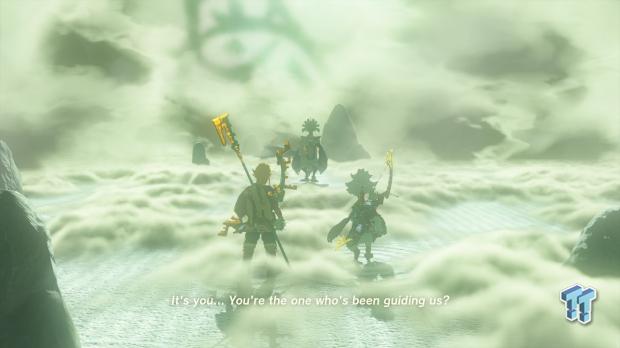 The Depths are pretty terrifying. The first time I dropped down here, I had no idea what to expect. I wasn't prepared, and it was pitch black. Fear and anxiety gripped me at every turn; threats were everywhere, and I would stumble off cliffs, fall into the gloom, and bump into enemies with all the grace of a sleepwalker. I even came across a fearsome boss on accident and felt a heart-racing thrill as I ran away from him, blindly sprinting into the unknown.
Nintendo does an incredible job in contrasting these different world zones and everything feels fresh as a result. There's always a reason to go to these zones, too; you'll go to the depths to collect Zonaite to build your creations or rise to the heavens above to grab some Zonai materials and get shrines. The level of variety is so strong that the game propels you forward at every turn, making all your daily adventures into memorable, colorful, and interesting experiences.
Wrap-Up - One of the Best Games Ever
The Legend of Zelda: Tears of the Kingdom is a game that's filled with fun, beauty, and meaning. There isn't anything more that I could have asked for in a game.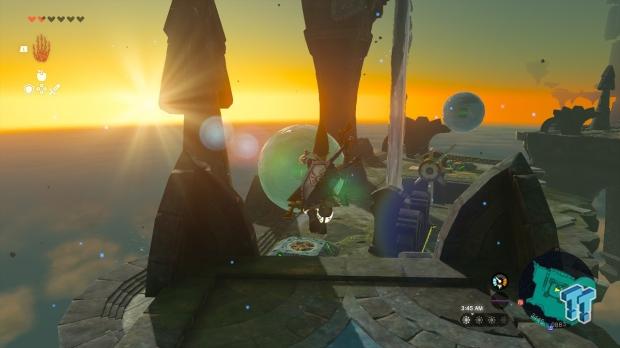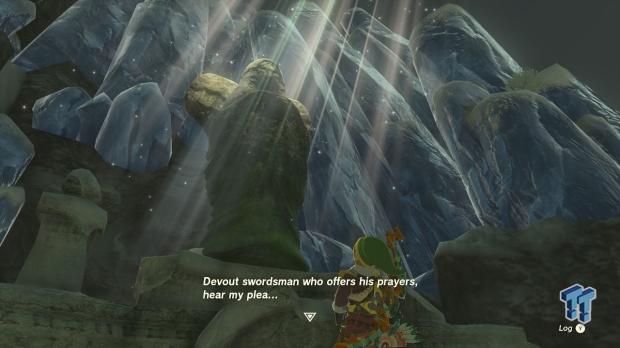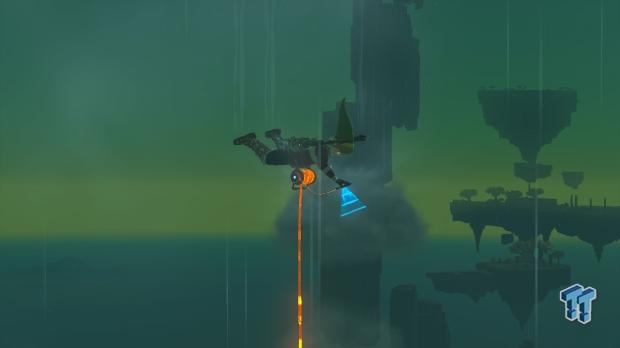 Nintendo has created one of the most enjoyable sandboxes in video games history and given it to us the way a father would give a tool to his child to grow and learn from. Tears of the Kingdom is more than just a game: It's a world that fosters and encourages creativity, whether through experimentation or by means to creatively solve problems.
As strange as this might sound, a lot of the concepts that you learn from Tears of the Kingdom can apply to the real-world, and vice versa. Mechanical engineers are able to use TotK to build some of the most impressive and wacky creations, and the same is true for children or for people who may not even have known they are mechanically inclined.
There are central themes of growth, productivity, and maturation that strongly resonate with me that I feel Tears of the Kingdom is rife with mythos and philosophy, as if you could peel back its layers like some kind of great psychological onion. There's a lot to explore here, and I think most people can feel it on a cursory level.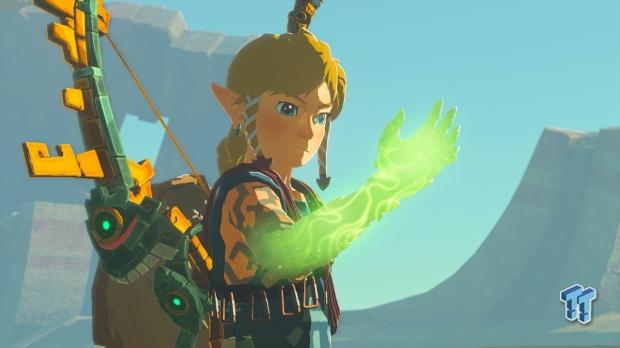 Nintendo has refined nearly every system and feature that made Breath of the Wild one of the best video games ever made. Tears of the Kingdom's combat is excellent and is so nuanced and layered that players will be discovering new tricks for years.
That's the real magic of these games. There's always something new to build or discover, and how everyone comes together to share what they find. It's a special and rare thing where people from all over the world can converge and share ideas without bickering-it's a proud moment to show off what you've built and have someone be totally amazed by it. There's a sense of paying it forward, too, as you're passing along your knowledge in real-time.
Tears of the Kingdom is a generation-defining game and could comfortably be the only Nintendo Switch game that you ever buy. It's that good, and it's that big. I feel this is one of the most profound adventures that the gaming world has ever seen, and both its deeper messages and whimsical fancy will be appreciated by millions of people for many years to come.