BIOSTAR Z270GT8 Motherboard Review
BIOSTAR raises the bar with its Z270GT8 motherboard that is packed with quality components and high-end features.
Published Mon, Apr 17 2017 10:20 AM CDT
|
Updated Thu, Jul 30 2020 4:20 PM CDT
Introduction, Specifications, and Pricing
Having previously reviewed Biostar's Z270GT6, I did not know what to expect from the Z270GT8. Looking at its specifications, it would seem that the GT8 is a much more capable and loaded motherboard. The motherboard features U.2 as well as M.2, upgraded HDMI, and even a fully digital VRM.
With a stronger VRM and more features, the Z270GT8 looks and feels more high-end. Biostar typically focuses on the mid and low-end market, but with the introduction of the GT8 and GT9 Biostar is raising the bar.
Let's see what they have to offer.
Specifications
The Z270GT8 offers a very interesting PCI-E layout, USB 3.1, U.2, M.2, digital VRM, and lightening charger technology.
Pricing
The Z270GT8 will cost $329.
Packaging and Z270GT8 Overview
Packaging and Overview
The Z270GT8's box has a carbon fiber design with the outline of a racecar on it. It's stylish, and the packaging is done well so that the motherboard is well protected inside the box.
The accessory package includes four SATA6Gb/s cables, IO shield, manual, and driver DVD.
The Z270GT8 has five fan headers circled in blue, they all support up to 1A of current. They are all PWM-only headers; they will run 3-pin fans at full speed. Fan control is present in the UEFI and through the Racing GT Windows application. Placement of the fan headers is optimal. The aesthetics of the motherboard are awesome, especially when the RGB LEDs light up. All the RGB lighting is well diffused, and the white sections on the shields and heat sinks all light up solid. You wouldn't even think that individual LEDs were being used because of how well they are diffused. I am a big fan of the way Biostar has executed the aesthetics of this motherboard. The back of the motherboard is bare of components.
The rear IO panel features PS/2 Keyboard/Mouse, four USB 3.0 ports, USB 3.1 type-A, USB 3.1 type-C, HDMI 2.0 (below DisplayPort), DisplayPort, HDMI 1.4b, Gbit LAN, and 7.1 gold plated audio ports with S/PDIF optical.
The first, third, and fifth PCI-E x16 slots operate at x16/x0/x0, x8/x8/x0, or x8/x4/x4. The second and sixth PCI-E x16 slots operate at x4 and each shares bandwidth with one of the U.2 ports. The fourth PCI-E x16 slot operates at x4, but you lose two SATA ports if you use the slot. The motherboard features two U.2 ports (they share bandwidth with two x16 slots), and six SATA6Gb/s ports that also share bandwidth with different components.
The motherboard features a single M.2 slot that operates at x4 PCI-E 3.0 and has a passive heat sink. The blue USB 3.0 internal header offers Biostar's Lightning Charger technology.
A touch-enabled panel offers power, reset, ECO, and Sports buttons. Two RGB LED headers are located to the left of the POST Code display. The motherboard also has two USB 2.0 internal headers near the Clear CMOS jumper.
You can select between the two BIOS ROMs using the switch located right above them. The M.2 cooling heat sink actually does make a difference.
All the heat sinks and shields except the PCH heat sink use screws to connect to the motherboard.
BIOSTAR Z270GT8 Circuit Analysis
Circuit Analysis
The Z270GT8 reveals its hardware!
The VRM on this motherboard is surprisingly high-end. It utilizes the IR35201 fully-digital eight phase PWM from International Rectifier. The PWM is being used in 6+2 phase mode; five out of the six PWM channels on the main rail are doubled to 10 by five IR3599. The 10 PWM outputs each goes to an IR3555M International Rectifier 60A fully integrated power stages. The output filter uses 5K capacitors.
The iGPU rail gets two PWM channels from the IR35201 which are routed to an IR3598 dual driver. The IR3598 drives two phases consisting of Sinopower SM4377 and SM4364A MOSFETs. The memory VRM uses an Anpec APW7120 single phase PWM with integrated driver and uses two Sinopower SM4377 PowerPAKs.
BIOSTAR Z270GT8 Circuit Analysis Continued
Z270GT8 Circuit Analysis Continued
BIOSTAR is using the Realtek ALC1220 with two sense amplifiers and a few Chemi-Con audio grade capacitors. The PCB is also physically isolated to protect the audio output channels from interference from the rest of the motherboard.
Intel's i219v PHY is used to compliment the integrated MAC in the PCH to produce a 1Gbit Intel NIC. Biostar also implemented SUPER LAN anti-ESD/surge protection for the NIC. ASMedia's ASM2142 USB 3.1 controller is used to provide the USB 3.1 type-C and type-A ports on the rear IO panel. ASMedia's ASM1543 controls the type-C port.
HDMI 2.0 isn't native to the platform, so Biostar uses a Mega Chips MCDP2800BB HDMI 2.0 chip to provide HDMI 2.0. An ELAN eKTF58832 controls the touch panel, and I believe it also controls the RGB LED capabilities of the motherboard.
An ASMedia ASM1061 produces two extra SATA6Gb/s ports. Biostar's Lightning Charger capability actually requires the implementation of extra hardware. Two AX3116 offer the USB 3.0 header the ability to charge devices at 12v/1.5A (QC2.0), 5v/2.4A (Apple), and BC 1.2.
I was surprised to find two ASMedia ASM1464 re-drivers that improve M.2 signal quality. Two USB re-drivers are used for the Lightning Charger USB 3.0 internal header so that signal quality is solid even with longer USB 3.0 cables.
An IDT6V41542NLG clock buffer is used to improve BCLK overclocking margins. The main SuperIO is the ITE IT8625E, which offers PS/2, HW monitoring, and fan control.
The motherboard utilizes six ASM1480 to switch around the CPU's PCI-E bandwidth, and more than eight others to switch around U.2 and PCI-E bandwidth from the PCH.
BIOS and Software
BIOS
BIOSTAR's Z270GT8 UEFI is identical to that of the one on the Z270GT6, and very similar in look, style, and navigation to the X370GT7. It's easy to navigate, except for the fact that overclock features are on the second to last menu page. All the settings you need for overclocking are present, as are those for fan control. RGB LED control is also present, but you will need to manually select red, green, and blue values.
Software
BIOSTAR's software suite includes Racing GT, BIOS Update, BIOS Screen, eHot-Line, and Lightning Charger.
Test System Setup
Steven's Motherboard Test System Specifications
The Z270GT8's aesthetics are beautiful, and like I said about the X370GT7, I am in love with the way Biostar has implemented their RGB LEDs. They are stylish, and the light is perfectly diffused. The motherboard actually looks identical to the X370GT7 when lit up.
Overclocking
Overclocking Results
CPU Overclocking
CPU overclocking was simple and straight forward. The first thing I did was set XMP, then I set the cores to 50x, and voltage to 1.28v with LLC level 5, I also set VCCSA to 1.25v. The system booted very easily, and I was able to run my Handbrake test. Even with its tiny VRM, it can drive the 7700K to 5GHz with ease.
Compatible Memory Overclocking Kits
In this section, I overclock four memory kits only using XMP, if the kit works then the results are below. I welcome memory vendors to send in their kits to be tested on each motherboard.
Corsair Dominator Platinum 3200MHz C16 8GBx2
GEIL EVO X RGB 3200MHz C16 8GBx2
GEIL EVO FORZA 3200MHz C16 8GBx2
The Z270GT8 overclocked all of our kits with ease by just enabling XMP, except it wasn't able to overclock the TridentZ 3866MHz with XMP.
CPU, Memory, and System Benchmarks
CINEBENCH 11.5
wPrime
AIDA64 AES and HASH
AIDA64 FPU
AIDA64 Memory
ScienceMark
HandBrake
3DMark: Fire Strike
3DMark: Cloud Gate
ResidentEvil 6
The Z270GT8's stock performance is not as high as some other vendors because it doesn't seem to use multi-core enhancement by default. When I equalized the settings, performance shot up to the same levels as the other motherboards; it's a good performer.
Some motherboard reviews put a lot of weight into motherboard CPU, memory, and GPU benchmarks, but for me, CPU, memory, and GPU benchmarks on motherboards should be more about finding anomalies, and I do that at standard settings (4.8G in graphs).
System IO Benchmarks
CrystalDiskMark SATA6G:
CrystalDiskMark M.2:
ixChariot Network Throughput:
The Z270GT8's SATA and Network performance are average, but its M.2 sequential performance is outstanding.
Audio RMAA 5.5:
I disable all audio features, set the correct bitrates, and then test the audio with a loopback test.
Sound Judgment by Ear: Very Good. BIOSTAR's implementation of the ALC1220 is good but could be a bit better. There are five ratings for audio: 1. Problems, 2. Okay, 3. Acceptable, 4. Very good, 5. Excellent
Thermal Imaging and Power Consumption
System power is measured at the wall with an AC power meter.
Note on Thermal Images: In the temperature section, we use our Seek thermal imaging camera to capture the surface temperatures of major components on the board. I look at the VRM and then all other things that light up the screen. If there is something to worry about, then I will state it. Otherwise, I will just show the hotter running parts of the board for fun. Unless some component is over 80-90C, then there isn't anything to worry about.
All systems will act differently, so I will look for commonalities, such as how far from the VRM the heat spreads through the PCB and the difference in temperature between the front side and backside of the PCB. Keep in mind, the majority of the heat from the VRM goes into the PCB as it is a giant soldered on copper heat sink. A larger difference in temperature between the back and front of the PCB points towards a more effective heat sink.
Thermal Testing at Stock Speeds:
The image on the left is always at idle, and the image on the right is at load. During ALL TESTS, fans above the VRM that cool the CPU cooler's (Corsair H110i GT) radiator are turned on to high (12v).
Full frontal.
Up-close of the front of the VRM.
Up-close of the back of the VRM.
Thermal Testing at 4.5GHz Overclocked Speeds:
The image on the left is always at idle, and the image on the right is at load. During ALL TESTS, fans above the VRM that cool the CPU cooler's (Corsair H110i GT) radiator are turned on to high (12v).
Full frontal.
Up-close of the front of the VRM.
Up-close of the back of the VRM.
The Z270GT8's thermal performance is outstanding; the IR3555M make a huge difference when comparing the Z270GT8 against other Z270 motherboards. I actually don't think I have looked at any Z270 motherboard with these power stages, as they are total overkill for Kaby Lake.
Anything under 60C is great, 60-80C is acceptable, and anything above 80C is a bit worrisome (if at stock).
What's Hot, What's Not & Final Thoughts
Here are key points about the BIOSTAR Z270 Gaming-ITX/ac.
What's Hot
VRM Is Super Strong: It looks like X370's launch has spilled over to the Intel side of things for Biostar. To be able to use parts like the IR35201 digital PWM and IR3555M PowIRstages, you have to source them, and it only makes sense to source them in bulk. Because of Ryzen's higher power requirements and Biostar's dedication, it seems that they were able to source enough for both series of motherboards. While the IR parts are great on Ryzen, they are even more impressive on Kaby Lake, and it shows in thermal testing.
Dual U.2: The motherboard has two U.2 slots, and while they share bandwidth each with two of the PCI-E x16 (electrically x4) slots, it's still convenient to have the option to choose.
Triple X4 PCI-E 3.0 Slots: The PCH outputs a lot of bandwidth to three x16 (electrically x4) PCI-E 3.0 slots. The presence of the slots allows you to customize your storage and expansion needs as you see fit.
RGB LED Lighting: The RGB LED lighting is gorgeous on the Z270GT8. It is even more beautiful than the Z170GT7 I fell in love with. I like the lighting panels on the VRM heat sinks, but also the lighting below the slits on the IO/audio shield and that of the PCH. Although I could have done without the branding.
What's Not
Fan Headers Only PWM: While PWM fans are great, not all fans are PWM fans. Since all the fan headers are PWM only, voltage mode fans will run full speed when plugged in, so you are limited to using 4-pin fans if you want to control them.
Final Thoughts
The BIOSTAR Z270GT8 is a premium Z270 motherboard from Biostar. It is loaded with high-quality components, a solid feature set, and surprisingly delicious aesthetics. Other vendors should purchase Biostar's GT8 if they want to learn how to properly diffuse RGB LEDs and offer totally customizable heat sink colors as a feature. Biostar also did a few things I admire regarding attention to detail. They added the proper re-drivers for their internal Lightning Charger USB header and M.2 slot. They also added per port PWM controllers to offer 12v/1.5A or 5v/2.4A USB based charging on the blue internal USB 3.0 header.
BIOSTAR's Z270GT8 has impressed me in ways that their Z270GT6 did not, but it costs a lot more. At $329 it's priced as a premium motherboard, finally positioning Biostar in the premium motherboard market. The motherboard could use some enhancements when it comes to memory overclocking, but overall, you should be fine as long as you stay around 3200MHz. I liked many the features and offerings of the motherboard. The Z270GT8 is a high performance and high-quality motherboard designed to impress both inside and out.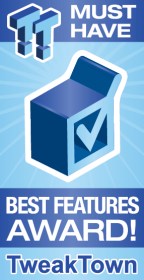 | | |
| --- | --- |
| Performance | 90% |
| Quality | 94% |
| Features | 95% |
| Value | 88% |
The Bottom Line: BIOSTAR is raising the bar with premium quality components, high-end features, and drop dead aesthetics, but your wallet will take a hit.
PRICING: You can find products similar to this one for sale below.
United States: Find other tech and computer products like this over at Amazon.com
United Kingdom: Find other tech and computer products like this over at Amazon.co.uk
Australia: Find other tech and computer products like this over at Amazon.com.au
Canada: Find other tech and computer products like this over at Amazon.ca
Deutschland: Finde andere Technik- und Computerprodukte wie dieses auf Amazon.de
We openly invite the companies who provide us with review samples / who are mentioned or discussed to express their opinion. If any company representative wishes to respond, we will publish the response here. Please contact us if you wish to respond.
Related Tags