Corsair Premium Individual Sleeved PSU Cable Kit Review
Looking to beautify your Corsair PSU powered rig some more? Check out Corsair's Premium Individually Sleeved PSU Cable Kit.

Published Thu, Apr 13 2017 6:45 PM CDT
|
Updated Tue, Nov 3 2020 6:58 PM CST
Introduction, Specifications, and Pricing
At one time, it used to be an exotic luxury in stylish case builds, but since sleeved PSU cables have come to market, it seems that just about everyone is selling a version of them now. While many case manufacturers have kits on offer, and many companies for accessories have made their sets as well, it only makes sense that if you do not have the time or desire to sleeve your PSU wires, it makes the most sense to get your cables from the same people who make your PSU.
Even though we know that Corsair has been doing this sort of thing for quite some time now, they are now bringing forth what the rest of the modders have been doing the whole time. We have seen many variations on the idea of sleeved PSU cables, some with the use of nylon mesh and heat shrink tubes, some using cloth mesh, and crimping the cloth at the ends with the pins. They all offer a clean look and have seen them made in just about any color or combination one's mind can come up with. However, what makes Corsair's latest set of sleeved cables special is that they have moved to paracord sleeve covering each wire, and they have also added cable combs into the deal so that your investment looks as spectacular as possible inside of the chassis.
Up to now, Corsair has offered many ways to buy their cables. There was the option to buy them individually, you could buy sets for the 24-pin, 8-pin, and a pair of 6+2 PSU cables, and we even saw full replacement sets that were sorted by the type of PSU as Corsair PSUs vary from model to model. Since Corsair always has their hand on the heartbeat of latest trends, it only made sense to take things to the next level. What they are doing now is offering what they call the Premium Individually Sleeved PSU Cable Kits, which not only come in many colors, but are a full replacement set for their PSU's, and encompasses a set of nine cable combs, which aid in delivering a professional appearance to anyone's build.
At this time, for the Type 4 Generation 3 PSU's, Corsair is offering them in six color choices. These colors are a light blue, light blue and black alternating sleeves, white, white and black, and also red, and red and black sets. All of these sets are shipped with eleven cables, and in this instance are compatible with the RMi, RMx, and SF Series PSU's, but there are sets for just about every Corsair PSU being made at this time. Along with the various cables, there are nine combs in the kits, and all of the full sets come with a velvet bag to hold onto either the default cables from the PSU or the extras in the kit which may not go used in your build.
What we find in this Premium PSU Cable Kit starts off with the 24-pin cable. The chart explains that this cable is 610mm in length, and it offers a 470 microfarad capacitor on the 12V wire, a 560 microfarad capacitor on the 5V wire, and another 560 microfarad capacitor on the 3.3V wire. Next in the kit is a pair of 4+4 cables which are 750mm long, and are used to supply the motherboard's 8 or 4-pin connections. These cables will work for 8-pin or 4-pin connections as each has an end that will split apart, and contains a 330 microfarad capacitor on the 12V line. Next in line are the 6+2-pin PCIe cables. These two cables are 650mm in length, they also have a 330 microfarad capacitor inline, and each of the cables has two connections on it.
There are also a pair of single connection 6+2-pin PCIe cables that are the same length and use the same capacitors, but allows a user to power up to six GPU power connections in total. These kits also come with SATA power cables, of which there are two with four connections each, totaling eight things that can be powered via SATA power connectors. While an older standard, Corsair does not leave out the Molex peripherals either. Just like the SATA cables, this pair of cables is 750mm in length, they offer four connections on each cable, and neither the SATA nor Molex connections have capacitors in line to reduce noise and ripple.
When this trend was new to the market, when it came to custom cables like this, it would cost an arm and a leg to get something of this quality. Of course, as the idea gained popularity and more were being made, prices have dropped quite a bit. While you can still find full kits such as this in the range of $45 to $50, these kits are now on the same level and the ones that start at $100 and work their way up from there. Keep in mind, though; you are taking a chance that compatibility might be an issue or availability for your specific power supply may not be supported either. This is why Corsair has chosen to offer kits in the past and is why they have upgraded from the Professional Series to this Premium Series we are looking at today.
Corsair has set the MSRP for these kits to sell at $99.99, which isn't all that bad, to begin with. However, if you look around online, you can find these kits for a bit less money. For instance, as we looked at Amazon for a listing, we found the white and black Premium Individually Sleeved PSU Cable Kit to be selling for $83.08. Considering the quality of what you are offered, along with the extras these kits ship with, Corsair is not only filling a void for the people who like top-end paracord sleeved kits, but are delivering them with a reasonable price point as well.
Chad's Chassis Test System Specifications
Motherboard: GIGABYTE GA-Z68X-UD4-B3
CPU: Intel Core i7 2600K (buy from Amazon)
Cooler: Corsair H80i GT (buy from Amazon)
Memory: G.Skill Ripjaws F3-12800CL6D-4GBXH
Video Card: ZOTAC GeForce GTX 970 AMP. Extreme Edition (buy from Amazon)
Storage: SuperSpeed 128GB SSD
Power Supply: Corsair RM 750x
OS: Microsoft Windows 7 Ultimate 64-bit (buy from Amazon)
Packaging
Using black with bright yellow trim, Corsair ships the Premium PSU Cable Kit in a box with a window to view the color of wires inside of the box. In this instance, we got the white and black set of individually sleeved cables, which offer in-line capacitors, they are stylish and flexible with paracord sleeves and are compatible with Type 4 Corsair power supplies.
Spinning the box to the left, the panel on the right of the box shows us what is included. There is one ATX 24-pin cable, a pair of EPS12V 4+4-pin cables, four PCIe cables, two SATA cables, two Molex cables, and a set of nine cable combs.
The back of the box starts off with renderings of all of the included cables with the length displayed to the left of each cable. And they also show the two types of combs offered. At the bottom, there we find a diagram of the 24-pin connection and the 24-pin comb, to ensure it is aligned properly to allow the three double-wire connections to fit the comb properly.
The last panel covers things we have already seen, stating initially that the Premium PSU Cable Kit has individually sleeved cables. The bulk of the panel is then used to cover the in-line capacitors and why they are there, the use of paracord and its attributes, and this kits compatibility, which is then repeated in French.
Along with what comes inside of the box, there is a bit of literature to look over as well. The larger insert on the left is about disposal information if for some reason you wanted to bin the lot of them. On the right is an insert explaining what Corsair will cover over the period of one year from the date of purchase.
Corsair Premium Individually Sleeved PSU Cable Kit
In this image, we start off with the basics. On the left is one of the EPS12V 4+4-pin leads which matches the second one on the right. Between them is the 24-pin cable, which at one end is a 6-pin and 18-pin connection, while at the other is the typical 20+4 connection we are used to seeing on just about any PSU cable.
In this image, we decided to put all of the PCIe cables together. On the left is the pair of single PCIe power connection cables, and both use a single 6+2 –pin connection at one end, and 8-pin connections to go into the PSU. The pair on the right is capable of powering two PCIe power connection with one cable. These both have a pair of 6+2-pin connections for the video card but stem from a single 8-pin connection each, to be connected to the PSU.
The last group of wires is for powering everything else in the system. On the left, we see a pair of cables which start with a 6-pin connection at the PSU and extend with four Molex connections evenly spaced along the length of the cables. To the right, we see much of the same design, starting with a 6-pin connection for the PSU, but this time there are four SATA connections evenly spaced on each cable.
Inside of a small bag which you will find mingling with the cables, Corsair also sends a set of nine combs to be used to keep the individually sleeved cables evenly spaced and looking as good as they possibly can inside of the chassis. At the left is the 24-pin comb with a few deeper grooves for the dual wired portions of the 24-pin cable. The rest of the combs can be used for the EPS12V 4+4-pin cables, the 6+2-pin PCIe cables, and they can even be used to clean up the appearance of the SATA and Molex cables too.
At the bottom of the box, under all of the cables and combs, you will find this velvet bag. This is intended to offer a place to keep the extra cables which you may not use, it has a drawstring top, and has the Corsair name and logo printed in white on the front of it.
Since these cable kits are made to work with specific power supplies, Corsair has also sent us the PSU to connect the Premium PSU Cable Kit to it. Since we do not need a ton of power to push our test system, we have been given the RM 750x, 750 Watt, 80 Plus Gold certified PSU with a ten-year warranty to aid in the rest of the review.
Installation and Aesthetics
After a bit of work to get the PSU mounted and the cables ran, we figured we would start at the beginning with an image of the Premium PSU Cable Kit plugged into the PSU. Many cases now offer a PSU cover, so we are not too pressed about the looks, but we did find the cables lock solidly into the PSU, unlike earlier sets which we had to force into the PSU to ensure the locks latched. This time, everything worked with little effort on our part and is much improved over the older designs.
At the top left corner of our motherboard, we had to make the EPS12V 4+4-pin connection. There are many motherboards out there which require a pair of these connections to be made and is why Corsair sends a pair of the cables in the box. With the comb in place, our view of the 4+4-pin cable is one of evenly spaced white and black wires which gently curve around to make the connection with the motherboard.
When it comes to the 24-pin cable, we do appreciate the comb offered, as without it the cable just clumps together into a mess of wires. Using the comb allowed us to keep the white and black alternating pattern visible and somewhat clean looking, but past the comb, you can see the cable collapsing as it passes through the chassis grommet.
Even though our video card uses only 6-pin PCIe connections, we still used the combs to keep the pattern visible and leaving the cables routing cleanly to the video card. The other thing we like here is that the +2 portion of the cables are loose from the PSU connection, which means you do not have to have them visible. You can simply tuck them in behind the motherboard tray.
While at this point in PC usage, the need for Molex connections is dwindling, and for this build, we found no need to use them at all. However, the SATA cables are used in every build we do. Even though we hid a comb behind the frame of the chassis, if you have the cables on display like this, it does help using them, to keep the wiring evenly spaced and attractive to look at.
Final Thoughts
There is much to like when we think back to what we saw with this Premium PSU Cable Kit from Corsair. First of all, we like the alternating pattern of colors offered in this white and black kit, but even if this is not your style, remember, Corsair has may other options as well. While we are on about the aesthetics, there are two other things which immediately come to mind. There is the fact that there is not one millimeter of shrink tube used on these kits, which is a much more attractive way to build these types of products.
Then, we have to address the combs which ship in the box, as they keep the pattern in place, and eliminates the cables collapsing and looking like a jumbled mess. Everything about this kit feels high-end, from the packaging, down to what is offered in these kits, and the use of paracord for the sleeves, which delivers a soft feel and stellar appearance.
Getting down to brass tacks on the kit and how it works, we found no discrepancy in voltages with the stock PSU cables or this Premium PSU Cable Kit from Corsair. While we had our Digital Multi Meter at the ready, we initially looked at AIDA64 for the voltage readings. Taking a screenshot with both sets of cables in play, we saw that the voltages received at the motherboard were all identical down to the hundredth of a volt. Even seeing that, we still probed around at the Molex connections, SATA connections, and in the 24-pin to see if the software readings we on point, and found that results were within a few hundredths of a volt between them. Either way of looking at voltages showed no reason for concern or out of spec readings.
We did wish we had advanced testing ability, but for now, all we can do is assume the in-line capacitors were doing their intended job. With no way to measure noise or ripple in the leads, all we can go on is the fact that our test system ran and clocked as it would with any other PSU powering it. We also loved the fact that the connections have been changed in the Premium PSU Cable kits as well. Where older kits were a struggle to get seated, the Premium Kit's connectors all lock into place with much less effort than the previous solutions from Corsair.
While your options for custom cables for the PSU are pretty much endless, we have seen some concern in emails before this review as to some kits not being compatible with various power supplies. That being said, while there are more affordable solutions to be had if you are not that picky, you could end up causing yourself more problems than its worth by selecting the wrong kit for your Corsair power supply. We admit, even though the Professional Series kits were a pain to get connected properly, we ran a set in our daily driver for well over a year. The Premium Individually Sleeved PSU Cable Kit is better in all aspects, and considering it only costs $83.08 from Amazon right now, you are guaranteed compatibility and a lack of worrying about releasing any magic smoke from your PC.
Whether you want a light blue, red, white, or a mix of any of the three with black wires too, for Corsair PSU owners, there is no better solution for you out there, without a premium price and the time it takes a guy to make them for you in their spare time. If you want style, aesthetic appeal, use of paracord, no ugly shrink tube to see, and a set of combs and a bag to go along with the deal, look no further than the Premium PSU Cable Kits from Corsair.
Chad's Chassis Test System Specifications
Motherboard: GIGABYTE GA-Z68X-UD4-B3
CPU: Intel Core i7 2600K (buy from Amazon)
Cooler: Corsair H80i GT (buy from Amazon)
Memory: G.Skill Ripjaws F3-12800CL6D-4GBXH
Video Card: ZOTAC GeForce GTX 970 AMP. Extreme Edition (buy from Amazon)
Storage: SuperSpeed 128GB SSD
Power Supply: Corsair RM 750x
OS: Microsoft Windows 7 Ultimate 64-bit (buy from Amazon)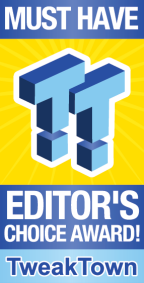 | | |
| --- | --- |
| Performance | 97% |
| Quality | 99% |
| Features | 99% |
| Value | 95% |
The Bottom Line: With what you get in the Premium PSU Cable Kits from Corsair, we find them to show strong in all aspects! They look good, use paracord now, connect easily, come with cable combs, a storage bag, and a reasonable price too.
PRICING: You can find products similar to this one for sale below.

United States: Find other tech and computer products like this over at Amazon.com

United Kingdom: Find other tech and computer products like this over at Amazon.co.uk

Australia: Find other tech and computer products like this over at Amazon.com.au

Canada: Find other tech and computer products like this over at Amazon.ca

Deutschland: Finde andere Technik- und Computerprodukte wie dieses auf Amazon.de
We openly invite the companies who provide us with review samples / who are mentioned or discussed to express their opinion. If any company representative wishes to respond, we will publish the response here. Please contact us if you wish to respond.