IN WIN PRO-1 Aluminum Headset Holder Review
IN WIN has created a fancy and solid headset holder in the PRO-1 which while being a little costly, could complement your desk setup really well.
Published Tue, Jan 12 2016 9:20 PM CST
|
Updated Tue, Nov 3 2020 6:58 PM CST
Rating:

90%
Manufacturer: IN WIN
Introduction
Where do you put your headset at your computer when not in use? There have been attempts by companies to do things like integrate headset holders on monitors (BenQ) or even on cases (Thermaltake) but every time they feel a little awkward and are cumbersome to use.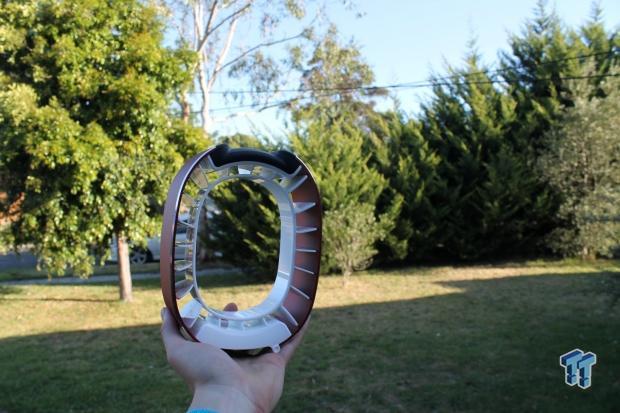 While I have a BenQ XL2420T 144Hz monitor with a headset holder on the side, it hits my second monitor and is, therefore, useless. I like my chassis to sit on the floor and a headset holder attached to this would either hit the desk or be knocked by my leg, meaning my $260 headphones end up either lying on the desk, around my mouse or in dire situations, on the floor. None of these solutions are adequate, and none of these look good, what if we could kill two birds with one stone?
Well, this is what IN WIN is trying to do with the PRO-1 headset holder, offering a solid aluminum and rubber stand to keep your headset safe from animals or flights off the desk, while looking good at the same time. The only other mainstream holder that comes to mind is the old constructible Tt eSPORTS Hyperion.
Specifications
Constructed out of an aluminum frame, this headset holder features a soft rubber top to perch your pride and joy audio accessory on.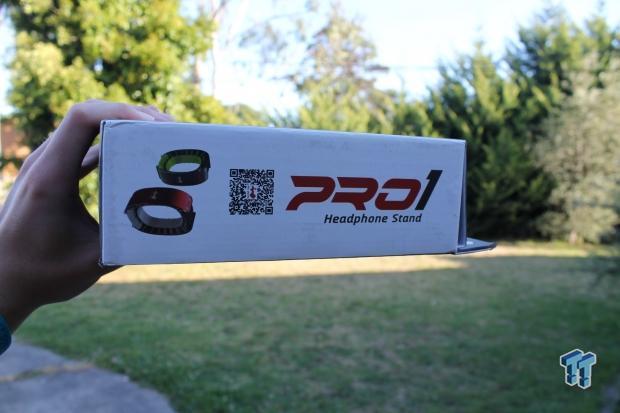 The rubber top measures in at 53mm in diameter to accommodate even the biggest headsets, in addition to it measuring in at approximately 53mm wide. The bottom further features rubber design for non-slip characteristics, with the internal structure of the product being plastic.
Pricing & Availability
Available from an Australian PC retailer for $47.47 US ($65 AU), this product is a little pricey for anyone toting a budget audio option, however becomes quite useful for anyone with a $150+ headset or pair of headphones. The reason we've linked an Australian retailer is because it's not at any major US stores, meaning you're going to have to get creative when finding a way to get one for yourself. While the Tt eSPORTS Hyperion was priced at around $35 on release, it was cheaply made, with the PRO-1 being better suited for high-end audio.
Putting it to use
As you would expect from a product that is constructed out of so much metal and being so heavy, it's built well. Another recent holder I tested was attached to the back of a $500+ SoundBlaster DAC, and it made my heart skip a beat when putting my audiophile cans atop, swaying like a fern in the breeze. In comparison with this, the IN WIN PRO-1 looks like it could survive a grenade explosion, grounding itself solidly and providing a non-slip base, as promised.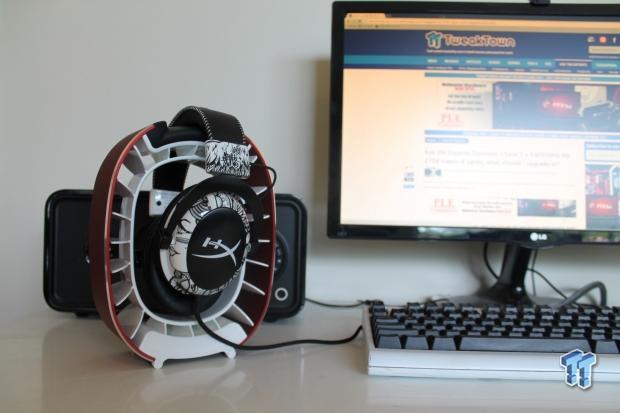 This headset holder is well put together, non-slip and very sturdy, packing a premium package overall. The colors are a central point of interest, being love-hate for many users as they, and the design, are quite 'out there' and 'modern' in presentation.
The soft rubber section for the headset cushioning holds most products well, with expanding bridge headsets having a little trouble thanks to their fluid design. The main issue with this product comes with the non-adjustable sizing (height), meaning that a few headsets of mine have to be re-adjusted to a smaller length setting to sit properly on this product, sitting a little low and determining that the headset touched the table.
Another issue comes in the form of the sheer size and weight of the product, meaning that it's not so much a 'space saving' product, but something to help create a centerpiece for your headset. The PRO-1 is something to 'class up' your overall computer setup and further keep your precious cans safe from scuffs and harm.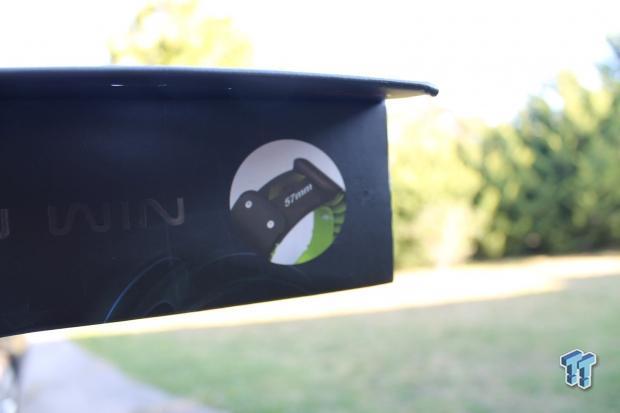 What's Hot
Sturdy: The base is broad and strong, meaning it's not going to tip over.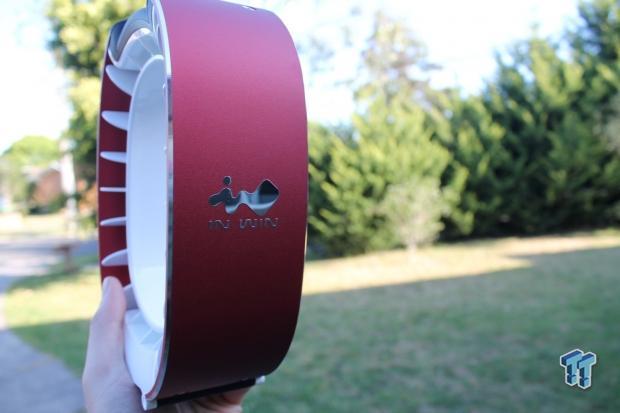 Strong construction: The aluminum frame and plastic reinforcement mean that it's not going to move, bend or buckle, even with the heaviest of headphones on top.
What's Not
Hard to find: While not about the product itself, you might have some issues trying to buy one for yourself.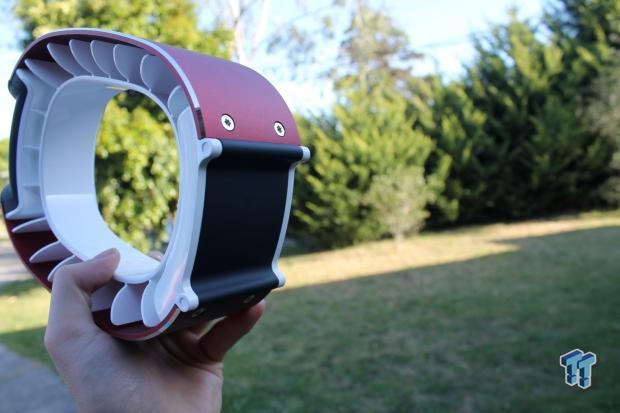 Wide and weighty: Although it's quite strong and stable, the base is significantly large, meaning that those who are space poor though look elsewhere.
Final Thoughts
In conclusion, the IN WIN PRO-1 headset holder is designed for and does a stellar job of offering a superior experience. If you're not too strict on space and want something to spruce up or cap off your awesome desk setup, this product may be the perfect one for you.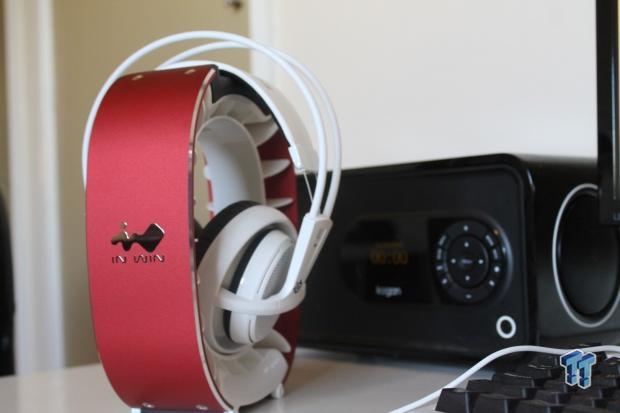 Unlike many competitors, this product is extremely sturdy, but that comes at a price of being heavy, bulky and sometimes annoying due to it not being tall enough. This being said, many competitors go the complete opposite way, trying hard to make a compact and slender product that ends up being flimsy and something not to trust any 200 gram+ headset on, being almost every product that's on-ear or over ear over $80 retail. If you're looking at a premium package, this headset holder is hard to beat.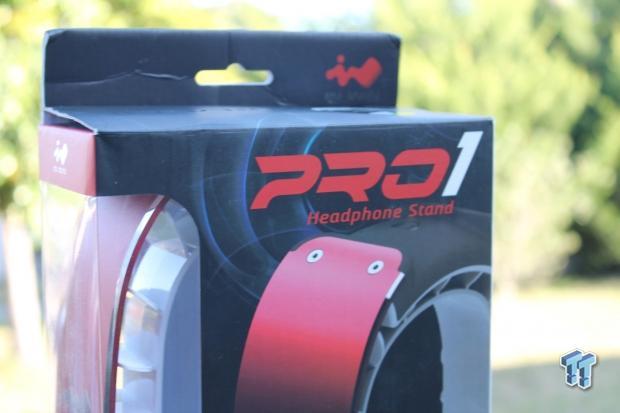 Chris' Test System Specifications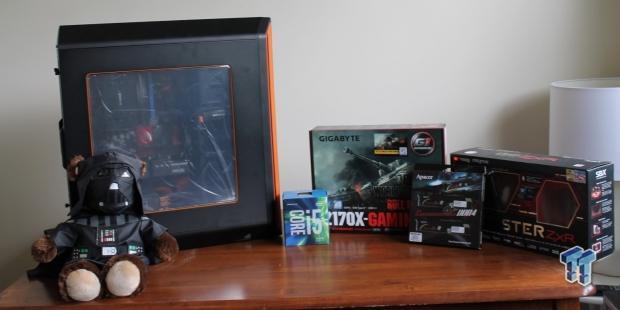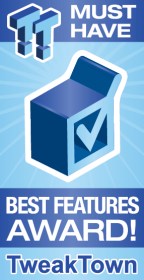 | | |
| --- | --- |
| Performance | 95% |
| Quality including Design and Build | 90% |
| General Features | 95% |
| Bundle and Packaging | 90% |
| Value for Money | 80% |
The Bottom Line: IN WIN's PRO-1 works as described, it's easy to put on and take off your phone and it's great insurance for when you're about to head on an adventure.
PRICING: You can find products similar to this one for sale below.

United States: Find other tech and computer products like this over at Amazon.com

United Kingdom: Find other tech and computer products like this over at Amazon.co.uk

Australia: Find other tech and computer products like this over at Amazon.com.au

Canada: Find other tech and computer products like this over at Amazon.ca

Deutschland: Finde andere Technik- und Computerprodukte wie dieses auf Amazon.de