ASUS ROG STRIX Z270I Gaming Mini-ITX Motherboard Review
For those wanting to build a small gaming rig, ASUS' ROG STRIX Z270I Gaming Mini-ITX motherboard packs in loads of features and performance.
Published Wed, Mar 22 2017 8:22 AM CDT
|
Updated Tue, Nov 3 2020 6:58 PM CST
Rating:

92%
Manufacturer: ASUS
Introduction, Specifications, and Pricing
Although AMD's Ryzen launch a few weeks ago temporarily took the focus off Intel's latest offerings, Intel's gaming performance still puts it at the top for most gamers. Regarding performance and features, Intel's Z270 chipset is the most advanced on the market, even beating Intel's X99 chipset regarding connectivity.
There is a lot of interest in Mini-ITX offerings. Since they are very small, users can build tiny systems packed with power. ASUS has always been very active in the Mini-ITX market, with multiple generations of ROG Mini-ITX motherboards at the top of their Mini-ITX offering. The STRIX Z270I Gaming is a ROG product.
While the traditional ROG Mini-ITX motherboard utilizes the Impact name, ROG STRIX products are targeted more towards gamers and enthusiasts rather than overclockers. That does not mean that the STRIX Z270I Gaming does not overclock, ASUS used high-quality components in the VRM to facilitate overclocking, and the UEFI is loaded with overclocking features.
Without further delay, let's take a gander at the ASUS ROG STRIX Z270I Gaming.
Specifications
The STRIX Z270I Gaming offerings both Intel LAN and ASUS Wireless AC for network connectivity, a 32Gb/s M.2 slot, high-end audio, and a USB 3.1 type-C front panel header.
Pricing
The STRIX Z270I Gaming costs around $180.
Packaging and STRIX Z270I Gaming Overview
Packaging and Overview
ASUS's box is quite small, as small as the motherboard itself. It highlights the STRIX features such as RGB LEDs. The motherboard is very well protected inside the box.
The accessory package includes ROG stickers, SATA cable labels, ROG coaster, ROG case badge, front panel header extension cable, WIFI antenna, CPU installation tool, IO panel, four SATA cables, RGB header extension cable, M.2 installation hardware, manuals, and driver DVD.
The STRIX Z270I Gaming has three fan headers. The CPU fan header supports 1A, DC or PWM operation, and is circled in red. There are two other fan headers circled in blue, they are 4-pin fan headers, but according to the manual, they only offer voltage mode operation. That isn't such a bad thing since they will also work with PWM fans, and will be able to control them through DC mode operation.
The motherboard is super small, as are all Mini-ITX motherboards, but ASUS did a great job of packing in features. The heat sinks are also quite well done, the VRM heat sink closest to the IO panel is raised so that it can span outwards to help improve surface area. The PCH heat sink cools the PCH and an M.2 drive that is sandwiched between two layers. The back of the motherboard has an M.2 slot and some hardware.
The rear IO panel features three USB 3.0 type-A ports, USB 3.0 type-C, four USB 2.0 ports, HDMI, DiaplyPort, Gbit LAN, WIFI connectors, and 7.1 audio outputs with S/PDIF out.
A single reinforced PCI-E 3.0 x16 slot is reinforced in x, y, and z-axis directions. At the edge of the motherboard, we get front panel connectors, USB 3.0 internal header, two SATA6Gb/s ports, and an RGB LED header.
Two SATA6Gb/s connectors sit to the right of the PCH heat sink. The motherboard also features a USB 3.1 front panel header at the top left of the motherboard.
Boot LEDs located on the top right of the motherboard help tell you if a device is preventing bootup. The topside M.2 slot is revealed when you unscrew the top part of the PCH heat sink. There is a large thermal pad on the top part of the heat sink to cool the M.2 drive's controller.
A second M.2 slot is located on the back of the motherboard. The CMOS battery is attached to the WIFI unit by a double-sided sticky pad.
The heat sinks are all screwed down and make excellent contact with the components they cool down.
ASUS STRIX Z270I Gaming Circuit Analysis
Circuit Analysis
The STRIX Z270I Gaming has a lot to show with its heat sinks removed.
The VRM on this motherboard is a 6+2 phase VRM for the CPU VCore and iGPU. The PWM is an unknown, labeled ASP1400, it seems to output 6 phases for the CPU, but I am unsure if it controls the iGPU phases as well because there are a few PWM controllers on the backside the VRM. It also seems to have two integrated drivers.
Two Richtek RT8125 single phase PWMs labeled "6X=" control minor rails, and perhaps the iGPU phases. Six drivers on the backside of the VRM help control the CPU phases. They seem to be Richtek parts.
Each of the CPU VCore, iGPU, and some minor rails use On Semiconductor PowerPhase Dual N-Channel MOSFETs that integrated the high-side and low-side MOSFETs into a single package. They should be able to output 20A, which is more than enough for Kaby Lake in a six phase configuration. Capacitors are 10K FP Caps from Japan.
ASUS STRIX Z270I Gaming Circuit Analysis Continued
STRIX Z270I Gaming Circuit Analysis Continued
ASUS is using the Realtek ALC1220, which offers 120dB SNR and an integrated headphone amplifier. To spice things up, ASUS also added two extra operational amplifiers, the Texas Instrument RC458, and OP1688. Nichicon Gold series audio capacitors and PCB isolation of the audio section help to improve overall audio quality.
Intel's i219v PHY compliments the integrated MAC in the PCH to produce the Intel NIC. ASUS's WIFI card is the Qualcomm QCNFA364A 2x2 Wireless AC/BT 4.1 controller.
The USB 3.1 internal header is controlled by the ASMedia ASM2142 and uses an ASMedia ASM1543 type-C controller. RGB LED control is derived from an AURA chip, and a Texas Instruments 2592AA eFuse helps protect the port from reversed polarity.
The nuvoTon NCT6793D SuperIO controls the fans and offers monitoring, while the TPU chip helps out with ASUS specific features such as automatic overclocking. A single 128Mbit (16MB) BIOS ROM holds the BIOS. The little chip labeled 6V4153 is a clock buffer, perhaps to enhance BCLK margins.
BIOS and Software
BIOS
ASUS's UEFI for the Z270I Gaming is very similar to that of their other ROG products. The motherboard has built in overclocking profiles, including a 5GHz, overclock profile.
Fan control is top notch, but the motherboard only has three headers to control. There are two modes of operation for the motherboard's UEFI, an EZ Mode and an Advanced mode. The Advanced mode is easy to navigate and use, and overclocking is very simple.
Software
ASUS's software suite includes AURA LED, Lighting Control, RAM Cache II, Web Storage, Ai Charger, AI Suite III, EZ Update, DIP5 (which includes a lot of other software like Fan Xpert 4 and Digi+ Control), GameFirst IV, and APRP Utility just to name a few.
Test System Setup
Steven's Motherboard Test System Specifications
The STRIX Z270I Gaming's aesthetics are simple. The motherboard has no RGB LEDs that illuminate the top-side of the motherboard, but it does have a bunch of RGB LEDs that illuminate the bottom of the right side of the motherboard. By default, these RGB LEDs produce a rainbow effect.
Overclocking
Overclocking Results
CPU Overclocking
CPU overclocking was simple and straight forward. The first thing I did was set XMP, then I set the cores to 50x, and voltage to 1.3v with LLC level 7. The system booted very easily, and I was able to run my Handbrake test. Even with its tiny VRM, it's able to drive the 7700K to 5GHz.
Compatible Memory Overclocking Kits
In this section, I overclock four memory kits only using XMP, if the kit works then the results are below. I welcome memory vendors to send in their kits to be tested on each motherboard.
Corsair Dominator Platinum 3200MHz C16 8GBx2
G.Skill TridentZ 3866MHz C18 8GBx2
GEIL EVO X RGB 3200MHz C16 8GBx2
GEIL EVO FORZA 3200MHz C16 8GBx2
The STRIX Z270I Gaming overclocked all our kits with ease by just enabling XMP.
CPU, Memory, and System Benchmarks
CINEBENCH 11.5
wPrime
AIDA64 AES and HASH
AIDA64 FPU
AIDA64 Memory
ScienceMark
HandBrake
3DMark: Fire Strike
3DMark: Cloud Gate
ResidentEvil 6
The STRIX Z270I Gaming's stock performance reveals multi-core enhancement is disabled by default and its stock performance is a bit lower in some situations than other motherboards. It could be because the motherboard is very small, so ASUS isn't giving it the high-performance increases at default. However, we see its performance numbers soar to match or do better than other motherboards when I standardize settings.
Some motherboard reviews put a lot of weight into motherboard CPU, memory, and GPU benchmarks, but for me, CPU, memory, and GPU benchmarks on motherboards should be more about finding anomalies, and I do that at standard settings (4.8G in graphs).
System IO Benchmarks
CrystalDiskMark SATA6G:
CrystalDiskMark M.2:
ixChariot Network Throughput:
The STRIX Z270I Gaming's M.2 and SATA performance is excellent, especially the SATA performance. Network performance is also strong; its wireless AC controller is doing well.
Audio RMAA 5.5:
I disable all audio features, set the correct bitrates, and then test the audio with a loopback test.
Sound Judgment by Ear: Excellent. ASUS's implementation of the ALC1220 is solid. There are five ratings for audio: 1. Problems, 2. Okay, 3. Acceptable, 4. Very good, 5. Excellent
Thermal Imaging and Power Consumption
System power is measured at the wall with an AC power meter.
Note on Thermal Images: In the temperature section, we use our Seek thermal imaging camera to capture the surface temperatures of major components on the board. I look at the VRM and then all other things that light up the screen. If there is something to worry about, then I will state it. Otherwise, I will just show the hotter running parts of the board for fun. Unless some component is over 80-90C, then there isn't anything to worry about.
All systems will act differently, so I will look for commonalities, such as how far from the VRM the heat spreads through the PCB and the difference in temperature between the front side and backside of the PCB. Keep in mind, the majority of the heat from the VRM goes into the PCB as it is a giant soldered on copper heat sink. A larger difference in temperature between the back and front of the PCB points towards a more effective heat sink.
Thermal Testing at Stock Speeds:
The image on the left is always at idle, and the image on the right is at load. During ALL TESTS, fans above the VRM that cool the CPU cooler's (Corsair H110i GT) radiator are turned on to high (12v).
Full frontal.
Up-close of the front of the VRM.
Up-close of the back of the VRM.
Thermal Testing at 4.5GHz Overclocked Speeds:
The image on the left is always at idle, and the image on the right is at load. During ALL TESTS, fans above the VRM that cool the CPU cooler's (Corsair H110i GT) radiator are turned on to high (12v).
Full frontal.
Up-close of the front of the VRM.
Up-close of the back of the VRM.
The STRIX Z270I Gaming's thermal performance is acceptable. It has a very small VRM on a PCB that is very busy. Mini-ITX motherboards can be very tricky when it comes to implementing overclocking hardware, and ASUS has done a decent job here so that the system does not throttle. That being said, I would advise some type of active cooling if you will be running over 4.8GHz 24/7.
Anything under 60C is great, 60-80C is acceptable, and anything above 80C is a bit worrisome (if at stock).
What's Hot, What's Not & Final Thoughts
Here are key points about the ASUS ROG STRIX Z270I Gaming.
What's Hot
Dual M.2 with Heatsink: Most Mini-ITX motherboards only have a single M.2 slot, if even that. The STRIX Z270I Gaming offers two 32Gb/s M.2 slots, one on the front of the motherboard and another on the back. The heat sink for the one on the front is beefy, uses a nice thermal pad, and does seem to absorb a decent amount of heat from the M.2 drive's controller.
USB 3.1 Internal Header: The motherboard offers an internal USB 3.1 header, and it's currently the only Mini-ITX motherboard with a USB 3.1 internal header.
Solid Quality: The VRM uses high-quality parts for the power stage components such as Texas Instruments NexFETs. The motherboard's construction also is very solid, the single ASUS Safe-Slot is a nice touch, and ASUS has done a nice job of balancing quality with price.
Layout Considerations: ASUS has done a nice job of revising layout to expand the usability of the motherboard's features. For starters, they have taken advantage of the fact that the PCH needs a heat sink, and designed a double decker heat sink so you can mount an M.2 drive over the PCH. The left VRM heat sink has also been designed to rise a few inches and then span outwards, allowing the heat sink to maximize its surface area in a tight space. A lot of the headers are in easily accessible areas, and ASUS has provided a fan out cable for the front panel connectors.
What's Not
USB 3.1 Only Through Header: While there is a type-C port on the rear IO panel, it's only USB 3.0 and not USB 3.1. The motherboard has a USB 3.1 controller, but it is only connected to the USB 3.1 internal header, and there are not many cases with front panel USB 3.1.
Final Thoughts
The ASUS STRIX Z270I Gaming is a ROG Mini-ITX motherboard that looks to offer a high number of features and connectivity at a slightly lower price point than a ROG Impact motherboard would. It forgoes overclocking features, such as a POST code display and on-board buttons for extra features such as a USB 3.1 internal header, two M.2 slots, and WIFI.
ASUS has kept the price of the motherboard in a reasonable range. The color-neutral theme of the motherboard allows you to easily match it to other case accessories. The rear RGB LEDs up and down the right side of the back of the PCB produce a really awesome lighting effect when the motherboard is turned on.
If you want a solid Mini-ITX motherboard with a good number of features at a reasonable price, the STRIX Z270I Gaming is worth a look.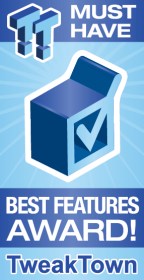 | | |
| --- | --- |
| Performance | 90% |
| Quality | 94% |
| Features | 94% |
| Value | 90% |
The Bottom Line: ASUS's first-rate design and engineering come to light in this mini-ITX motherboard with dual M.2 ports, a USB 3.1 internal header, and solid construction.
PRICING: You can find products similar to this one for sale below.

United States: Find other tech and computer products like this over at Amazon.com

United Kingdom: Find other tech and computer products like this over at Amazon.co.uk

Australia: Find other tech and computer products like this over at Amazon.com.au

Canada: Find other tech and computer products like this over at Amazon.ca

Deutschland: Finde andere Technik- und Computerprodukte wie dieses auf Amazon.de