ASUS ROG STRIX Z270G GAMING Motherboard Review
ASUS manages to pack loads of impressive features into its new Micro-ATX ROG STRIX Z270G GAMING motherboard. Come and take a look.
Published Tue, Jan 24 2017 8:24 AM CST
|
Updated Tue, Nov 3 2020 6:58 PM CST
Rating:

92%
Manufacturer: ASUS
Introduction, Specifications, and Pricing
If you have reviewed ASUS's lineup of Z270 motherboards, you might have noticed that the Gene is missing from the regular ROG lineup and that most of their motherboards are now ROG products under the STRIX brand. ASUS's STRIX lineup of boards started with their ROG STRIX X99 GAMING, and that trend has spread to their new Intel 200 series motherboards. I assume that the STRIX Z270G GAMING is designed to partially replace the Gene, and since it's an mATX motherboard under the ROG brand, it makes sense.
The ROG STRIX Z270G GAMING is loaded with features and a layout many micro-ATX enthusiasts will approve of. The new STRIX Z270 series also use a very neutral color theme, instead of adding in any color, ASUS decided to black-out/gray-out most of the motherboard, so it's very easy to match accessories to the motherboard, and even easier to choose your own color theme.
Without further delay, let's take a deep dive into the STRIX Z270G GAMING.
Specifications
The STRIX Z270G GAMING has a healthy amount of USB 3.1, Wireless AC, Intel Gbit LAN, two M.2 slots, ASUS"s SupremeFX audio, and the latest in ASUS's AURA RGB technology.
Pricing
The STRIX Z270G Gaming costs $199.99.
Packaging and STRIX Z270G GAMING Overview
Packaging and Overview
ASUS's box design promotes the motherboard's black color theme and the RGB LED lighting capabilities. Packaging is decent; the motherboard sits inside a cardboard box.
The accessory package includes ROG coaster, 3D printing mount package, RGB extension cable, 10-in-1 cable label, two M.2 screw kits, ROG Strix stickers, SLI HB bridge, 2T2R antenna, four SATA6Gb/s cables, IO shield, user manual, driver DVD, and CPU installation tool.
ASUS offers auto-sensing fan headers. The four headers circled in blue at 1A headers that can work in either PWM or DC mode. There is a Pump+ header circled in orange that supports up to 3A output for water pumps; it's also flexible PWM or DC mode. A temperature sensor input is circled in red and can be used as a reference for fan control.
If you have not noticed the motherboard's silkscreen is also part of its design. It allows the motherboard to become almost white, as it covers most of the motherboard. I assume it is supposed to add to the heat sink design aesthetic, and it does not look bad in person. I like ASUS's use of the silkscreen and heat sink design. It is not bright enough to stand out in a case and will blend into the background if needed. The back of the motherboard features a second M.2 connector.
The rear IO panel features Wi-Fi antenna connectors, four USB 3.0 ports, two USB 2.0 ports, USB 3.1 type-A, USB 3.1 type-C, HDMI, DisplayPort, PS/2 Keyboard/Mouse, 1Gbit LAN, and 7.1 audio output with S/PDIF optical.
The PCI-E layout isn't complicated; the first and second full sized PCI-E x16 slots operate at x16/x0 or x8/x8. There are two x1 slots as well that operate off the PCH. The battery for the CMOS is located above the first x16 slot. There are also six SATA6Gb/s ports, some of them share bandwidth with the M.2 slots, the manual will specify which will be disabled when different types of M.2 devices are installed.
One of the M.2 x4 PCI-E 3.0 connectors is located on the back of the motherboard, and the other is located on the front. A USB 3.0 internal header sits at the bottom of the motherboard along with two USB 2.0 headers, and an RGB LED header.
Another RGB LED header sits at the top of the motherboard near boot LEDs. A USB 3.1 20-pin internal header sits below the 24-pin connector.
All the heat sinks are held down by screws.
ASUS STRIX Z270G GAMING Circuit Analysis
Circuit Analysis
The STRIX Z270G-Gaming has a lot to reveal without its heat sinks on.
The VRM on this motherboard is in an 8+2 phase configuration. It has the same PWM controller as the Maximus IX Formula, labeled ASP1400. I assume it is from Richtek since the drivers seem to use Richtek markings. It seems that four phases are being doubled to eight for the CPU VCore since each two sets of inductors report back as one to the PWM. The MOSFETs are from ON Semiconductor, the 4C09B and 4C06B are similar to PowerPAKs seen from other vendors. They were used on some of ASUS's previous generation motherboards and should be fine for ambient overclocking.
The motherboard uses 5K capacitors with "MIL" stamped on them. While each of the VCore phases uses on high-side and one low-side MOSFET, each of the iGPU phases uses two low-side MOSFETs and one high-side.
The memory VRM is a single phase powered by two low-side MOSFETs and one high-side MOSFET (like the iGPU phases), and is controlled by a Richtek PWM labeled "6X=2E".
ASUS STRIX Z270G GAMING Circuit Analysis Continued
STRIX Z270G GAMING Circuit Analysis Continued
ASUS's ALC1220 implementation utilizes extra amplifiers as well as Nichicon Gold series audio capacitors to improve audio quality. While the ALC1220 has its own built-in amplifier, it only amplifies a single output.
ASUS is using a Texas Instruments OPA1688A and a Texas Instruments RC4580 to add amplification to a second headphone output. Like most of ASUS's other motherboards, the audio section of the PCB is physically isolated from the rest and each audio channel is separated into different PCB layers.
ASUS is using Intel's i219v PHY to complete the Intel NIC circuit, but they also added in "LANGuard," which is designed to prevent ESD from damaging the NIC. ASUS's Wireless AC/Bluetooth solution is a Qualcomm Atheros QCNFA364A.
The motherboard uses two ASMedia ASM2142, which is ASMedia's newest generation of USB 3.1 controllers. The rear IO uses a type-C port, and ASUS has used an ASMedia ASM1543 type-C switch and CC logic chip for the type-C port.
An ASMedia ASM1061 is responsible for providing two SATA6Gb/s ports. The ASMedia ASM1074 is a USB 3.0 hub, which takes a single USB 3.0 port from the PCH and outputs four ports for the two internal USB 3.0 headers. The second USB 3.1 controller is used for the new front panel USB 3.1 header.
ASUS has a custom chip labeled AURA onboard, I assume this is for the AURA RGB LED function. Each of the RGB LED headers gets a Texas Instruments TPS2592AA, which is an eFuse designed to protect the motherboard from incorrect RGB LED header usage.
The main SuperIO on the motherboard is a nuvoTon NCT6793D. A custom ASUS chip labeled TPU is responsible for extra features such as fan control or custom overclocking features, it's an embedded controller that ASUS can program for whatever they want. To provide HDMI from the iGPU, vendors much use a level shifter such as the ASMedia ASM1442K found here. To switch x8 bandwidth between the first and second PCI-E x16 slots, ASUS uses four ASMedia ASM1480.
BIOS and Software
BIOS
ASUS's UEFI is one of the most preferred among motherboard aficionados because of its refined GUI and interface. The new ASUS UEFI is not dissimilar from that of ASUS's previous generation Z170; it's loaded with overclocking options and even overclocking profiles.
ASUS is known for their excellent fan control options, and also for adding in new options that other vendors haven't thought about. ASUS told me that their new boards could use two temperature reference points for the fan curve, so if either temperature goes above a set limit, the fan will react.
Overclocking was straight forward in the UEFI, and ASUS's descriptions were clear and concise.
Software
ASUS's software suite includes but is not limited to Sonic Studio III, RamCache II, Dual Intelligent Processors 5 (includes Fan Xpert 4, Digi+ VRM, TPU, and other programs), EZ Update, Sonic Radar III, GameFirst IV, and Clone Drive.
Test System Setup
Steven's Motherboard Test System Specifications
The STRIX Z270G GAMING really does blend into the background if you need it too.
I admire the way ASUS has discretely implemented RGB LEDs into the PCH. You can easily cover them up if you need, or let it shine. The LED light diffusion is also top notch.
Overclocking
Overclocking Results
CPU Overclocking
The CPU was able to reach a 5GHz overclock with 1.3v with XMP enabled. The motherboard handled most of the other settings, but I did use the second highest level of LLC, and I used XMP mode for the basic overclocking setting. CPU temperatures were also quite low.
Compatible Memory Overclocking Kits
In this section, I overclock four memory kits only using XMP, if the kit works then the results are below. I welcome memory vendors to send in their kits to be tested on each motherboard.
Corsair Dominator Platinum 3200MHz C16 8GBx2
G.Skill TridentZ 3866MHz C18 8GBx2
GEIL EVO X RGB 3200MHz C16 8GBx2
GEIL EVO FORZA 3200MHz C16 8GBx2
The STRIX Z270G GAMING overclocked all of our kits with ease by just enabling XMP.
CPU, Memory, and System Benchmarks
CINEBENCH 11.5
wPrime
AIDA64 AES and HASH
AIDA64 FPU
AIDA64 Memory
ScienceMark
HandBrake
3DMark: Fire Strike
3DMark: Cloud Gate
ResidentEvil 6
Like the other ASUS motherboard in our list, the ASUS ROG STRIX Z270G GAMING uses multi-core enhancement at stock (like many other motherboards), but even when we even out the settings, the motherboard still edges forward on the other motherboards in the ranking. ASUS's performance is top notch.
Some motherboard reviews put a lot of weight into motherboard CPU, memory, and GPU benchmarks, but for me, CPU, memory, and GPU benchmarks on motherboards should be more about finding anomalies, and I do that at standard settings (4.8G in graphs).
System IO Benchmarks
CrystalDiskMark SATA6G:
CrystalDiskMark M.2:
ixChariot Network Throughput:
The ROG STRIX Z270G GAMING's storage and network performance are excellent, and that is to be expected. ASUS puts a lot of work to ensuring their performance is where it should be, and it shows.
Audio RMAA 5.5:
I disable all audio features, set the correct bitrates, and then test the audio with a loopback test.
Sound Judgment by Ear: Excellent. ASUS's ALC1220 implementation is a bit better than some other ALC1220 implementations I have seen, and the results prove it. There are five ratings for audio: 1. Problems, 2. Okay, 3. Acceptable, 4. Very good, 5. Excellent
Thermal Imaging and Power Consumption
System power is measured at the wall with an AC power meter.
Note on Thermal Images: In the temperature section, we use our Seek thermal imaging camera to capture the surface temperatures of major components on the board. I look at the VRM and then all other things that light up the screen. If there is something to worry about, then I will state it. Otherwise, I will just show the hotter running parts of the board for fun. Unless some component is over 80-90C, then there isn't anything to worry about.
All systems will act differently, so I will look for commonalities, such as how far from the VRM the heat spreads through the PCB and the difference in temperature between the front side and backside of the PCB. Keep in mind, the majority of the heat from the VRM goes into the PCB as it is a giant soldered on copper heat sink. A larger difference in temperature between the back and front of the PCB points towards a more effective heat sink.
Thermal Testing at Stock Speeds:
The image on the left is always at idle, and the image on the right is at load. During ALL TESTS, fans above the VRM that cool the CPU cooler's (Corsair H110i GT) radiator are turned on to high (12v).
Full frontal.
Up-close of the front of the VRM.
Up-close of the back of the VRM.
Thermal Testing at 4.5GHz Overclocked Speeds:
The image on the left is always at idle, and the image on the right is at load. During ALL TESTS, fans above the VRM that cool the CPU cooler's (Corsair H110i GT) radiator are turned on to high (12v).
Full frontal.
Up-close of the front of the VRM.
Up-close of the back of the VRM.
The STRIX Z270G GAMING's thermal performance is great. The VRM might not be as strong as that on the Maximus IX Formula, in fact, the big difference between the two is the quality of power stage components, but it gets the job done.
Anything under 60C is great, 60-80C is acceptable, and anything above 80C is a bit worrisome (if at stock).
What's Hot, What's Not & Final Thoughts
Here are key points about the ASUS Z270 Gaming-ITX/ac.
What's Hot
Aesthetics and Modding Potential: People have asked for solid black motherboards for a while, and the STRIX line up is ASUS's offering. The heat sinks are subtle enough to blend in or stick out depending on what you want, the motherboard's PCB is matte with an interesting silkscreen which can also be shown off or hidden.
There are two AURA RGB LED headers at the top and bottom of the motherboard along with well-diffused PCH RGB LEDs. To top it all off, ASUS is pushing their 3D printed accessory feature, and the motherboard even comes with mounting hardware for the parts!
Plenty of USB 3.1: Rear USB 3.1 type-A and type-C isn't all that rare these days, but add in an internal USB 3.1 20-pin header, and the pool of capable motherboards shrinks rapidly. The new USB 3.1 header is only found on a few motherboards, and ASUS is one of the first to bring it to market.
ALC1220 Implementation: ASUS's new SupremeFX audio based on the Realtek ALC1220 is quite good, and RMAA results compared against other similarly designed ALC1220 systems show ASUS's is a bit better than most.
Dual M.2: I was very surprised to find a second x4 PCI-E 3.0 M.2 slot on the rear of the motherboard, I was very happy because this is a micro-ATX motherboard.
Optimal 2-Way SLI/CrossFireX Layout: The first x16 PCI-E 3.0 slot is spaced just low enough below the CPU socket to facilitate larger air coolers, and the CMOS battery is located above the first slot for easy removal. To kick things up a notch, the second x16 PCI-E 3.0 slot is optimally placed so that if you install two cards, you will not lose access to the bottom row of headers.
What's Not
POST Code: An ROG product that costs close to $200 and doesn't have a POST Code display? That was possibly a decision made for aesthetic purposes.
USB 3.0 Header Placement: I was hoping the USB 3.0 header would be either near where the USB 3.1 header is located or at least more towards the right side of the motherboard, but it might not be an issue since the motherboard is shorter than an ATX motherboard.
Final Thoughts
The ROG STRIX Z270G GAMING is an interesting motherboard. When I first dove into this product, I thought it was a replacement for the Gene since it is branded ROG. Then the STRIX brand's impact became apparent upon closer inspection and use. STRIX is geared much more towards gamers and modders than overclockers, and this motherboard is not the Gene replacement (perhaps the Apex is). Once I took that into consideration, it became apparent the hardcore VRM hardware, and OC features had been traded for aesthetic improvements, 3D printing technology, and consumer features.
I welcome these trade-offs with open arms, as I believe each brand only needs a few hardcore overclocking products, as most consumers won't use those features. With wide stretched arms, I readily welcome a micro-ATX ROG product truly aimed at gamers and builders, and the ROG STRIX Z270G GAMING is that product. Its performance was great, features plentiful, and uniqueness evident.
If you are looking for a micro-ATX motherboard with a premium feel and great feature set, the ASUS ROG STRIX Z270G GAMING might be right up your alley.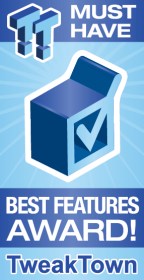 | | |
| --- | --- |
| Performance (including Overclocking) | 91% |
| Quality including Design and Build | 90% |
| General Features | 95% |
| Bundle and Packaging | 92% |
| Value for Money | 93% |
The Bottom Line: For a micro-ATX motherboard, the ASUS ROG STRIX Z270G GAMING is loaded with the latest features such as internal USB 3.1, dual M.2 slots, Wireless AC, two RGB headers, and even 3D printed accessory mounts.
PRICING: You can find products similar to this one for sale below.

United States: Find other tech and computer products like this over at Amazon.com

United Kingdom: Find other tech and computer products like this over at Amazon.co.uk

Australia: Find other tech and computer products like this over at Amazon.com.au

Canada: Find other tech and computer products like this over at Amazon.ca

Deutschland: Finde andere Technik- und Computerprodukte wie dieses auf Amazon.de