Corsair Dominator Platinum ROG DDR4-3200 16GB DC Memory Kit Review
Own an ASUS Z170 ROG motherboard? Corsair has the perfect memory kit for you to match it perfectly with its Dominator Platinum ROG DDR4-3200 RAM.

Published Jul 4, 2016 8:20 PM CDT
|
Updated Tue, Nov 3 2020 6:58 PM CST
6 minute read time
TweakTown's Rating: 97%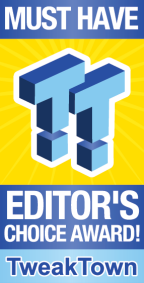 The Bottom Line
They are Samsung based, they offer an additional profile over standard kits, they look fantastic, and they perform admirably! Even when cost is considered, there is no real reason as an ASUS ROG user, you should not seriously consider these Corsair Dominator Platinum ROG sticks.

When it comes to memory, Corsair and their Dominator series have always been a highly regarded top-tier player. Over the years the style has changed, but no matter their looks, you were always delivered a strenuously tested kit which boots right up, and specific kits throughout the years were highly coveted by overclockers around the globe. Well, Corsair is back again, this time tailoring the kit we are about to see to ASUS ROG motherboard users.
At this time, there is only one kit in the series, and that is the CMD16GX4M4B3200C16-ROG we have been sent for testing. This kit is comprised of four sticks, each 4GB in density. The Dominator Platinum ROG memory sports 16-18-18-36 2T timings with 1.35V and delivers 3200MHz in speed. Of course, since this is an ROG kit, much like the Avexir set, this memory from Corsair also offers an advanced profile in the BIOS along with its XMP2.0 profile. With this DDR4, you are offered the option to switch to said profile, and run 3333MHz with the same timings and voltage of the XMP profile.
There are a lot of users out there that are more than happy running the XMP profile, or in this instance, the faster ROG profile, but for us, we like to tinker way too much. We enjoy memory that not only delivers excellent performance out of the box, but memory that also offers a fair bit of flexibility in the ICs. Corsair and their Dominator Platinum ROG 16GB kit of DDR4 do not disappoint. It is reasonably priced, looks fantastic, and as you are about to see, Corsair has come up with the total package for ASUS ROG motherboard users.
Corsair packs these sticks in individual anti-static clamshells on the inside, set into dense foam, inside of the cardboard outer layer. The external packaging offers a window near the top to see the new sticker and top bar of their DHX cooling system. We also see that these support XMP profiles, they will work with the Corsair Link system, and that this 4 X 4GB kit is a special Republic of Gamers edition, as noted on the right.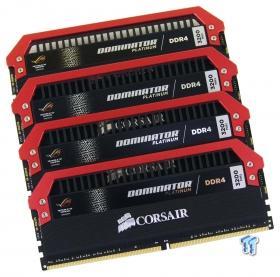 The Dominator Platinum ROG set is much like other Dominators, with a pair of exceptions. Most notable is the bold red top bar, but this time, the stickers on the sides sport ROG logos as well. There is another kit similar to these, which are regular Dominator Platinums, just with the red tops. It is not ROG certified, so pay attention when looking to buy.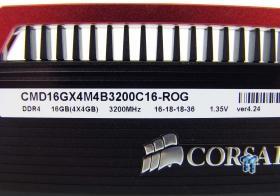 On the reverse of the ROG kit, we are offered the product number along the top, ending in ROG to differentiate from the R model with red tops. This sticker also provided everything about the kit, density, speed, timings, voltage, and that we have version 4.24.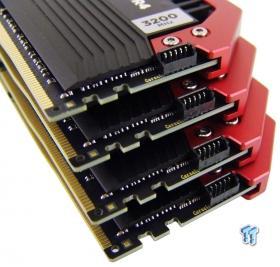 If you are the type that likes software control, and the ability to change LED color, on this end of each stick we find the Corsair Link connections. These are also designed to work with the Dominator Airflow Platinum LED fan kits.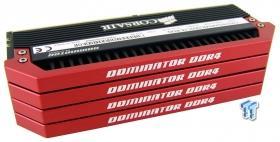 From the top, of course, the bold red top bars are unique to only two kits currently, but the standard Dominator DDR4 is painted across the top of them in white. Also, where most kits boot with white LEDs under the top bar, these are offered with red LEDs to match the theme.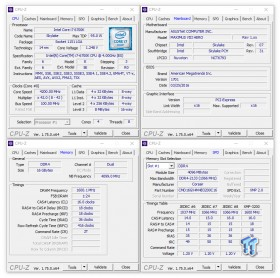 After setting the XMP profile in the BIOS, we booted this kit to see what we are given. Here we find the Dominator Platinum ROG sticks to be running 3200MHz with 16-18-18-36 2T timings.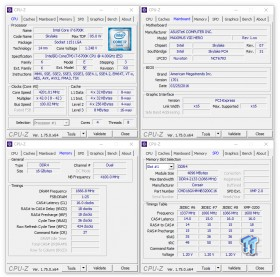 With our motherboard and BIOS, we did see a small issue when enabling the ROG profile. The BIOS would show 2133MHz speed, and the BIOS requires a refresh after setting it to take effect. After that, we booted to Windows to see this kit is now running 3333MHz, and keeps the same timings, except for the tRFC, which is raised slightly.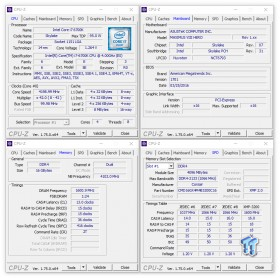 Using the standard XMP profile speed, we began to lower the timings, after adding 0.10V to the RAM voltage. With a minimal change to the voltage, we were surprised to see that this kit was able to run at 3200MHz with 13-15-15-36 2T timings, and stable as can be.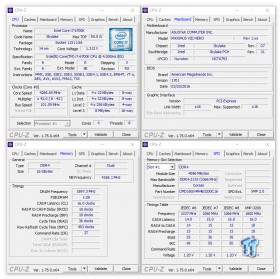 Our last attempt to tinker with the Dominator Platinum ROG kit was to push the speed. Starting again with the XMP profile as out guide, we started to change dividers and even got a little extra from the BCLK. At this point, we found that 3794MHz was the top end for stability. We were able to get 3800MHz to Windows, but it was not stable for testing.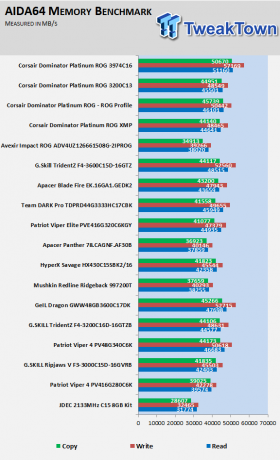 Using AIDA64 to start our testing, we find that this kit is on par with other 3200MHz kits, and even edges out the TridentZ kit. The ROG profile adds a defined boost, where our lowering of the timings started to falter a bit. Overclocking the speed has huge advantages here, and provided us with some of the best results we have seen in dual channel DDR4 testing.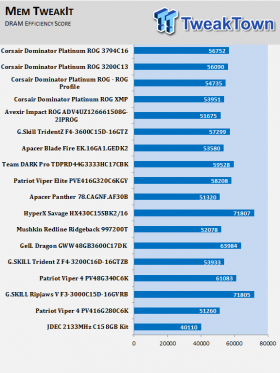 The Patriot Viper 4 kit is slightly better in its efficiency rating than this 3200MHz kit of Corsair RAM, but again, Corsair edges out G.Skill. There are not huge jumps in efficiency as we move to the ROG profile or in how we overclocked them, but all the same, in every test, we see the results increasing.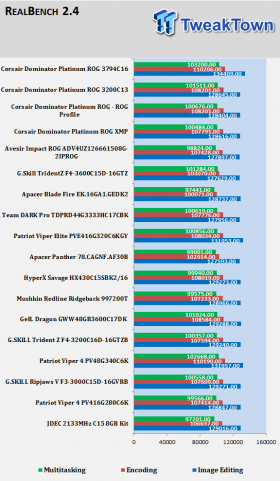 Out of the box, not one kit can outperform the multitasking results of this set of Corsair RAM. The Patriot RAM slightly edge out Corsair in Encoding, but G.Skill is beaten again at 3200MHz. As for the image editing portion Patriot won, with G.Skill second, and Corsair last in this speed segment. Of course, this can be overcome with a bit of overclocking or use of the ROG profile, leaving us satisfied with the overall performance.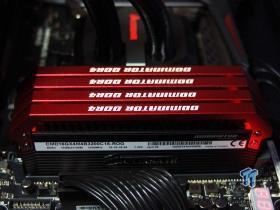 The Corsair Dominator Platinum ROG memory has a lot to offer. First is the aesthetic appeal of this kit. The red tops look boss and are a departure from what we are used to in Dominator Platinum DDR4. Along with the top red bar, these ROG kits sport red LEDs under it as well, helping these sticks to match the ASUS Republic of Gamers motherboards that support dual channel DDR4. If you want to introduce some added bling to this already a very attractive set of memory, you can always opt to make the additional purchase of the Dominator Airflow fans, where you can control the fan speeds and also change the LED colors on it. While we do wish the tops said ROG as well, the bright white Dominator DDR4 backed with the glow of red LEDs is easy on the eyes, and leaves no guesses as to what is in your system.
Right out of the box, performance is on par with other kits that run at 3200MHz, leaving us with no real disappointments in how it ran. What we do like, is that with another trip into the BIOS, you simply switch from the XMP2.0 profile to the ROG Certified profile, and get a 133MHz speed boost with just one click. While it may not seem like much, testing shows a distinct advantage to running it on your ROG motherboard, and we would obviously advise running it, getting the best bang for the buck out of this DDR4. While timings did not lower to incredible levels, we found our setup to be rock solid, and again, added performance to even the ROG profile. Of course with DDR4, speed is where it's at for performance, and with our kit tweaked as high as we could get it, 3794MHz is a significant jump in speed, and the benefits were easy to see in our testing.
Compared to other 3200MHz and 3333MHz kits available on the market, Corsair has this kit priced right in the middle of all the rest. Some of the 16GB kits are near half the price of this kit, but all that are use a 2 X 8GB configuration to them. As to all of them offered in a 4 X 4GB configuration, the $189.99 MSRP is right in the mix. You can find some G.Skill kits slightly cheaper, but you can also find them at double the cost of the Corsair's as well. We did find that Newegg has the Dominator Platinum ROG kits at $189.99, but Amazon wants over $200 for it and is confusing since they are providing the wrong image.
Also, be sure to keep a close eye on the part number when ordering. The kit we have just shown you ends in ROG, but there is a red set of Dominator Platinum memory for sale that is not ROG certified and ends with just an R in the model number. Four our money, as much as we have loved past kits for their style, Corsair and their Dominator Platinum ROG memory has won us over, and we have no qualms recommending these Samsung IC based sticks to an ASUS ROG motherboard user.
Chad's DDR4 Dual-Channel Test System Specifications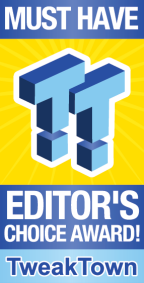 | | |
| --- | --- |
| Performance (including Overclocking) | 95% |
| Quality including Design and Build | 98% |
| General Features | 100% |
| Bundle and Packaging | 99% |
| Value for Money | 93% |
The Bottom Line: They are Samsung based, they offer an additional profile over standard kits, they look fantastic, and they perform admirably! Even when cost is considered, there is no real reason as an ASUS ROG user, you should not seriously consider these Corsair Dominator Platinum ROG sticks.
PRICING: You can find products similar to this one for sale below.

United States: Find other tech and computer products like this over at Amazon.com

United Kingdom: Find other tech and computer products like this over at Amazon.co.uk

Australia: Find other tech and computer products like this over at Amazon.com.au

Canada: Find other tech and computer products like this over at Amazon.ca

Deutschland: Finde andere Technik- und Computerprodukte wie dieses auf Amazon.de
We openly invite the companies who provide us with review samples / who are mentioned or discussed to express their opinion. If any company representative wishes to respond, we will publish the response here. Please contact us if you wish to respond.
Related Tags