Ministry of Sound Audio On Headphones Review
Taking a break from releasing killer electronic tracks, Ministry of Sound has focused its efforts on a set of wired headphones, the Audio On.
Published Tue, Mar 15 2016 11:45 AM CDT
|
Updated Tue, Nov 3 2020 6:58 PM CST
Introduction
Described to me as being 'as versatile as the audience it is aimed towards' by the marketing team involved with this product, the Ministry of Sound Audio On headphones is something that is new to TweakTown.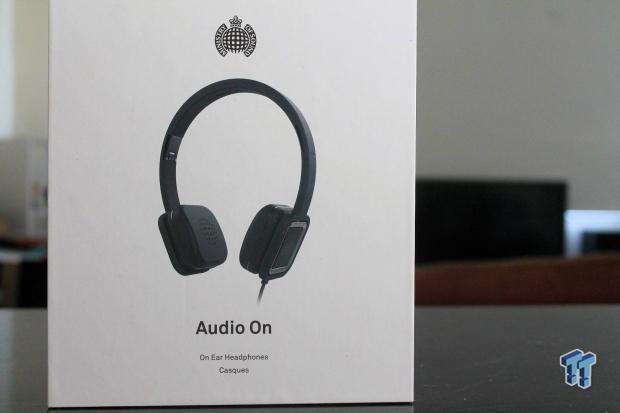 Ministry of Sound is known for offering banging collective CD's and electronic tracks, with it now slapping its brand on a pair of over-ear headphones.
Designed with portability in mind, let's see if the headphones live up to the Ministry of Sound name. I'm looking for decent build quality and stellar sound here.
Specifications
Designed for use primarily with Apple iPhone devices, the Audio On weighs in at 10.58 ounces (300g) and measures 7.48 W x 8.66 H x 3.35 D inches. Connecting to your phone through a supplied 1.3m detachable flat cable, this product carries a 3.5mm AUX connection and allows you to skip songs and adjust volume through an in-line control unit.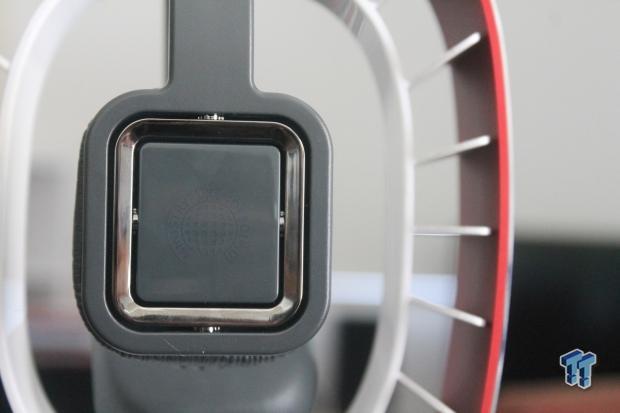 Promising sound isolation and a foldable design for travel, there is a disappointingly small amount of technical information available online through official channels for this product. For something that is built by lovers of music, I assumed it would have included much more technical specs.
What becomes more confusing is that the website and warranty manual talks about NFC and Bluetooth connectivity. When inspecting the headset and cable, I couldn't find any Bluetooth connection tools, there's no included micro-USB charging cable, and there is no charging port on the device either.
Pricing & Availability
Priced at $129.99 plus shipping costs when purchased at Best Buy, this product is thrown into the mid-range of portable consumer audio - matching up against plenty of options from the likes of Sennheiser, Sony, Audio Technica, Bose, and more.
What's in the box?
Coming with a simple but acceptable package, the Audio On could still do with the addition of an aircraft adapter. Given it's marketed towards 'worldly people' and those who love to travel, it would be great to see this in future models.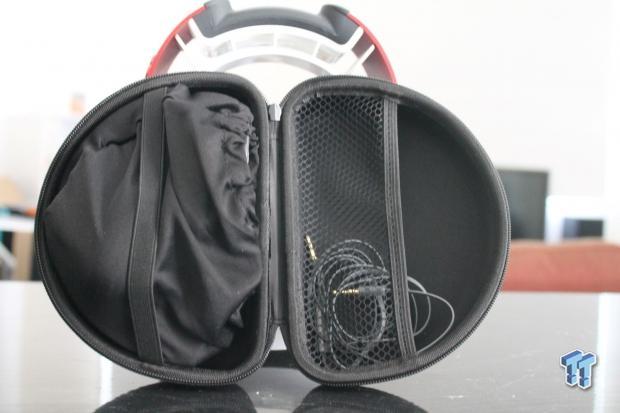 Moving on, this headset provides you with a sturdy and extremely well-built carry pouch. This bag contains a cargo net style holding bay on the side that is more than ample at holding your 1.3-metre (4.2 ft) detachable cable and any optional accessories you might have on hand.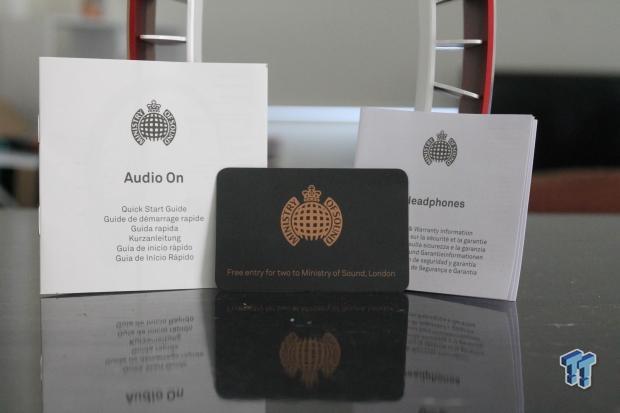 Let's dig deeper
The folding mechanism in this product is quite sturdy and meets you with a solid click when locked in, giving me comfort as that will likely be the first place to break.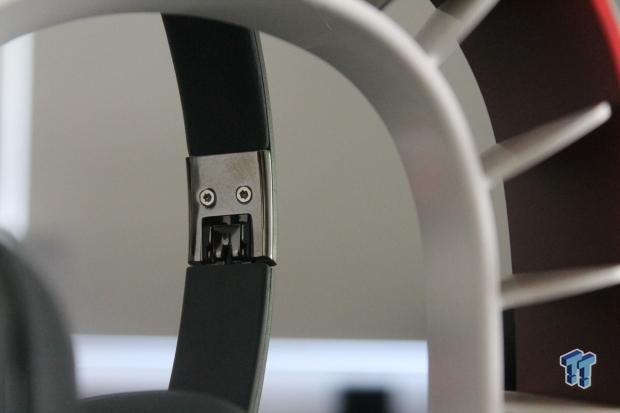 This product is quite small as mentioned previously, which causes some issues for those with larger heads. The frame of this product is sturdy, and that means it's not going to break, but if you're stretching it over a larger head, it might cause some discomfort due to being quite tight - which is what I experienced during extended sessions.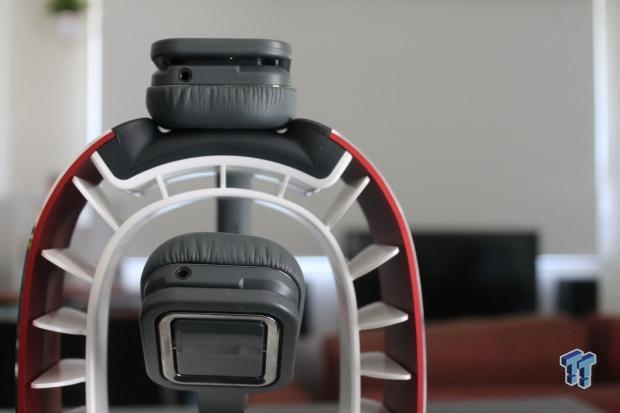 The leather is extremely soft and helps provide some passive noise cancellation for long-haul flights, helping drown out crying babies and snoring neighbours alike. The included cable is of adequate length, and the flat design means it's a breeze to fold up and throw in the carry case. Did I forget to mention that the cable can be attached to either side of the headphones? That's an awesome inclusion.
It's time for tunes
In the end, none of the aesthetics matter if it doesn't sound right. Being a 'mainstream' and not 'gamer' product, the higher price is quite reasonable given the marketing and mainstream store costs involved. I'm not expecting anything completely amazing out of this, but if I'm going to spend $130 on a set of headphones and use them on a 15-hour flight or each day while travelling on a train, they should provide some level of sound expertise.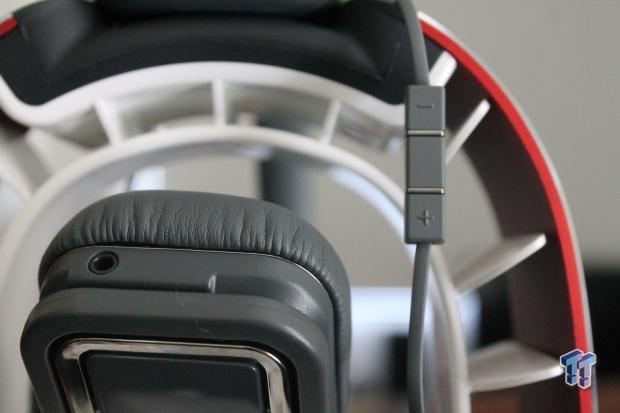 What better way to test the sound than load up the Ministry of Sound website and listen to the streaming tracks on there? The first impression to hit me was 'bass' and that's what stayed with me throughout the whole experience.
If you're looking for an audio solution that provides punchy and booming bass, it seems like this product may just be the one for you. With the booming bass comes a close match to Ministry of Sound and its marketing, providing powerful electronic music around the world - so it's not too much of a surprise.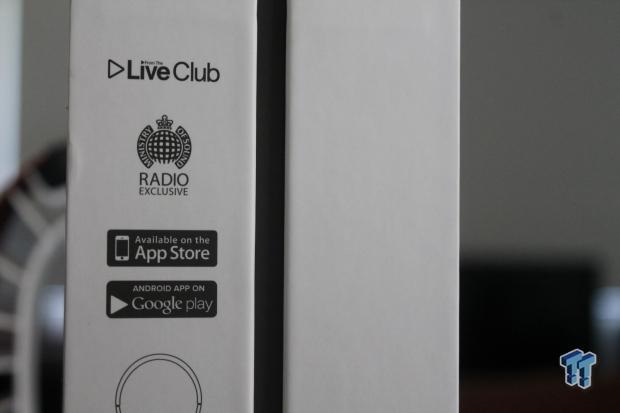 However, while the marketing claims to have provided an all-encompassing wonder headset, and that's simply not the case. Quieter tracks suffer greatly in the clarity department, forcing artists and bands like Pink Floyd to have a much lesser experience than artists like Hardwell or even Steve Aoki.
The bass washes out other sounds, and that goes to show the tuning of the drivers in this case. If you're looking into a pair of headphones solely to listen to things like Bounce, Trap, hard EDM, hardstyle, or drum and bass, this product will suit you well. If you're a lover of everything, look elsewhere.
Some of the music I tested this product with included:
What's Hot
It's plush: Soft leather all around feels great.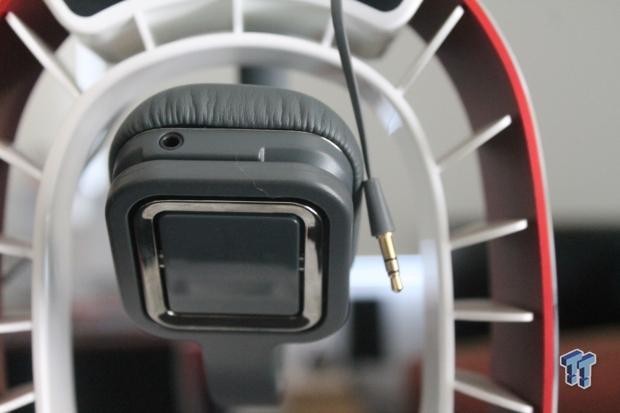 Portability: It folds up well with a strong hinge connection plus the carry pouch is great.
What's Not
Overpowering bass: The bass overpowers and muffles quieter tracks, making this product reserved for hard-hitting songs only.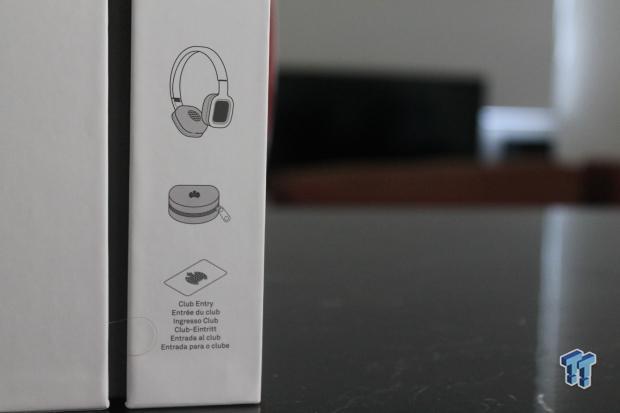 Confusing marketing: The marketing doesn't quite match the experience.
Final Thoughts
If you're looking into a pair of headphones solely to listen to things like Bounce, Trap, hard EDM, hardstyle or drum and bass, this product will suit you well. If you're a lover of everything, look elsewhere.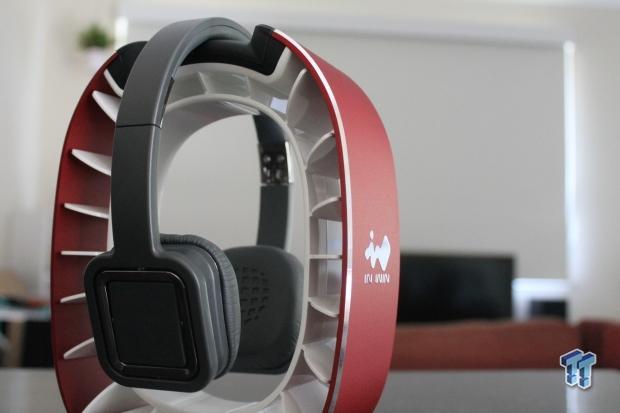 The overpowering bass muffles other sounds and reduces the overall clarity. Something that doesn't matter for those who love their music hard, but it makes things difficult for people who like to listen to a bit of everything. The aesthetics and comfort are more than suitable, and the carry pouch is brilliant, just keep in mind that these headphones are suited for a particular consumer.
Chris' Test System Specifications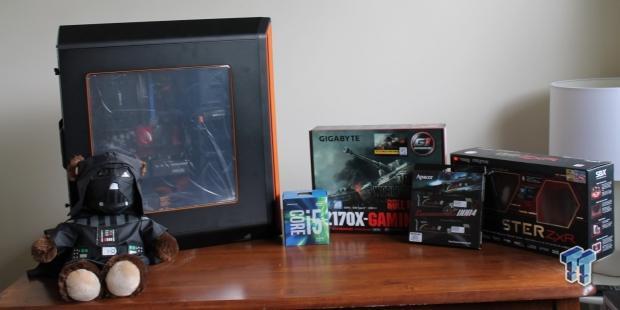 | | |
| --- | --- |
| Performance | 60% |
| Quality including Design and Build | 85% |
| General Features | 80% |
| Bundle and Packaging | 80% |
| Value for Money | 70% |
The Bottom Line: While the marketing doesn't match the experience, lovers of hard hitting music will enjoy Ministry of Sound's Audio On product.
PRICING: You can find products similar to this one for sale below.

United States: Find other tech and computer products like this over at Amazon.com

United Kingdom: Find other tech and computer products like this over at Amazon.co.uk

Australia: Find other tech and computer products like this over at Amazon.com.au

Canada: Find other tech and computer products like this over at Amazon.ca

Deutschland: Finde andere Technik- und Computerprodukte wie dieses auf Amazon.de